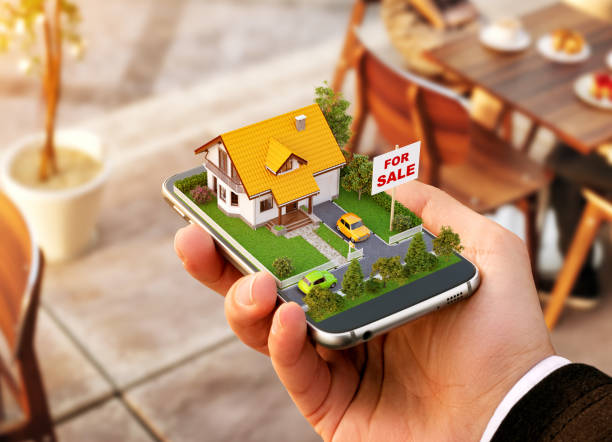 What is a data room? VDRs can greatly enhance the corporate real estate due diligence process for buyers and sellers. Anywhere in the seller's organization, sensitive property papers can be collected and confidentially organized into one single online repository that is accessible to acquirers all over the world. Due to the robust security capabilities that VDRs offer, sellers are more eager to exchange confidential documents. 
Real estate companies, agents, and other stakeholders can more easily store, share, and structure real estate documents in a real estate virtual data room, which also makes it easier for them to communicate with one another. Data room software simplifies all aspects of property administration before a sale for real estate professionals.
Why and How Real Estate Specialists Use Data Rooms?
Real estate managers, brokers, agents, appraisers, and attorneys use data room for investors in a variety of ways, including:
Transferring files. Instead of mailing thousands of pages to dozens of different persons, an agent will simply upload all relevant documents in bulk onto the virtual data room and then distribute the access links to the potential buyers.

Preserving papers. Instead of printing, classifying, and archiving property papers in the agency facilities, a manager will upload them onto a virtual data room for real estate when the law specifies that they must be kept for a specific amount of time.

Preserving the order of documents. Instead of spending hours printing, stapling, and marking hundreds of documents, a broker will spend minutes organizing files and folders in the VDR while assisting commercial real estate transactions. With online data room auto-indexing features, several documents can be organized at once.

Transferring knowledge. Brokers, appraisers, lawyers, and other interested parties can see and amend property information during any real estate process, and they can also communicate about it by making comments on the documents and in Q&A rooms.

Giving visitors a tour of a commercial site. Agents can submit video tours to the virtual data room to show potential buyers around the property during a due diligence period or an upcoming sales process.
To allow for the safe storage, access, and sharing of all kinds of files, data rooms for real estate should be able to handle a variety of document formats. 
Real Estate Due Diligence Checklist
Here are some factors to consider when selecting a VDR for your real estate business:
Security.

The types of properties and clientele you interact with, and the local legislation, will determine the amount of protection your real estate data room needs. Make sure your VDR supplier satisfies your security requirements, including those for encryption levels, granular access rights, and adherence to local due diligence laws.

Price to quality ratio. Choose a due diligence virtual data room provider that offers a package with a big or infinite number of data rooms if you manage numerous projects at once. 

Possibility of uploading all required file types. Formats like AutoCad and CorelDraw are frequently used for construction blueprints and design plans. To avoid issues with missing files and incorrect file conversions, make sure your real estate data room enables you to upload all the file formats your technicians utilize.

Expertise in real estate. Verify the experience your data room supplier has with real estate endeavors. If they do, the majority of the problems that might arise for you will already have been faced and resolved.

Analytics for users. Your time is a finite resource. Therefore, you should concentrate your time and attention on the prospects who are truly interested in a real estate transaction. You should be able to determine exactly how much time each user spent interacting with each page by using your VDR's extensive user analytics and reporting.

Checklists for due diligence in the real estate sector. Despite being the last on our list, this element is the most crucial. Check to see if the real estate data room provides a checklist of all the files you must upload to the secure virtual data room, such as legal papers, purchase agreements, construction plans, etc. 
All real estate documents are processed safely and conveniently with the aid of digital data room services. The emphasis is on safe document sharing and collaboration. 
Conclusion
You can improve your operations in this way for your own benefit as well as the benefit of your customers and staff. Customers are more likely to contact you for a transaction when they are aware that you have a fully functional and correctly configured electronic data room. This is not surprising given how highly valued time is today and how important it is to choose an entrepreneur or a business that operates in a particular sector of the market. To receive unbiased knowledge regarding the future of you and that product, remember to compare different VDRs.
Published by HOLR Magazine.