5 Signs Your Online Casino Is Taking You For A Ride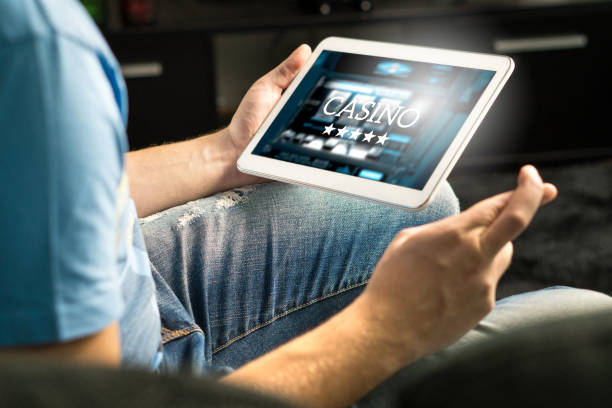 Online casinos have gained immense popularity in recent years, providing players with a convenient and exciting way to enjoy their favorite casino games from the comfort of their homes. However, not all online casinos operate with the same level of integrity and fairness. Some establishments may engage in questionable practices, leaving players feeling cheated and taken advantage of. In this article, we will explore five signs that your online casino might be taking you for a ride, helping you identify red flags and ensure a safe and enjoyable gambling experience.
1. Lack of Proper Licensing and Regulation
One of the most crucial aspects of a trustworthy online casino is proper licensing and regulation. Reputable casinos obtain licenses from recognized authorities, such as the United Kingdom Gambling Commission or the Malta Gaming Authority. These licenses ensure that the casino operates under strict regulations, including fair gaming practices and player protection policies. If your online casino lacks a valid license or fails to display it prominently on its website, it's a significant red flag indicating that it may not have your best interests at heart.
2. Misleading Information About Deposits and Withdrawals 
This is possibly one of the major red flags when looking for an online casino provider. Online safety and security are definite musts, more so when money is involved – especially our own! Therefore if the information on deposits, withdrawals or even general payment methods is confusing, contradictory or generally lacking – be sure to steer clear! In such a competitive market, operators cannot afford to withhold such crucial information to their customers. Especially if one considers the fact that some of the fastest withdrawal casinos are possibly the most reliable and trustworthy of the pack. 
3. Inconsistent T&Cs 
On a similar note, the terms and conditions of an online casino outline the rules and regulations that govern the player's relationship with the establishment. It is crucial to read and understand these terms before engaging in any gambling activities. However, some unscrupulous casinos may include vague or contradictory clauses in their terms and conditions, often to the detriment of the players. If you come across ambiguous language, unfair wagering requirements, or hidden fees, it's a clear sign that the casino is attempting to deceive its customers. Trustworthy casinos maintain transparent and fair terms and conditions, ensuring a level playing field for all players.
4. Unresponsive Customer Support
Effective customer support is an essential aspect of any reputable online casino. Reliable establishments offer multiple channels for customer assistance, such as live chat, email, or phone support. They strive to provide prompt and helpful responses to any queries or concerns raised by their players. If you encounter an online casino with unresponsive or unhelpful customer support, it's a red flag indicating a lack of commitment to customer satisfaction. A legitimate casino values its customers and strives to address their needs promptly and professionally.
5. Negative Reviews and Feedback 
Before committing to an online casino, it's essential to research and gather feedback from other players. Pay attention to online reviews, player forums, and social media discussions related to the casino you are considering. If you consistently come across negative reviews highlighting issues like nonpayment of winnings, rigged games, or poor customer service, it's a strong indication that the casino cannot be trusted. Genuine player experiences can provide valuable insights into the casino's reliability and help you make an informed decision.
In short, ensuring a safe and fair online gambling experience is crucial for every player. By familiarizing yourself with the signs indicating an untrustworthy online casino, you can protect yourself from scams and fraudulent practices.
While it's essential to stay vigilant, it's also worth noting that many reputable online casinos exist, providing a secure and enjoyable platform for gambling enthusiasts. By being proactive in your research and choosing wisely, you can find a reliable online casino that prioritizes transparency, player satisfaction, and responsible gaming.
Ultimately, your online gambling experience should be an exciting and rewarding one. By being aware of the red flags and taking necessary precautions, you can ensure that your time at an online casino is enjoyable, fair, and free from deceptive practices. So, stay informed, trust your instincts, and have fun responsibly in the world of online gambling.
Published by HOLR Magazine.