Traveling with a beloved pet can be a lot of fun. That said, going on trips with an animal companion can sometimes be an incredibly tedious or even stressful process. But even if ensuring a safe and happy journey for you and your pet involves a lot of time and effort, that doesn't mean it's impossible to pull off. In fact, it's much more doable these days thanks to the increasing number of pet-friendly options for accommodations as well as land, air, and sea transportation.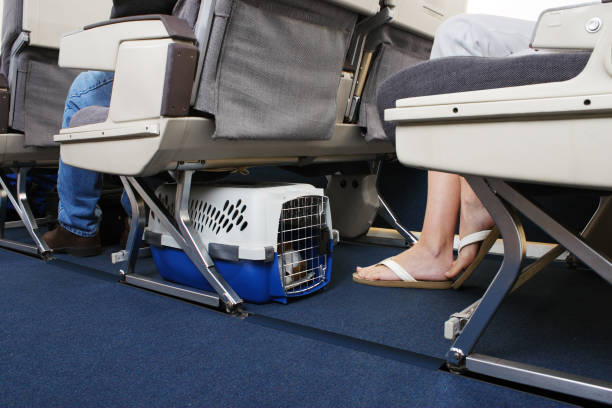 Want a safe, seamless, and paw-some travel experience with your pet? To help you prepare for your next getaway with your furry friend, here are some practical tips you should remember:
Pack the Necessities
Before the journey, check your current inventory of pet items to see if you have everything you need for the trip. In general, you'll need to bring collapsible bowls, leashes, dog collars, wholesale and custom dog bandanas, safety harnesses, and poop bags, to name a few. You may also want to bring along a dog bed, toys, and flea or tick medicine.
Bring Along Your Pup's Usual Food
In terms of what dog food to bring, pet experts don't recommend experimenting with your pet's travel meals, especially if your destination is overseas. You'll also want to avoid feeding your pup any food with unfamiliar ingredients during your travels, as the said ingredients may cause your pet to experience stomach pain or discomfort. Instead, opt to bring their usual dog food to keep things simple and prevent potential health issues.
You'll also want to bring some of your pup's favorite treats along. These can be used to calm them down in case they start to feel anxious or disoriented during the journey.
Don't Forget Your Pet's ID
Any fur baby going on a trip should have a pet ID that includes your contact information. That way, in case your dog goes missing during your travels, whoever finds your pup will be able to get in touch with you and arrange for your pet's safe return.
Just in case your pet's ID breaks, though, it's a good idea to also have your dog microchipped. Think of the microchip as a sort of digital or backup ID. If your pet has a microchip implant, pet shelters or clinics can scan it to easily and quickly obtain information about your pet as well as how to contact you.
Bring Your Pet's Documents and Medical Records
If you're traveling internationally or crossing borders, it's common for authorities to ask for important documents about your pet before you'll be allowed entry into your destination. Some examples include your dog's medical history, vet information, and rabies vaccination records. So, make sure to always bring your fur baby's health records with you whenever you're going on a trip. That way, you'll always be prepared in case you're asked for these documents.
The exact rules regarding pet documentation may vary depending on your destination country and airline of choice. Before leaving your home, research if your destination or airline has any additional requirements, such as pet passports or microchips. You should also keep digital and hard copies of your pet's records on hand during your travels.
Triple-Check Policies Regarding Your Chosen Mode of Travel
Contrary to what some may believe, company policies about traveling with pets don't always stay the same. With that in mind, whether you're traveling by car, train, boat, or plane, it's best to call your chosen transportation services ahead of time for clarifications regarding said policies. Make sure to ask them if any of their guidelines have changed recently. Or, better yet, look up the latest version of these guidelines and ask the transportation company to verify if the document you found is up to date.
Also, even if you already know a particular transportation company's guidelines regarding passengers with pets, don't automatically assume that all transportation companies follow the same rules.
Train Your Fur Baby to Behave in Public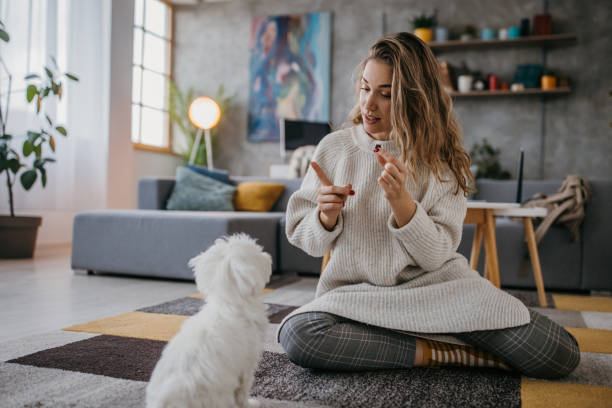 No matter how smart or well-trained your fur baby already is, it's hard to know how for sure how they'll behave once they're exposed to a new environment. Regardless of their level of training, make sure that your fur baby knows not to cause a ruckus when in public, especially if crowded places are a part of your itinerary.
Before the big trip, teach them basic but useful commands such as "sit" and "stay." Then, look for places near your home that your dog has never been to. Bring your pup to those places and get them used to follow your commands in unfamiliar environments.
Traveling with your fur baby doesn't have to feel like a tiring chore. As long as you sufficiently prepare for your trip with your pet, you shouldn't encounter any serious problems along the way. By following the tips above, you're sure to experience safer and more enjoyable travels with your furry best friend.
Published by HOLR Magazine.