The shoe industry is a very lucrative business for fashion companies. Collectors will pay thousands, sometimes tens of, for a rare sneaker. This is partially due to the involvement of musicians and celebrities, who attach their names to lines of footwear; for example, sneakers like the Air Jordans sell millions of units each year because of their connection with Michael Jordan. 
Here, we'll discuss some of the most coveted and popular shoes ever made.
Nike Moon Shoe
The Nike Moon shoe is an iconic design, unlike anything the Nike company has ever manufactured before. Only a limited number of these Nike Moon shoes were ever released, and at an auction, the shoes were listed for $100,000 each. 
The Nike Moon shoe was inspired by the Apollo 11 mission. According to the image source pictured below, technology that was used in the equipment and clothing of Neil Armstrong and his team, like compression chamber midsoles, is still used in the production of footwear today. While the Nike Moon shoes don't have compression chamber midsoles, they are still aesthetically inspired by the Apollo program.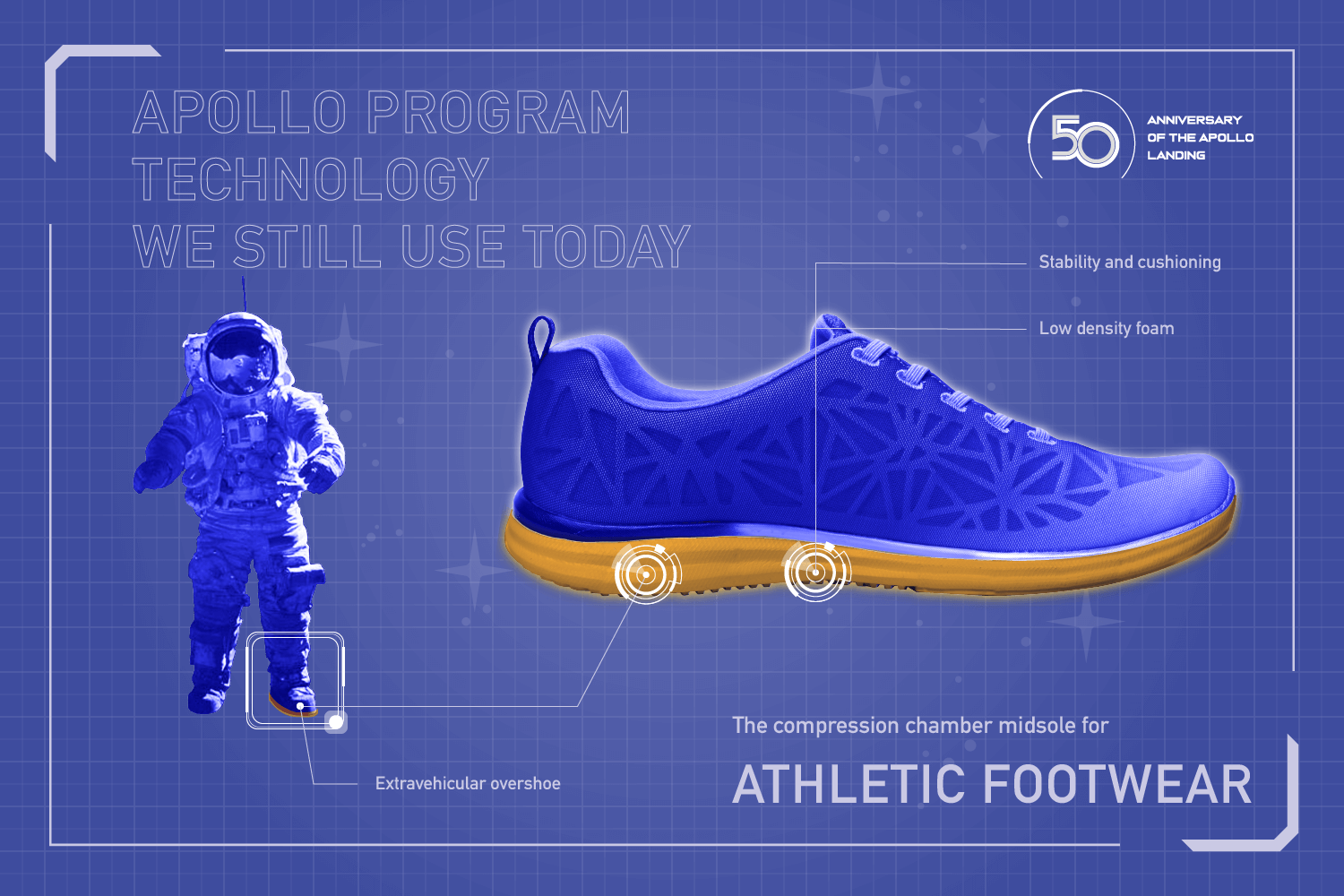 Adidas Yeezy
At the time of their release, Kanye West's Yeezy collection was unlike anything ever seen before. Not only did the Yeezy sneakers sell out within minutes of being released nearly every time they went live, but they also spawned thousands of copycats. Companies all over the world recreate (and steal) the Yeezy style, using it to manufacture their own budget shoes. A pair of original Yeezys can sell for thousands of dollars online, so if you're interested in investing in some, make sure you verify the authenticity of the shoes you're buying before paying.
Air Jordans
Nike's Air Jordans are perhaps the most iconic pair of sneakers listed here. While there are many different models and shapes of Air Jordan, most would agree that the best-looking of these is the original. However, original Air Jordans are notoriously hard to find, and some of them sell for tens of thousands of dollars. 
Every so often, Nike releases new lines of Air Jordans. When they do, they tend to sell out very fast. People often have to queue up online several hours in advance of a release in order to secure a pair.
Converse All Star
It would be impossible to create a list of the world's most iconic shoes without mentioning Converse All Stars. The Converse All Star is a shoe that has been a favorite for several decades. The materials used today tend to be a lot higher quality than when they were first released, which means they are significantly more expensive than they used to be. That said, you can actually pick up budget All Stars from Converse's website. These are made using cheaper materials, but still look great.
Satan Shoes
The Satan Shoes were a pair of sneakers created without Nike's permission by MSCHF, in connection with rapper Lil Nas X. Pairs of these iconic sneakers can sell for tens of thousands of dollars. The lawsuit Nike launched in response to the release of these sneakers has only added to their fame and value.
Air Force Ones
Nike Air Force Ones are a staple in most sneaker fans' collections. It's common to see young and old alike wearing them. These sneakers have been a hit ever since their release, and can be purchased as lows, mids, and high-tops.
Published by HOLR Magazine.