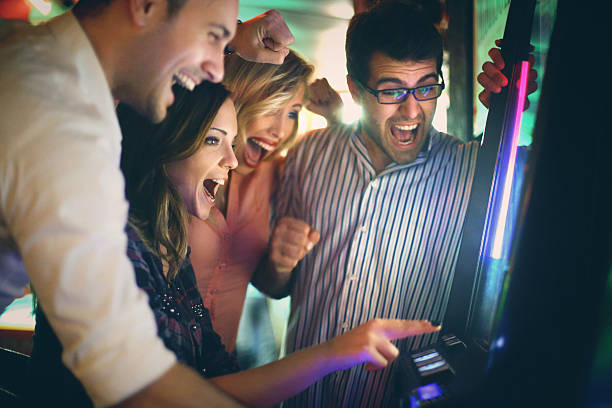 Online casinos have become popular for their convenience. The lack of commutes makes these casinos an excellent choice for some people. For others, it is the low ticket prices. And for many, US online casinos are ideal as they do not require dress codes. People show up in pajamas without getting kicked out! But what if you want to dress up and show up at a reputable casino? We look at what you should wear to stand out and match the entry requirements: 
What to Wear to a Casino
All casinos have dress codes that apply to everyone. The styles change per the time of the day and the event. So, let's consider how to turn people's necks as you ready yourself for a big win.
Men
Different dress codes call for different attire. Consider the styles below and what you can wear to match the codes:
Casual:

Many venues request players to adorn casual, clean looks. You can achieve this by wearing a shirt and jeans. During the day, most casinos will allow you to walk in wearing sandals and shorts. But cover up for night games unless the theme states otherwise.
Business casual:

How about blending the casual look with some business aspects? You can hack this by pairing your shirt with a blazer or a sports coat. If you can add a tie, even better! Your shoes should be business casual; you cannot wear sneakers with this look.
Semi-formal:

While casual looks only work for specific periods, semi-formal dress codes work day and night. You can choose a nice suit to match this requirement. Ties and tuxes are not mandatory.
Black tie:

Nothing says high roller more than a good black tie outfit. Luckily, matching this theme is a no-brainer. Go with a black dinner jacket, black trousers, black socks, and black formal shoes. Add a formal white shirt and a tie, and you are ready.
White tie:

Such events are as glamorous as black tie occasions. And as the name suggests, you must wear a white tuxedo shirt with a bib. Build on it with black leather shoes, a black tail jacket, and black trousers with a matching design.
See? Dressing up for games is easy!
Women
Dressing up for the casino doesn't need to be rigid. Instead, you can align your clothes to the styles as follows:
Casual:

Most US casinos are lenient with dress codes. Thus, you can wear shirts, jeans, sundresses, skirts, and sweaters for day and night events. And if you're playing during the day, you can get away with wearing sandals and shorts.
Business casual:

Take things up a notch by adding some business flair to your casual getup. You can do this by incorporating a jacket or sweater. Note that hoses and stockings do not work with this look.
Semi-formal:

Some casinos in the US request players to show up in this style. So, what outfits match this requirement? You can play it safe with dresses and skirts paired with heels or flats. The later the hour, the darker the clothes should be – black dresses are a favorite. But you can always try other cool tones.
Black tie: These events

are the place to show up and show out. You cannot go wrong with a classic or silhouette dress with elegant heels.
White tie:

Now is the time to exude elegance. And how better than with a flowing gown paired with a small clutch? You can add gloves and fur wraps for that extra flair.
Adhering to casino-style requirements is as easy as liaising with the venue and checking the theme for that night. The management will also inform you what to wear and what to avoid.
Published on Holr Magazine