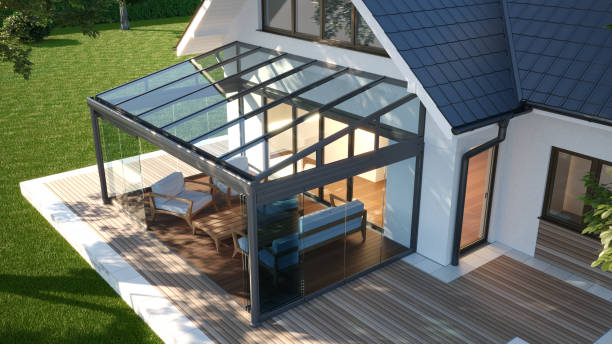 Sunrooms are sometimes referred to as solariums, all-season rooms, Carolina rooms, or Florida rooms. No matter what homeowners want to call them, they make perfect additions to any home. There are, however, a few factors that need to be taken into account if homeowners want to make the most of their new additions. Read on to find out about the key features of a perfect sunroom before starting the design process so that they can get every detail right.
Year-Round Usability
The primary purpose of a solarium is to create a space for residents and guests to take in some sun no matter the weather outside. Of course, one of the key features of a Florida room that helps to accomplish this goal is a surplus of windows. In hot climates, though, that's not the only thing sunrooms need to be usable year-round. Adding screens to every window will make the space usable during the summer.
Multiple Functions
Sunrooms tend to be more versatile than other areas of the home. Embrace that trend by incorporating seating and furniture that can be arranged in different ways depending on the family's needs. There's no reason that a sunroom can't be a cozy place to relax one day and a dining room that meets the needs of not just residents but also party guests the next. Flexible furnishings with multiple functions encourage residents to use their sunrooms as often as possible.
Options for Privacy
The most obvious way to add some privacy to a sunroom is to install window treatments that let in the sun but keep out prying eyes. However, while it is important to be able to close the room off from the world, there are more effective ways to create privacy without ruining the aesthetic of a sunroom. Creative landscaping ideas like planting a well-placed living fence outside of the sunroom can offer not just privacy but also shade in the summer and a winter wind block to keep out the chill.
Heating and Cooling
While an ideal sunroom will benefit from passive heat in the winter and cooling in the summer, most homeowners still need to supplement both of these comfort essentials. Depending on where people live, that could mean many things. Heating and cooling systems need to be tailored to the area's climate and the family's preferences.
In some cases, heating and cooling can be as simple as installing a ceiling fan to move air in and out of the room through open windows on hot days and a portable space heater to warm things up in the winter. In others, homeowners choose to install fireplaces for maximum winter comfort and air conditioners for summer use.
Natural Elements
Florida rooms are the perfect place to keep houseplants, especially in the winter when they can't be brought outside on sunny days. Incorporating some houseplants and other natural elements will also improve the ambiance, bringing more of the best parts of the outdoors inside. Just make sure to choose plants that thrive in full sun.
Start Brainstorming Now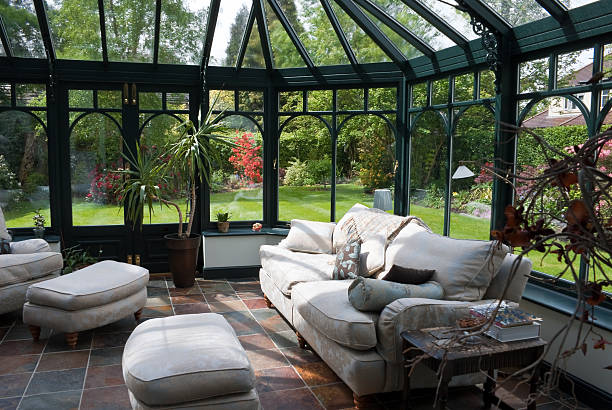 There's no need to jump right into a sunroom building project. Instead, take some time to brainstorm, investigate options, and get inspired by other people's finished Carolina rooms. If there aren't any friendly neighbors in the area who have them installed, check out some magazines, search the web for ideas, or consult a designer. There's no reason to rush the creative process.
Published by HOLR Magazine.