The celebrity trainer shares some of his secrets for getting in shape.
When it comes to fitness, it's hard not to gush over hot celebrity bods like Ciara, Jennifer Lopez, Angelina Jolie and of course Kim Kardashian, who seem to work it from all angles. What is one of their best-kept secrets besides nutrition? Celebrity Trainer Gunnar Peterson! Outside of celebrities he has also worked with some of the the biggest franchises in the Athletic World including the NFL, NHL, and NBA. He is the ultimate "Sculpting Whisperer," The MASTER at kicking butt by getting Hollywood's A-Lister's right and tight, for films, awards, and everyday life. He believes YOU deserve to live as your best self and that starts with soul and a little sweat. We asked no sloppy push-ups, Peterson how to get results and he delivered.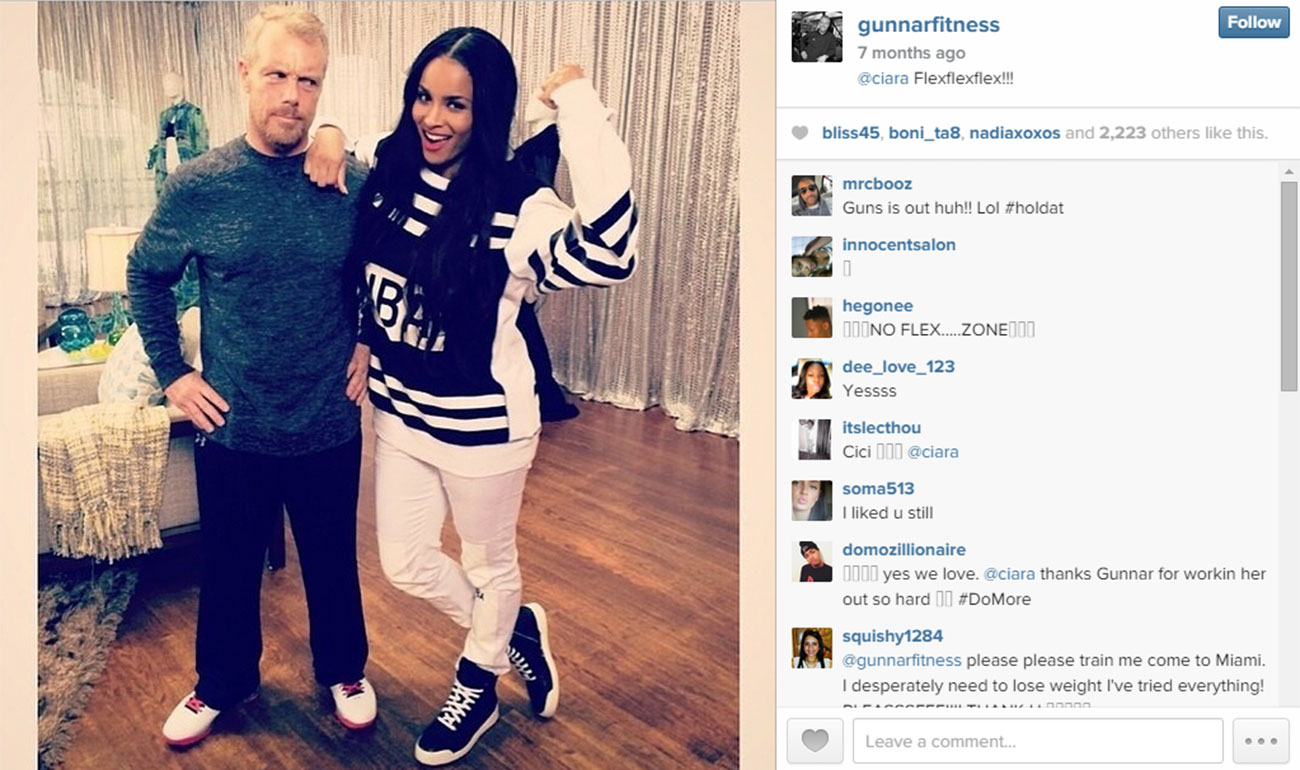 HOLR: You are the man behind Matthew McConaughey's shredded physique in Magic Mike, what is your best-kept secret for training abs? 
GUNNAR PETERSON: The more detailed you want your abs, the more detailed your entire program has to be. Train the abs against resistance, train them in all 3 planes of motion, do fasted steady state cardio, do high intensity intervals, drink plenty of water, and by all means, get your diet dialed in! 
H: When there are no external pressures like the upcoming Met Gala, how do you keep your celeb clients engaged in the daily grind? 
G: Grind? What grind?! This isn't a grind, it's life. Staying in shape and making healthy choices on a regular basis allows you to live a fuller, complete, limitless life. This goes way beyond the Met Gala, this is for your family and your overall well being.
H: What is your go-to technique for training famous celebrity glutes like those of Kim Kardashian and Jennifer Lopez? 
G: Squats and lunges and squats and lunges. 
H: You are known for your ability to deliver results, what is the shortest time frame you were given to deliver results to a client and what did their routine look like? 
G: Two weeks for an actress before she shot a scene in a bikini for a major feature film. She didn't workout at the time but her body was not bad by any stretch. I told her to wait a week before we started to make it a real challenge. She ended up training with me for 3 years and always looked great. 
H: You stress the importance of rest and hydration, what is the benchmark for your A-list celebs? 
G: The benchmark is getting them to where they feel they are at their best and nailing it on the training, nutrition, hydration, and recovery front all at the same time. It's hard, but not impossible. 
H: Balance is important, how do you measure a successful workout? 
G: If the person training leaves feeling great and I know that we got done what I mapped out, that's a successful workout. 
H: Workouts can be mundane, what are some ways you think outside of the box to keep your routines creative and dynamic? 
G: Varying the sequence, the weight, the duration, the rest periods, are just some of the variables I tweak during a workout. I borrow from a variety of training methods from many disciples, including but not limited to bodybuilding, powerlifting, Olympic lifting, sprinting, boxing, functional training, and the lift goes on. I proudly poach protocols from wherever I think will best serve my clients. But other than that, it's pretty basic… 
H: What approach do you take with clients like Sofia Vergara, who want to be fit and healthy while also maintaining their beautiful curves? 
G: I train people like athletes because life is a sport! The curves are there for the long haul as long as you are lifting weights! 
H: When a client hires you, what questions do you ask them to help customize a routine? 
G: I ask them about their goals, their injury history, their current fitness regimen, past training experiences, sports played currently and while growing up, what their current eating habits are, how well they hydrate, how much rest, recovery, sleep they get, and finally how they would rate their day/life on a stress scale of 1-10. 
H: Describe some techniques you use to build your clients mental endurance, during vigorous workouts? 
G: I usually just keep running my mouth while they are working out and if they can put up with that they are ready for the real world! 
Catch Gunnar on E's Revenge Body with Khloé Kardashian & follow him on Instagram @gunnarfitness 
For more on fashion, lifestyle, and fitness follow us @HOLRMagazine.