Are you looking to put your house on the market but don't know what home renovations or improvements you should make? This guide will help walk you through some of the home renovation tips we recommend before selling it. We'll cover everything from curb appeal, creating an inviting atmosphere, safety concerns, and more so that your house looks its best and fetches top dollar on the market. Follow our advice, and you'll be one step closer to making a successful sale!
#1. Give Your Home Curb Appeal
First impressions are everything for potential home buyers, so it must look its best from the outside. If you have a front lawn, make sure it's well-manicured and free of weeds. Consider adding some colorful flowers or shrubs to give it more character. If you have a porch, pressure-wash any dirt or grime that may have accumulated over time. Finally, add a fresh coat of paint to the exterior of your place and shutters to give it an updated look that will stand out on the market.
The good thing about making some home renovations before you sell is that they don't have to break the bank. Even small improvements can make a big difference in making your house stand out from similar ones on the market.
#2. Create an Inviting Atmosphere
When potential buyers view your home, they need to imagine the space living up to their expectations. A place that looks clean, organized, and inviting will help buyers make a more positive connection with your property. If you can, hire someone to professionally clean your house from top to bottom.
Additionally, spend some time decluttering each room so that it's easier for potential buyers to visualize what it would be like to live in your place. Also, don't forget the finishing touches. Adding a few decorations and accessories such as pillows, candles, or plants can help make a space feel more inviting.
#3. Address Any Safety Concerns
Safety is always a top priority for potential buyers, so it's important to take the time to address any safety concerns before putting them on the market. Make sure that all of the smoke and carbon monoxide detectors in your home are working properly and replace any that need it. Check for drafts or air leaks around windows and doors, which can lead to energy waste, mold growth, and even pests.
Finally, inspect the condition of your stairs, railings, and banisters to ensure they are secure and safe for potential buyers. Once all of the safety concerns have been addressed, you can rest easy knowing that it is ready for potential buyers.
#4. Update Your Appliances
Another great way to increase the appeal of your home is to invest in some new kitchen and bathroom appliances. Upgrading these areas with modern fixtures and finishes can be a great selling point for potential buyers. Consider adding stainless steel appliances or energy-efficient washers and dryers as they tend to be popular amenities among buyers.
If you're feeling a bit generous, you can even consider adding some of the high-end kitchen appliances or smart home features that are currently popular on the market. Even if these additions don't necessarily make your place more valuable, they will certainly help it stand out from other properties.
#5. Upgrade Your Roofing
If your roof is looking a little worn out, it might be time to invest in Mighty Dog Roofing's services. A good roof is essential for protecting your home from the elements and making sure it looks its best when it goes on the market.
New siding can also go a long way in making your place look its best for potential buyers. Vinyl siding is a popular choice among homeowners looking to update the look of their home, as it's durable, low-maintenance, and comes in a variety of colors. Make sure to choose a design scheme that will go with the existing color of your area.
#6. Finish Touches
Finally, you'll want to add some finishing touches to your home before it goes on the market. You may add some potted plants to the front steps, paint the door a bright color, or add some outdoor lighting for a warm and welcoming atmosphere. If you have a backyard, consider investing in new patio furniture or adding a firepit to make it more inviting.
These small touches can go a long way in making your home stand out from similar properties on the market. With a few tweaks, you can make your house look more appealing and attractive to potential buyers.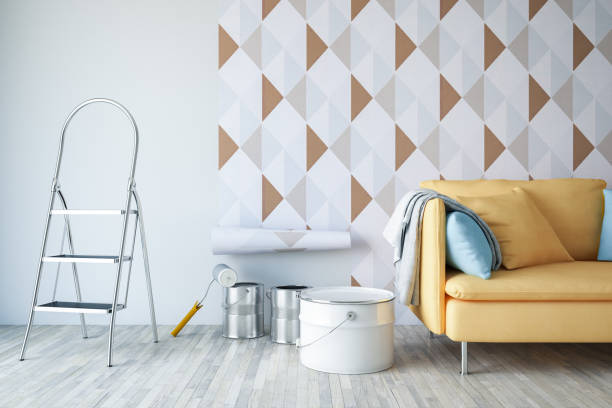 Conclusion
Before you put your home on the market, it's important to make sure that it looks clean and inviting. Take the time to address any safety concerns, update appliances and finishes, and add a few finishing touches like plants and outdoor lighting. By doing these simple things, you can make sure that your home renovation will be worth the effort when it comes time to sell.
Published by HOLR Magazine.