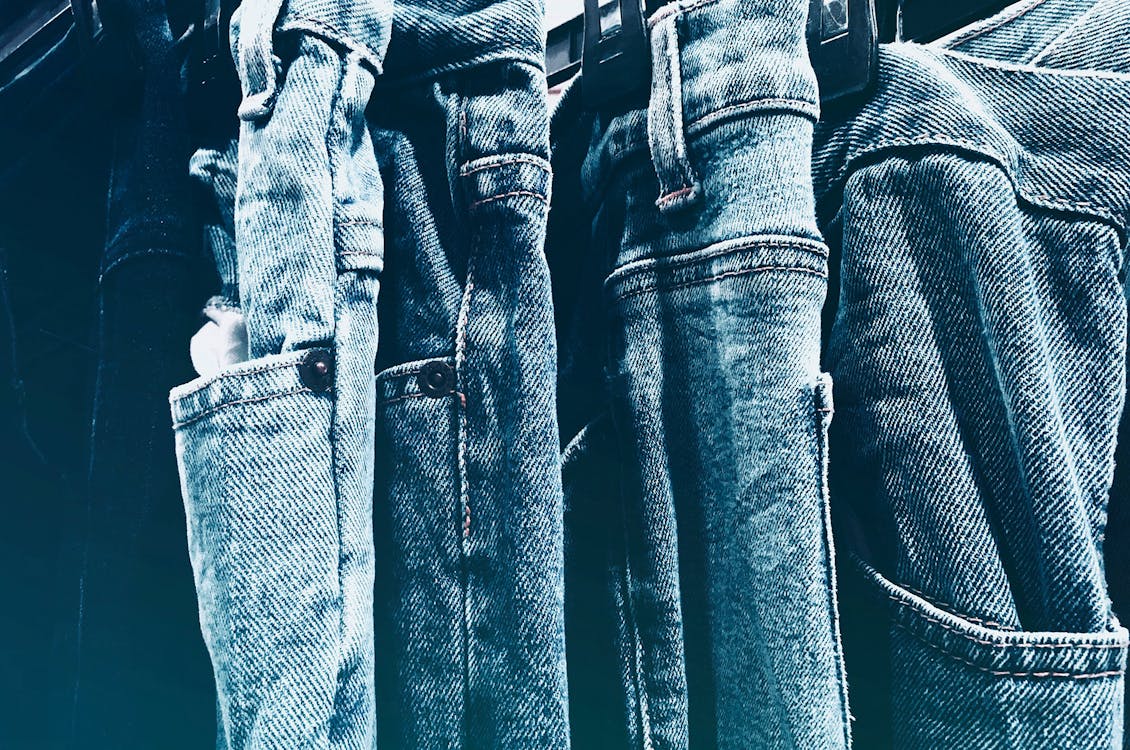 Denim is one of those timeless staples we have in our wardrobes that goes with everything. It's not just versatile in terms of suitability, since its invention multiple styles have emerged to suit a variety of body types and personal style preferences. If you're looking for a great-fitting pair of jeans, it's important to start with the right fit.
Jeans fit according to how they fit through the leg and their rise, or how high the waistband sits on the hip. On curvy bodies, high-waisted jeans can add definition, while on other body types this style may look less flattering. 
Similarly, cropped styles tend to compliment more petite types, while taller types such as dramatics can wear longer-length jeans. The general idea is to create balance by wearing lines that either complement your natural shape.
Using the Kibbe Method
The best way to find your best fit is by looking at your body type so that you know which style is the best fit. One of these ways is by using the Kibbe method. This form of body typology separates body types into five distinct families with some subcategories, also incorporating Chinese concepts of yin and yang: stereotypically softer (feminine) or sharper (masculine) features.
Denim jeans styles tend to fall into six basic categories. Here's a rundown of each style and the Kibbe types they suit best. If you're not sure which yours is yet, bookmark this page so you can come back to it once you find out. 
Skinny Fit
Romantic and soft gamine types suit this body-hugging style, which contrast beautifully with the softness and curve in the tops recommended for their type. For soft gamines, clothing should be cropped to avoid overwhelming the figure and to complement petiteness, either by choosing a shorter style or by rolling the hem.
Slim Fit
An alternative style for romantics is slim fit, which also suits classics, soft classics, gamines and flamboyant gamines. This fit is a slightly more relaxed version of skinny fit, helping to add a little structure without the width that can look unflattering or overwhelming on some body types.
Straight Leg
For dramatics, soft dramatics or dramatic classics, the keyword is form. Straight leg jeans look perfect when paired with a tailored jacket, worn either with a crisp button-down shirt or a classic white tee.
Flare
Natural and soft natural types were made for the boho 1970's look – making flares the ideal fit. 
Take inspiration from this era and pair with long, flowy tops and cover-ups that complement your tallness and angularity. 
Wide Leg
Flamboyant naturals look great in longer, more deconstructed silhouettes, helping to create a more relaxed style. For a more "dressed-up" look, swap out the tee shirt and sneakers for a flowing silk blouse and a pair of simple flats or block heels.

Relaxed-fit
Natural types also suit a more relaxed style. Sometimes called "mom jeans" or "boyfriend jeans" (depending on how high or low the rise is) they balance out the height of natural body types, helping to create an effortlessly chic look.
For a huge variety of womens and mens jeans in a variety of styles, get Diesel jeans online at their outlet store, where you can find your perfect pair alongside a range of footwear and accessories to complete your look.
Published by HOLR Magazine.