Style is a way to say who you are without having to speak- Lauren Hutton. Your clothes should tell your story for you. It is important to accentuate your best features when choosing an outfit. Wearing clothing that fits well and flatters your figure will make you feel more confident and stylish. Here are some tips on how to dress in a way that accentuates your beauty!
Choose the right colors for your skin tone – if you're not sure, ask a friend or family member for help
When choosing colors to flatter your skin, try to pick complementary hues that play off your natural beauty. While what looks good on you may feel like an intuitive choice, a friend or family member can offer helpful feedback. By trying different shades, you can experiment and decide what colors bring out the best in you. For example, if you have cool undertones, opt for softer pastel hues; those with warm undertones look great in richer jewel tones like emerald green and ruby red. With the help of a companion, you'll be able to find the best-suited color for your unique skin tone.
Better to choose stockings equipped with garters: paired with a garter belt fits well and is comfortable to wear – avoid anything too tight or too loose
When it comes to accentuating beauty through clothing, stockings and garter belts are an undeniably attractive pairing. However, you may not know the key to finding stockings that are both comfortable to wear and fit well: stockings equipped with garters. These stockings may be sold already attached to a garter belt, or they can be bought separately. The stockings should fit snugly but not too tightly – never sacrifice comfort for style! – without any excess fabric at the top or bunching around the ankles. Garters secure stockings so that they don't slip down throughout the day; plus, if paired properly with a complementary garter belt, you have an outfit that turns heads every time you walk by!
Pick out outfits that make you feel confident and beautiful – don't be afraid to experiment!
Dressing in a way that accentuates your beauty provides a great opportunity to explore your own individual style. Whether you love vibrant colors and patterns, or prefer subtle neutrals and clean lines, it's important to pick out pieces that make you feel confident, and that reflect who you are. Don't be afraid to experiment with textures, lengths, and accessory choices too! Try exploring different looks until you find something that fits effortlessly into your lifestyle and makes you feel beautiful each time you put it on. Empower yourself through fashion, by choosing outfits that express who you are and make you shine!
Accessorize in a way that compliments your look – remember less is often more
Accessorizing in a way that flatters your look can really make a difference when it comes to your overall ensemble. Just remember that minimalism is always the best choice for accessories – focus on one statement piece, such as a unique necklace or hat, and you'll be sure to turn heads for all the right reasons. Furthermore, watch out for potentially busy items like jewelry, which should always be matched with your outfit's color palette so that they don't distract from the original look. As long as you keep these tips in mind when accessorizing, you'll be sure to accentuate your beauty with every outfit choice.
Have fun with fashion and use it as a way to express yourself!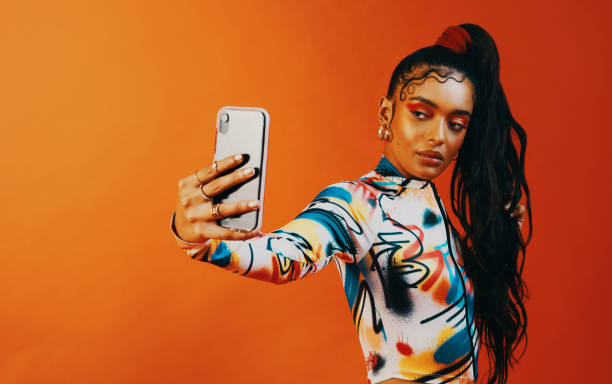 Expressing yourself through fashion doesn't have to be difficult! Stepping away from the regular or traditional styles and trying new things can be a fun way to express yourself. Trying bold colors, different textures and embracing your individual style can be a great way to showcase your personality with each outfit. You don't need to follow what is trending or what other people do: make fashion choices that reflect your own identity, interests, and confidence. It is important to remember that every outfit does not necessarily have to look "perfect" as long as you are dressing in a way that makes you feel beautiful and confident in your own skin.
If you want to dress in a way that accentuates your beauty, keep the following tips in mind. Choose colors that compliment your skin tone, pick out stockings with garters for a comfortable and flattering fit, experiment with different styles until you find something that makes you feel confident, accessorize appropriately, and have fun! With these guidelines in mind, you'll be sure to find an outfit that brings out the best in you.
Published by HOLR Magazine.