"Day and night / I toss and turn. I keep stress in my mind, mind / I look for peace but see I don't attain."
If you're a millennial reading this, you can probably guess where these lyrics are from. Day N' Night — An anthem that most '90s kids played in their rooms and mp3 players in school. Kid Cudi, a Cleveland native who contributed to Alternative Hip-Hop during the 2000s by giving ode to his inspirations such as Jimi Hendrix, Kanye West, Paul Simon, Outkast, and J. Dilla, has become one of Hip-Hop's most influential and unique artists. He's known for his atmospheric take on melodic rap and his ability to openly show his insecurities and frailties on record. He's different from other rappers. A good different.
The 35-year-old rose to prominence when he released his debut mixtape, "A Kid Named Cudi" in 2008 which included his hit song, "Man On The Moon".  His new progression caught the eye of Kanye West, the founder of GOOD Music, who later signed Cudi to his label. But what really caught the attention of listeners and fellow musicians was Cudi's way with words and how he expresses his feelings with so much depth.
Much like earlier music on mental health from veterans like Tupac, The Notorious B.I.G, and the Geto Boys, Kid Cudi also unravels his struggles with his own mental health issues. Cudi sings with his exposed skin in a crop top of lyrics like, "since a kid, I've been haunted by visions of death / Such a trip, now it's normal, I customed the grip / Think they gone? Nah, they're just dormant, them / haunters ain't left". Listeners are grappled by his statures of demons.
"In terms of music, Kid Cudi was the first artist to really have that style of Hip-Hop, so I was drawn to how different it sounded compared to everything else," Lucas Perri, a Toronto R&B musician says. "Plus, he spoke a lot about depression, anxiety and et cetera in his songs which again was very relatable to me. His on-going advocacy regarding mental health illnesses and issues truly propelled his music further."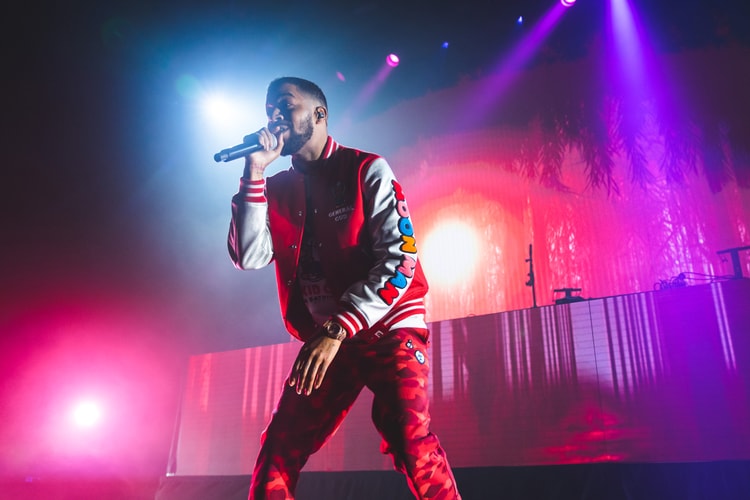 His style and bars stirred away from traditional Hip-Hop, so at times, it has been vetoed to insignificancy by some. For sure, Cudi uses his own voice for singing samples from earlier rappers and has experimented with rock, emo, post-punk, and auto-tune. But his tracks just don't come off as notable by traditional Hip-Hop stans. Some listeners might even argue that his bars don't spit as lyrical as other Hip-Hop artists; not enough rhymes, or use of syllables, and a lot of repetitive lines. Some might even say that his newer album with Kanye West, "KIDS SEE GHOSTS", don't live up to par with his earlier works.
"I think he brought a lot of good tracks in his new album and you can definitely hear Kanye's influence on that, but in all honesty, on a commercial level, I don't think Cudi holds the same hype as he once did because some people doesn't think he's as good as he once was," Nathaniel McAuley, an avid listener, says.
However, Cudi's bars are simply and authentically his. At times, he would sing off key or use songs from other genres in his music. He's experimental and open. Cudi wasn't afraid to go above and beyond the traditional Hip-Hop tropes, which made him the influential artist that he is despite what some might think of him now.
For more on music and culture, make sure to follow us @HOLRMagazine.