The HOLR Team tested out a variety of awesome products this week. Here's the rundown of 5 products you should try this week!
1. Calgon Ageless Mineral Scrub, $6.29
This is an incredibly great product for the price range. You get great value — it's a mineral body scrub that genuinely leaves your skin feeling fresh and smooth. Basically, you feel like you have new skin. This underrated product is infused with vitamin E, collagen, and pearl powder — all the perfect ingredients to leave your skin feeling revitalized.
2. Elizabeth Grant, Supreme Cell Vitality Serum, $120.00 
This Elizabeth Grant Suprême Cell Vitality Revitalizing Serum is an all-day formula that features multi-tasking capabilities, including skin protection, rejuvenation and nourishment. With this serum, skin begins to look calmer, more balanced, and bright.
3. Lypsyl Moisturizing Lip Balm , $2.29
This lip balm has become to be one of my own personal favourites — I recommend this to everyone. After applying this balm, it's as if it leaves your lips feeling moisturized all day without having to reapply every 5 minutes. It's great for winter, since it's the season of easily chapped lips. 10/10 on this one. They also have lots of different flavours to choose from!
4. Sensational One Step Nail Polish, $49.97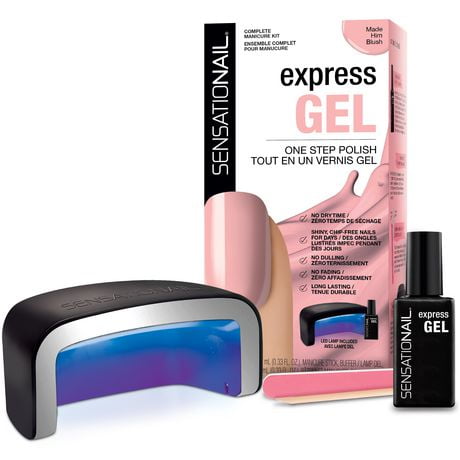 This product line is great if you want to save some money and do your own nails, instead of spending money at a salon. Once you have the UV Light for the gel, you can buy any colour — they all come with a nail buffer and a manicure stick! Gel is great too since it doesn't chip, and lasts longer on your nails.
5. Laura Mercier Tinted Moisturizer, $56.00
This tinted moisturizer is perfect if you're looking for some light coverage that also moisturizes your skin. It's not too transparent, and it's not too heavy. It's the perfect medium that evens out your skin while making it all look natural. There's two kinds — matte for a more subtle look, and illuminated if you're going for a natural glow/ glossy complexion.
Well there you have it, 5 awesome products to try this week — you'll see for yourself how great they are!
For more on lifestyle, beauty, and culture — follow us @HOLRMagazine.