In the thriving Garden State, new estates, infrastructure, and landscape enhancements are constantly being constructed. Construction site accidents can, unfortunately, occur amidst this infrastructural growth, resulting in severe injury or disability. According to the US Department of Labor, 4,764 workers died in 2020. Workers in transportation and material moving occupations and construction and extraction occupations accounted for nearly half of all fatal occupational injuries (47.4 percent), representing 1,282 and 976 workplace deaths, respectively.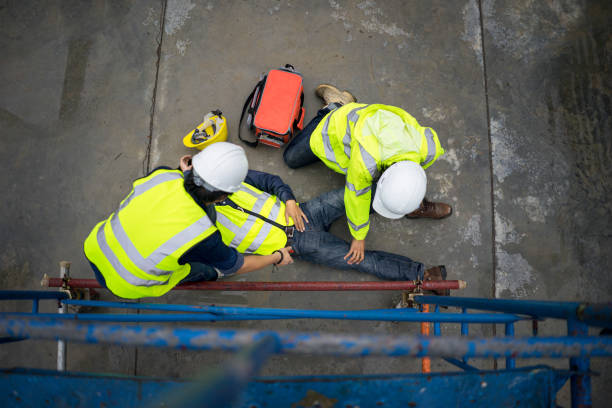 If you or a loved one has been the victim of such an unfortunate incident, you must feel overwrought and uncertain about your future. After sustaining an injury on a construction site, you may wonder, "How can I receive compensation for my injury?" This guide is intended to shed light on precisely this subject. It seeks to provide a clear path to the compensation you rightfully deserve and how construction accident attorneys can help you achieve it.
Types of Compensation
There are generally two categories of compensation that may be available to workers who suffer injuries on construction sites:
Workers' Compensation
If you work for a construction business and are injured during work hours, worker's compensation laws mandate that most employers must have worker's insurance. This insurance offers medical benefits for essential treatments. These include doctor visits, hospital admissions, tests, procedures, surgeries, physical therapy, prescriptions, and mobility aids like crutches. Additionally, it compensates for lost income resulting from disability or injury-related absences from work.
To file your case, it is necessary to have documentation such as accident reports, filing notices, proper diagnoses, detailed treatment plans, and receipts. Therefore, you must seek the assistance of experienced lawyers specializing in workplace injury cases. It is also important to note that there may be challenges in obtaining settlements, such as delays, underpayments, or no payments.
Personal Injury Claims
Personal injury cases occur when individuals file a lawsuit against another person or company responsible for directly causing harm to them. These cases are relevant when the defendant is not their employer but rather related parties such as subcontractors, truck drivers, site managers, government agencies, engineers, or architectural firms. These claims are filed when associated parties have failed to fulfill their legal obligations regarding safety.
These lawsuits primarily compensate for uninsured losses specific to the current situation. Examples include pain and suffering, medical expenses not covered by insurance, and lost income not included in worker's compensation insurance plans. 
How to Process Compensation Claims
When getting compensation for injuries sustained on a construction site, a compensation claim is the first avenue to consider. Here are some things you need to know: 
Reporting Your Injury
Any accidents must be reported immediately since waiting can endanger your claim because those tend to hold weight when strong and recent. It is best to report within 24 hours. Notification should continue beyond just site management. Ensure the employer, owner of premises, caretaker, or building owner has also been notified in writing through email, phone, in-person, or certified mail. 
Seeking Medical Attention
After reporting your injury, promptly seek medical attention. Even if it seems minor, do not unnecessarily delay seeing a doctor. The healthcare provider must record all details related to disabilities, doctor visits, duration, nature, and potential impacts of prognosis and debility from work or inability for different durations. This information should provide enough details about the scope and nature of the damage. It will help lawyers, companies, and worker's compensation boards to determine the financial cost of necessary compensation. These payments may be charged to the defendant (employer). 
Hiring an Attorney
Employers often employ various strategies to avoid paying disability claims, such as delaying tactics, legal disputes, trivializing the matter, and exploiting their workers' lack of legal knowledge. This can lead to workers unknowingly agreeing to waivers they may not have agreed to otherwise. Some individuals choose not to opt for total payouts at all.
Before making any accusations against owners, companies, or hiring firms, it is important to consider the process. It is necessary to ensure that payments are processed promptly and with professional consultation services. These services are free of charge until settlement negotiations are finalized, or payments are completed.
Personal Injury Claims
If someone other than your employer caused your injury while working on a construction site or premises, similar court litigation procedures may arise. The following are important insights regarding the processes involved:
Proving Negligence
For your case to have merit, you must show that the party being sued had a legal duty to care for one's safety on-premises and then grossly ignored or overlooked possible hazards causing injuries, deaths, etc. You must demonstrate that they acted negligently or failed to fulfill their obligations. You must also prove that their negligence directly caused your damages.
Calculating Damages
Lawyers will proceed with the assessment once they have proven the defendant's negligence and established liability. They will determine the exact damages suffered and the corresponding financial outcomes. These may include prolonged recovery times, lost income, and the suffering experienced by victims or workers. The total costs are determined by assessing whether the plaintiff should be awarded full compensation based on the financial value associated with the case. The full amount will be paid directly from the defendant's insurance company to the victim. Subsequent payout agreements follow the same order. 
Note that a court has to agree to these terms for the process to go through. 
Statute of Limitations
There is an important point to consider regarding lawsuit filing requirements. These requirements can vary among states. Therefore, depending on where the injury occurred, you may need to consider jurisdictional limitations.
State laws typically provide a 2-year statute of limitations for personal injury claims. However, there may be exceptions for cases involving government entities. These exceptions often allow for a longer period but at a lower percentage than privately owned organizations. As a result, claimants in weaker positions may face less favorable time limits until settlements are firmly established.
Conclusion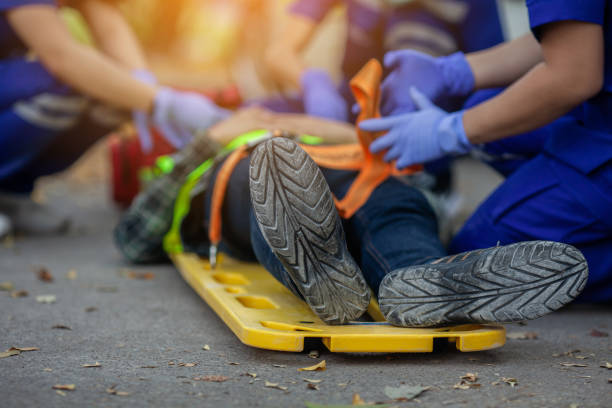 Navigating the intricacies of compensation claims after a construction site injury can be daunting. However, armed with the right guidance and legal assistance, you can ensure your rights are protected and the compensation you deserve is secured. No one should bear the emotional, physical, or financial burden alone after such an incident. Remember, after the dust settles, looking after your health and well-being is paramount; everything else will naturally follow. It's your right to claim compensation; don't shy away from seeking judicial help to make this right a reality.
Published by HOLR Magazine.