When traveling through Europe, Portugal is definitely off the beaten path. Even so, when arriving in Lisbon luggage storage and other tourist amenities are right around the corner! Lisbon offers vacationers the chance to sample authentic cuisine and culture while staying away from the more well-known, and busier, travel destinations. To get you ready for the experience of a lifetime, here is a quick look at all of the excitement Lisbon has to offer!
The Lisbon Life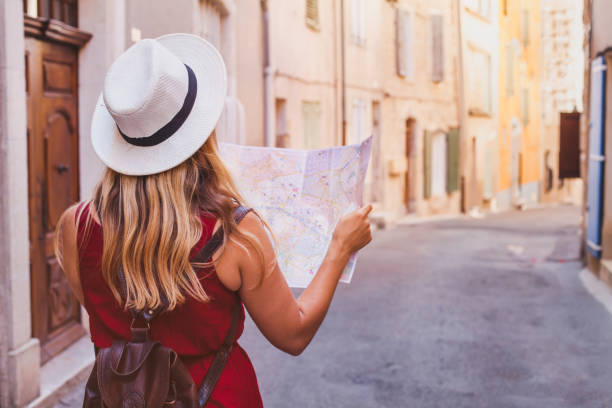 There are a lot of reasons why the capital of Portugal is a high point for vacationers. As a hub of culture, architecture, and nightlife, Lisbon has something that appeals to everyone. However, there's more to the city than sitting in coffee shops and sampling local pastries. Before dropping off your gear at a Lisbon luggage storage location, there are a few facts that every traveler should know.
Language
The national language of Portugal is Portuguese, so knowing a smattering of the language will help you maneuver around Lisbon easier. Most of the locals speak some English as well, especially in larger cities like the capital. While you should have no problems making your way through Lisbon knowing only English, it might be a good idea to keep a translation app handy just in case.
Currency
Portugal uses the Euro as its primary form of currency, and locations usually accept cash or card. There are plenty of ATMs, or "multibanco" machines, that should pose no problem accessing foreign accounts. However, some locations refuse to accept cards from other countries thanks to the high merchant costs, so keep some cash available when your card won't cut it.
Tipping
In some countries, tipping is looked down upon or may actually be an insult to the staff. In Portugal, servers and other employees are paid a living wage so tipping is not expected or necessary. When faced with exemplary service, if you feel a tip is warranted it probably won't get refused!
Getting Around
Maneuvering through any foreign city can be a hassle. Known for its hilly terrain and great rooftop views, Lisbon can certainly be a tiring venture for the unprepared. If your Lisbon luggage storage and hotel are located in Center City, getting around by walking shouldn't be an issue. If you're interested in doing some real sightseeing, there are plenty of other options, such as:
Metro:

The Lisbon metro system runs four color-coded lines that take travelers throughout the city. Using rechargeable Viva Viagem cards, city visitors can use the lines at approximately €1.34 per trip.
Taxi:

If you're in a group, sharing a cab, Uber, Bolt or Kapten is always a great option. Depending on how many there are, it may even be cheaper, too.
Electronic Rides:

Lisbon's weather is often such that you'll want to spend a lot of time outdoors. Renting an electric scooter or bike can make the hills of Lisbon seem much smaller, with rates set by mileage instead of time used.
Much of Lisbon is a walking city, but be bold and venture into the outlying suburbs for additional unique adventures. With your gear locked up in luggage storage, Lisbon is open for easy exploration!
Finding Experiences
As the capital of Portugal, Lisbon represents everything that makes the country unique. Still, it can be difficult to find just what you're looking for, especially if you're visiting for the first time. From delicious food and wine to the culture of museums, architecture, and art, there are so many opportunities for travelers to take in the essence of Portugal, all while staying close to your Lisbon luggage storage and lodgings!
Fine dining and traditional fare abound in Lisbon's restaurants scattered throughout the city. Authentic Portuguese cuisine is available from a variety of venues, perfect opportunities to try some of the country's most famous dishes. If fine dining is more your speed, check out the city's numerous Michelin Star restaurants including Belcanti, EPUR, Feitoria, and Fifty Seconds.
Finding Culture
Whether you're planning a trip for a day or looking to make an excursion of several weeks, Lisbon's cultural life won't disappoint. With events occurring all year round, you're sure to have a great time no matter the season! Lisbon natives busy themselves with festivals, book fairs, races, and other cultural events that show off the Portuguese way of life.
Festivities include the world-famous Rio Carnival, which actually started in Lisbon to celebrate the end of the Winter season. Carnival's Catholic history dates back several hundred years, marked by locals wearing stylish and disquieting costumes the day before Lent. Cross trainers will want to catch the annual marathon, but don't forget to grab your running shoes from the Lisbon luggage storage! Whether racing around the city or hitting up the local nightlife, Lisbon is the vacation destination for anyone looking for beautiful sights and friendly locals that make every visit one to remember!
Published by HOLR Magazine.