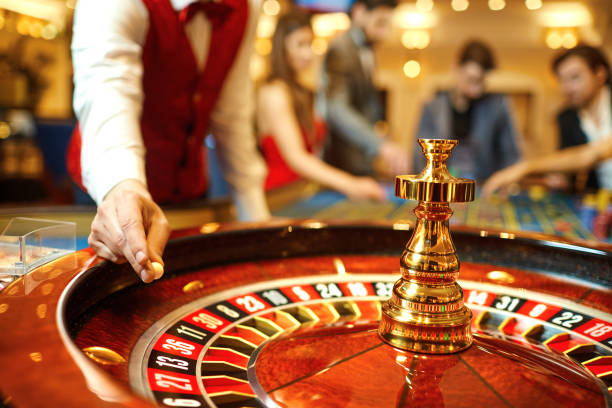 Over time, and in a variety of ways, the casino sector has changed significantly. Of course, one of the largest shifts was the development of the internet and the rise of online betting. But there are other differences as well. Additionally, there has been a huge change in casino attire.
Land-based casinos still have a place in our world, even though internet gambling has grown exponentially. Every year, millions of tourists go to Las Vegas, and many of them have high dreams of winning big at one of the casinos. The most popular things to do in Sin City are still the casinos. 
But while they remain extremely popular, how we dress to attend them has changed immensely.
How Did We Dress Back in The Past?
It's common knowledge that the practice of dressing to impress was more common in the past. The casinos truly had severe dress requirements in the early stages of Vegas when the gaming business was experiencing its first boom. 
The casinos were linked to the glamour and splendour of old Hollywood because they would draw top performers and celebs from around the world. In ancient casino pictures, it's not unusual to encounter people that resemble the suave and sophisticated look of James Bond.
Dressing the role was important back then. In Vegas, where everything is bright and flashy, going out to the casinos requires more formal attire. Women donned their most expensive outfits and jewels, while men frequently wore fine suits, perhaps even tuxedos.
Even into the 1980s, this persisted. Those classy shoulder pads and tight jeans may seem like questionable fashion choices now, but they were very much "in" back in the 1980s!
What Do We Wear Nowadays?
However, the tide appeared to change in the 1990s. Fewer and fewer individuals choose to dress up to visit the casinos, and more and more people choose to just wear casual attire in their place. Nowadays, it's much more common to see a group of guys wearing t-shirts and trainers than it is to see men wearing sharp suits, cufflinks, and bow ties.
However, there are several exceptions. Although some of the most upscale casinos and high-limit areas still have dress requirements. But nowadays, there aren't many locations that would really reject you away because of your appearance. Try entering an upscale casino with your swim trunks on! As it goes, certain bars and other popular areas still demand at least long trousers.
A further exemption is fine dining. You don't want to walk up to the host in one of Las Vegas's fine dining establishments and appear like Zach Galifianakis' character from "The Hangover." When you go to some of Vegas' more upscale places, at the very least, show some self-respect and dress nicely in a button-down shirt and some trousers.
If you want an expert opinion on this fashion topic, check out the perfect example of dressing to impress when visiting the casino.
The Final Word
Even if casino style hasn't progressed much in recent years, there are no hard and fast rules about what you must wear. There is no reason you can't dress to the nines for an evening out at the casino, even if some people may favour function above fashion. 
You don't have to dress up to sit in front of the computer, which is one advantage of playing casino games online. If you're not that into fashion, perhaps playing at an online casino would be more your style.
Published by HOLR Magazine.