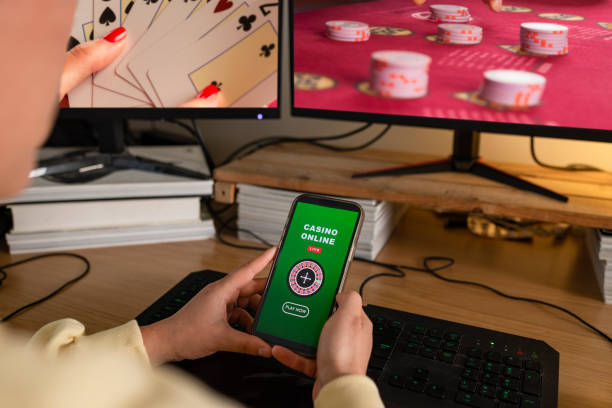 Gambling wasn't always accessible to everyone, but online operators changed that. Now, Gambling websites are available to just about anyone with access to the internet, which is why they are increasingly popular modes of entertainment. In New Zealand, the iGaming market is projected to pass $1 billion in 2023. Despite online casinos not being legal for local businesses, offshore websites are perfectly fine for Kiwis to use. The vast choice of games and all-budget wagering options also make internet casinos a great way to have fun. You don't need a big bankroll or comprehensive skills to enjoy a few hours on a gambling platform.
The downside of the almost limitless availability of iGaming to Kiwis is that gaming can get out of control. Problem gambling is a real risk that every player should factor in before considering casino games as entertainment forms. Any responsible player should know how to approach gaming in a way that doesn't influence their lifestyle negatively. Even though some individuals are more vulnerable than others in developing a gambling addiction, you should never underestimate the benefits of responsible play. Although the following article doesn't constitute professional opinions, it provides a few insights on how to pace and control yourself.
Understanding the Risks
If you are new to NZ online casinos and iGaming, you may have heard of problem gambling, but are unsure what it entails. A gambling problem develops when your activities go from enjoyable, entertaining pastimes to unhealthy obsessions. Also called a gambling disorder, compulsive gambling or pathological gambling, gambling addiction is a serious condition with health, social and economic consequences. A problem gambler has trouble quitting, spending a lot of time and money wagering on casino games. It doesn't matter if you lose or win, you only want to keep playing. Even when you know you shouldn't be betting because you are broke or the odds are too low, nothing can stop you. 
Such behaviour can lead to financial ruin since you could spend copious amounts of money or, worse, gamble money you don't have, leading to debt. Gambling addiction doesn't only affect you, but everyone around you. In severe cases, it destroys relationships, careers and financial well-being. For these reasons, you can't afford to be offhanded about responsible gaming. With several best practices, your online gambling can be an adventure without putting you at risk.
Money Management is Everything
Controlling your online gambling starts with managing your spending. Don't jump into casino gaming without having a plan for your money. Regardless of your budget, always have a bankroll strategy. Speaking of budgets, your plan should begin by setting aside an amount that won't hurt your pocket. Gambling is entertainment, and you should budget for it as such. Hence, it shouldn't take priority over other vital expenditures like utility bills. If you deplete your gambling budget, don't tap into other areas of your monthly plan. One sign of problem gambling is spending money you can't afford to lose. You should never borrow funds to play casino games. It's why credit cards are a bad idea when betting.
A decent money management strategy should include deposit limits. Only transfer the amount you plan to use for a particular session rather than depositing your entire budget. Try to establish a unit stake as well. Knowing how much to wager on each blackjack bet prevents you from overspending. Your strategy should also include what to do with wins, whether to put them back into games or cash them out.
Pace Yourself and Stay Objective
Your emotional state matters a great deal when gambling online. Learning to control them can save you a lot of trouble. For starters, know how to time your gaming. Despite how much fun you are having, you shouldn't play continuously. Schedule breaks between gambling sessions to give yourself time to breathe. Analyse your activities to see if they are healthy. Responsible gaming also discourages playing in a heightened emotional state. Avoid making decisions while angry, frustrated or desperate. Additionally, don't bet while overly inebriated or under the influence of any other substance. Staying objective makes it easy to spot signs of problem gambling.
Use Sites with RG Policies
When searching for casino sites in New Zealand, make responsible gambling part of your criteria. A majority, but not all, licensed operators have RG policies to protect players. Therefore, be careful where you gamble. Some casinos provide responsible gaming resources to help users manage their play. Self-exclusion is a common tool. It allows players to ban themselves from online gambling websites when their betting gets out of control. Other alternatives include temporary time-outs. For example, you can take a three-month break if you feel overwhelmed. Operators also provide deposit limits, enabling you to set the amount you wish to spend in every session. If you select a gambling platform wisely, you can also find self-assessment tips that let you evaluate your playing habits to see if they are healthy. The effectiveness of responsible gaming tools is a whole other debate, but it helps to have the option.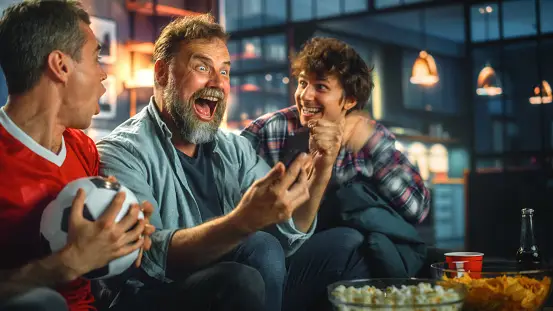 Harm prevention in online gambling is the responsibility of operators and players. While the DIA sets guidelines for how casinos should protect users, individuals must also be ready to play their part. As fun as iGaming can be, never overlook the risks it carries. Learn how to gamble responsibly, ensuring you enjoy your experience to the fullest without jeopardising your well-being. 
Published by HOLR Magazine.