Are you currently pondering out the window, wishing for a change of scenery from your desktop and the same view of the CN Tower? Has the travel bug bitten you and you can't seem to shake the urge to see the world?
A year ago, I felt the same way. In my mid-twenties, working an office job in PR didn't seem to quite satisfy everything I had thought my life would've been when I was in university. Out of curiosity, I explored my options. Growing up in suburban Vancouver, Toronto was the urban haven I had escaped to after high school. Where can I go that offered more than this Canadian cultural mecca? New York was the top of my list due to my obsession with living out a Sex And The City fantasy, but given the current political climate, could I trade out peaceful Canada to Donald Trump?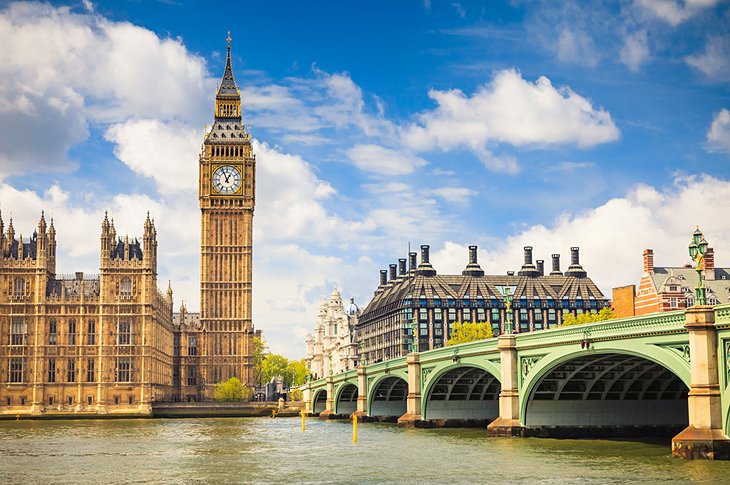 I chatted to some friends who had taken gap years or sabbaticals during their careers, but I wasn't willing to put my career on pause. Then, I came across the working holiday scheme, a residence and work permit provided from over 50+ countries across the world. The United Kingdom offers a 2-year Tier 5 Working Visa (https://www.gov.uk/tier-5-youth-mobility) for young adults aged 18-30 to work and live in the UK. The 2-year validity made it even more enticing for prospective employers to hire somebody who could stay and develop their careers within (and more time for you to convince them to offer you work sponsorship if you wanted to stay beyond that!).
On a whim, I moved across the pond to The Big Smoke, and I have not regretted it since. Here are some reasons why every Canadian should embark on a working holiday in the UK:
Exposure to global companies, headquarters
Over 100 of Europe's top 500 companies are headquartered in London. Whether you want to explore your career in financial, real estate, architecture, law, art, theatre, charity, or even bartending in a British pub, there is an abundance of industry options here. Even with Brexit looming over the economy of Britain, you will still see global opportunities here that won't be present in Canada.
Proximity to Europe
Torontonians have our usual Miami, Montreal or New York mini-trips, but imagine being able to whisk away to Amsterdam, Paris or Madrid for the weekend? In a matter of hours via train or plane, you could be sipping Aperol Spritzes on the Amalfi Coast. Low-cost options include Ryanair, easyjet, or Eurostar that could bring you from London for less than £80 return.
Transportation
Tired of the TTC delaying your commute or its early closure crimping your party style? London transport has one of the best networks in the entire world. Five Tube lines run 24-hour service on Fridays and Saturdays. Yes, London is massive, depending on where you choose to live, but there's always a bus that will get you where you need to go. No need to rush out before last call!
Things to do
London is a world-class city with plenty of cultural, arts and urban events. There is always a concert, new bar, or wild party happening all throughout the year. Brits also celebrate multicultural cuisine like no other – you'll find a mix of Indian curries, Mongolian momo, or Turkish koftas amongst a wide selection of fish and chips and Yorkshire puddings in the country's abundance of restaurants, markets and food trucks.
Missing home? Find yourself amongst large screens broadcasting NHL hockey games, and drinking your favourite Molson Canadian beer at the popular Maple Leaf Bar (https://www.coventgarden.london/pubs/maple-leaf-bar) in Covent Garden. Or visit the Canada Day celebrations in Trafalgar Square every year – attracting 100,000s to cheer on our glorious nation.
Overall, The UK is definitely one of the places that should be on your list to visit. Find out more at www.visitlondon.com
For more travel and culture, follow us @HOLRMagazine.