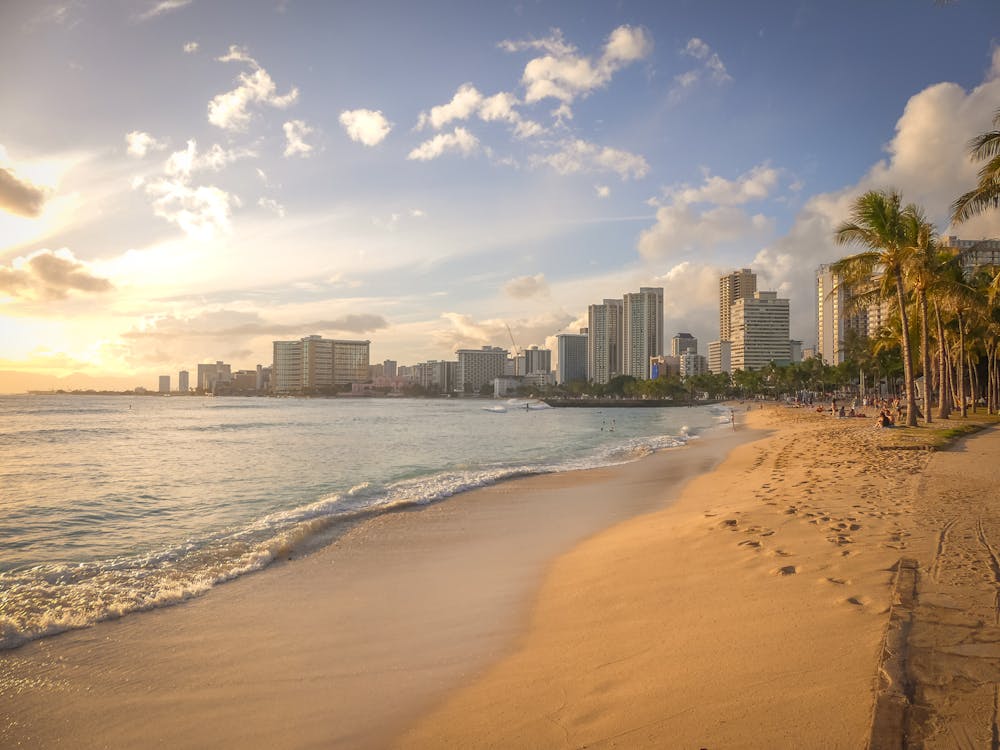 Hawaii is undeniably one of the most beautiful tourist destinations on Earth. Many visitors flock here every year, and many of them have already planned to return. The country boasts several beautiful beaches, but it's also a place full of many activities that can make your vacation worthwhile. You could stay here for a month and never get tired of what they can offer.
Moreover, if you wish to fully immerse yourself in Hawaii's culture, this would be a good time to try out activities other than swimming. To help you prepare for the trip, here are six activities you can do in Hawaii. 
Discover the Nā Pali Coast 
If you don't have the heart to swim the beach yet, you can consider cruising along one of the famous coasts in Hawaii, the Nā Pali Coast. The coast is part of one of Hawaii's islands, Kauai. 
It's a small island that presents several beautiful locations protected by the government as a state park, and of them is the Nā Pali Coast State Wilderness Park. "Nā Pali" literally means high cliffs, and people believe that the valley behind these tall coastal cliffs was where the earliest Hawaiian inhabitants lived. 
Unfortunately, there is no access road in this area of Kauai, and the only way you can witness the Nā Pali coast is by hiking through an 11-mile rough trail or by boat. Both options are good activities you can experience here. 
However, visitors can flock to popular activities, such as visiting the Na Pali coast, and you can miss your chance for the experience. If you wonder how to plan a trip to Hawaii and enjoy other activities, it's best to book for them in advance, even before flying to the state.
Watch the Whales 
Whales are the biggest mammal on Earth, and having to witness them during your stay in Hawaii is something you shouldn't miss. Being part of this magical-like experience in Hawaii would be one of the best things you can participate in, especially if you don't feel like swimming yet. 
The best time for whale watching begins in November and can last until May, between dawn and dusk, when they are most active. During this time, North Pacific Humpback Whales arrive in Hawaii for their annual migration to Hawaiian waters from Alaska. 
It's a natural event presented to you by Mother Nature, and missing it would be unfortunate. If you're planning to experience whale watching, then ensure to book a whale watching tour.
Experience the Nightlife on Maui
Maui is the second largest island in Hawaii, and aside from its beautiful beaches, it's also the best place to experience an adrenaline-pumping night. 
This town presents several activities and locations you can visit to extend your Hawaii experience through the night. If you're a huge fan of nightlife and wish to experience what Hawaii offers, here are a few activities and places in Maui you can look into:
Friday Town Parties.

The Maui County Office of Economic Development presents a free town party every "Aloha Friday" on Maui. The parties spread throughout different locations on the island. It's a family-fun event that you can experience with your loved ones as you celebrate Maui's art, music, culture, and community with other people.

Participate in Lu'au.

If you want to experience an authentic Hawaiian party, consider participating in Maui's luau. Luau is a Hawaiian party where a group of people gathers to celebrate an event. Most of these events take place in Maui at sunset, and to maximize your experience, don't forget to wear your lei and ferns!

Lahaina's Friday Night Art.

If you have a huge interest in arts or want to take a break from Aloha Friday, you can consider walking through Lahaina Town for its "Art Nights." You can stroll through this area that's filled with different art galleries and have a chance to meet with local and visiting artists. There will also be live painting and glass-blowing demonstrations that will take place right here.
Watch the Sunset on Mount Haleakala
Another activity you can enjoy on land is hiking through Mount Haleakala to witness yet another of Mother Nature's beautiful events, the sunset. Although you can watch the sunset by the beach, it would be a good chance to try new things and change your line of sight as the sun sets. 
Moreover, Haleakala is located in the Haleakala National Park on the island of Maui. Hiking through the mountain to stand on top of Haleakala isn't required so you can drive yourself to the summit. There's also an available parking lot near the area where you can take a short walk to get on top.
You can also watch the sunrise on Haleakala's summit, but it's such a popular activity that the location causes overcrowding. Thus, the governing body has organized a reservation system where you can book in advance for only 60 days.
Final Thoughts
Hawaii is one of the dream destinations of many people. With its rich culture and beautiful beaches, you're guaranteed a wonderful experience, but if you want more unforgettable experiences in this state, consider all the activities mentioned above! Just remember to book all your desired activities and places to reserve your slot. Without further ado, plan your dream Hawaii trip now.
Published by HOLR Magazine.