There is no denying the world would be the same without Art. Like someone said once, "Earth without art is just Eh! Of course it comes in many different forms – It can be expressed through music, dance, literature, design, architecture, or whatever way you want to express it.
However, one of the greatest art forms and most popular, especially while traveling is visual art – sculptures, paintings, and anything else you can see on a canvas. Art galleries are main attractions within tourism all over the world, as different parts of the world contain so many different works of art.
If you're looking to book your next trip, keep in mind some of the world's best art galleries that you need to visit if you love art.
1) The Museum of Modern Art (MOMA),  New York City 
New York is one of the world's most magical places – it's the city that never sleeps. It's full of endless opportunities, and full of iconic art! The Museum of Modern Art is located in Mahattan and contains some of the finest art in modern american history. It's one of the most influential and largest modern art museums in the world. Here, you can see some of the works by Frida Kahlo, Pablo Picasso, Roy Lichenstein, and Andy Warhol.
2) The Louvre, Paris 
The Louvre is undeniably the world's largest and most iconic art gallery in the romantic city of Paris. It's a deep realm full of French history, art, and culture. If you're looking for an attraction to visit in Paris and you love art, the Louvre won't disappoint. It's in the city's first district! Fun fact: In 2018, the Louvre was the world's most visited art museum.
3) Museum of Modern Art (MOMA), Paris
The Museum of Modern Art is another hotspot in Paris for art lovers. Located in downtown Paris, the space is nothing less than breathtaking. Its dedicated to contemporary and modern art of the 20th and 21st centuries.
4) Yayoi Kusama Museum, Tokyo Japan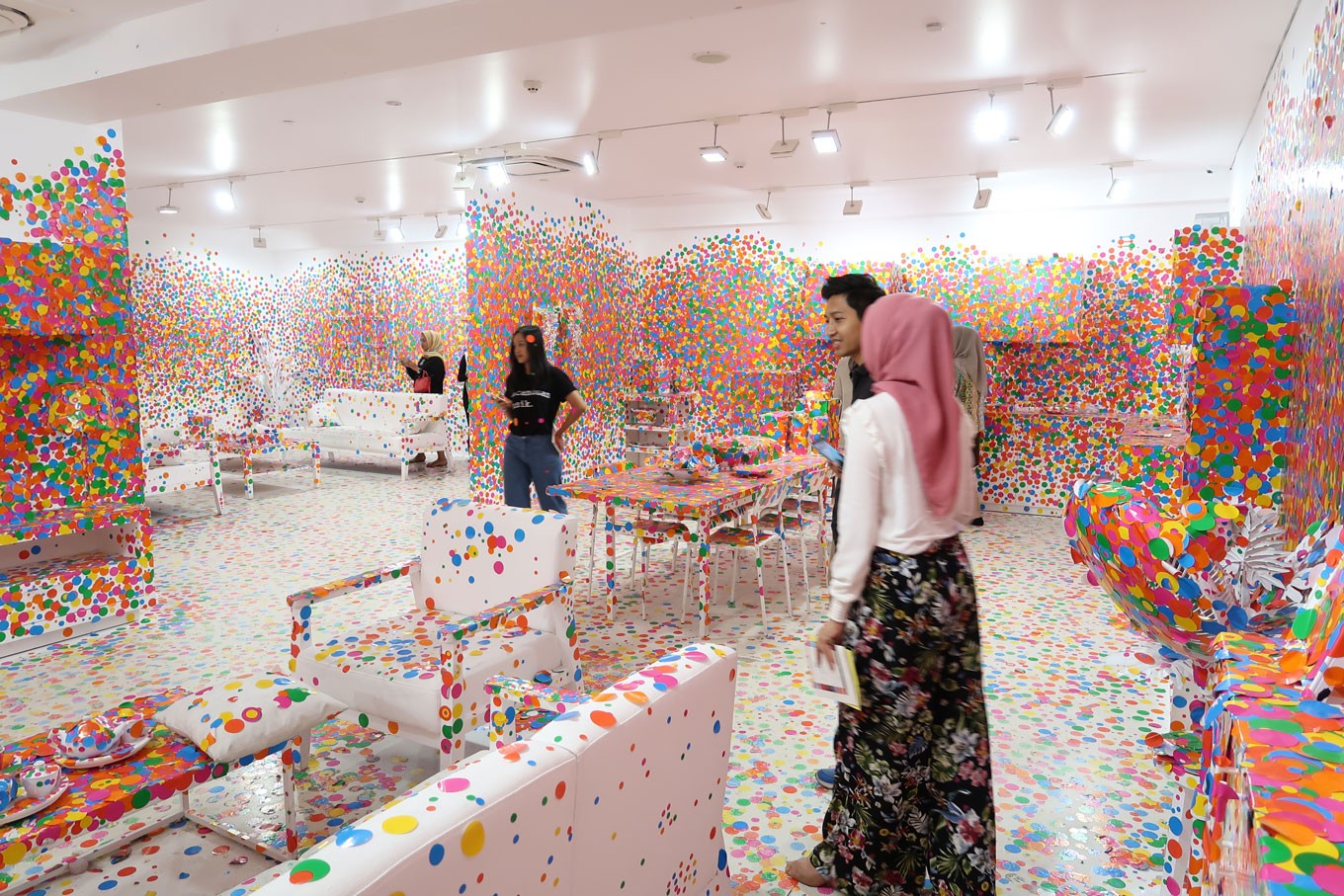 This popular art museum is located in the western suburbs of Japan, and is solely based around the works of Japanese artist Yayoi Kusama, hence the name. It holds five floors of contemporary art, and holds the famous infinity room installations.
5) Tate Modern UK
Located in the trendy city of London, UK, tate modern is another one of the largest museums of modern and contemporary art in the world. The good news is the museum is free entry! There's no general admission charge for their collection displays – but there is a charge if you're going to see one of the major temporary exhibitons going on.
For the latest in fashion, lifestyle, and culture — keep up with us @HOLRMagazine.