Their novels are not just compelling and poignant because of the elegance of the prose, but also because of the bravery that lies behind each story they choose to tell. Grab of a cup of tea, and enjoy.
In 1982 Alice Walker wrote a novel about a 14-year-old black girl who writes letters to God in order to deal with the physical abuse she endures at the hands of her stepfather. Three years later Margaret Atwood pictured a theocratic regime where women are stripped of every right and exploited as breeders. In 2010 Emma Donoghue found the courage to write a story inspired by the Fritzl case: a woman called Elisabeth Fritzl had been a prisoner of her own father, kept in the claustrophobic basement of the family home, sexually assaulted and abused for 24 years. Over the years, these female writers and many others have breached the boundaries of what can and cannot be said.
Margaret Atwood, The Handmaid's Tale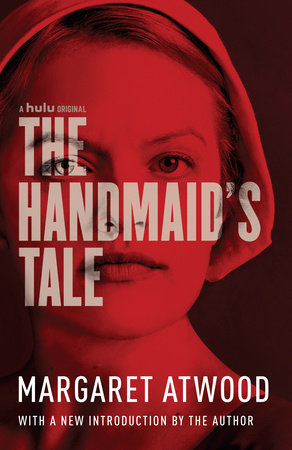 "We lived, as usual, by ignoring. […] Nothing changes instantaneously: in a gradually heating bathtub you'd be boiled to death before you knew it. There were stories in the newspapers, of course, corpses in ditches or the woods, bludgeoned to death or mutilated, interfered with as they used to say, but they were about other women, and the men who did such things were other men."
In the dystopian reality of The Handmaid's Tale, Offred narrates her life as a handmaid within the theocratic regime of Gilead. As a result of spreading sterility, Gilead assigns the few remaining fertile women to Commanders to whom they must give a child. The novel is filled with both explicit violence and unspoken suffering, all recounted through Offred's haunting voice. Through the continuous alternation between the Offred's past – which eerily recalls our own present world – and her present, the novel confronts us with past and present happenings throughout the world and raises difficult questions: what would it take to abolish liberal democracy in the U.S.? What would the consequences be? How can misogyny transform our world?
The Handmaid's Tale is now also a successful TV series by Hulu, winner of eight Emmy Awards and two Golden Globes.
Alice Walker, The Colour Purple
"You better not never tell nobody but God. It'd kill your mammy"
With The Color Purple Alice Walker has been the first African American woman to win the Pulitzer Prize for fiction. The novel is set in rural Georgia and tells the life and struggles of African American women in the deep South between the wars. Celie is a 14-year-old girl who knows nothing except poverty, segregation and abuse until she meets Shug Avery, a black woman who has found the courage to take charge of her own destiny and who slowly changes Celie's life.
This uncompromising novel is told in epistolary form, through the letters that Celie writes to God in search of comfort and strength. In 1985 Spielberg adapted it into a film starring Whoopi Goldberg and Oprah Winfrey.
Elena Ferrante, The Neapolitan Novels
"I did many things in my life without conviction; I always felt slightly detached from my own actions. Lila, on the other hand, had from a young age the characteristic of absolute determination."
The Italian writer Elena Ferrante has, in the past few years, become a global phenomenon. Her novels are an exploration of how women are shaped by their oppressive social contexts, and how they constantly try to rebel and respond to them. In the famous Neapolitan novels, the two brilliant protagonists, Lila and Elena, grow up with the resolution of differentiating themselves from the other people in their working-class neighbourhood on the outskirts of Naples, where inequality, nepotism and violence rule. Ferrante writes about emotions that are often hard to talk about, such as Elena's (the narrator) jealousy, shame, sorrow and disgust. Hers is a coming-of-age story and a tale of friendship that is both dramatic and hopeful.
The TV adaptation of the first novel of the series, My Brilliant Friend, will debut on HBO in the fall. To learn more about the first two episodes of the series, read my review here: https://www.holrmagazine.com/review-hbo-brings-to-life-ferrantes-international-phenomenon-my-brilliant-friend/
Emma Donoghue, Room
"Today I'm five. I was four last night going to sleep in Wardrobe, but when I wake up in Bed in the dark I'm changed to five, abracadabra. Before that I was three, then two, then one, then zero."
Inspired by the Fritzl case, Donoghue wrote Room from the point of view of a five-year-old boy who is being held captive in a 12-foot-square room together with his mother. Ma, as he calls her, has been in the room for the past seven years, since she was abducted at age 19. After being repeatedly raped, Ma has spent her last five years taking care of her child while trying to remain mentally stable. The book brings to the fore the horrors some people manage to endure to protect their loved ones, and the psychological consequences of long-term abuses.
The 2015 adaptation of this book, which granted Brie Larson an Oscar for her performance as "Ma", is as truthful and emotional as Donoghue's story.
Lorrie Moore, Self-Help
"My mother married a cold man. […] When he made love to her, he kept his eyes closed the whole time, turned his head away from her and afterward would give her a hard, angry gaze. She told me this before she died. She just stared off to one side at the drapes and told me."
Self-Help is a collection of short stories by Lorrie Moore that dives deep into extra-marital affairs, mother-daughter relationships and divorce. Moore writes with an intense and evocative simplicity, and her stories vibrate with emotional truth.
Often employing the point of view of "everyday" women, Moore manages to make us understand more not only about her characters but also about ourselves. The intricate networks of feelings that mark every relation in the stories emerge thanks to simple gestures, told through simple sentences, such as those that describe the moment the protagonist comes home one night and finds that the partner she plans to break up with has washed her blouses by hand: "[you] slip quietly under the covers; hold his sleeping hand. There is never anything conclusive."
 Jung Chang, Wild Swans
"At the age of fifteen my grandmother became the concubine of a warlord general, the police chief of a tenuous national government in China."
Wild Swans: Three Daughters of China is the striking tale of Chang's own family over three-quarters of a century of stormy change in China. The narrative starts with the story of Chang's maternal grandmother, who was a concubine to a warlord in the 1920s; then follows her mother's story, who became a Communist organizer in the 1940s and married a high functionary of the party; and finally Chang's own adventures during the Cultural revolution and her experiences as a "barefoot" doctor, a peasant and a steelworker before being the first person from the Republic of China to receive a doctorate from a British University.
Chang's choice of telling the story with a strong focus on three generations of women is effective not only in evoking the shifting times in the making of modern China but also in reflecting upon how each individual is a maker of his or her own destiny.
Crossed these off your list already? Here are some Added Suggestions: 
 Isabel Allende, The House of the Spirits
 The story of the Trueba family and the violent social and political changes of Chile in the post-colonial era.
 J. K. Rowling, The Casual Vacancy
The first adult novel by Rowling, this story is a study of provincial life that features drugs, sex and the very human relations between the large cast of characters.
 Zadie Smith, White Teeth
A novel that resists any categorisation, White Teeth tackles love, war, friendship and the coming back of the past.
Chimamanda Ngozi Adichie, Purple Hibiscus
The coming of age tale of a girl in Postcolonial Nigeria.
Madeleine Miller, The Song of Achilles
The love story between the hero Achilles and Patroclus in the age of heroes.
Sarah Dunant, The Birth of Venus
An historical portrait of the beauty and brutality of Renaissance Florence from the point of view of a 15-year-old girl who aspires to be a painter.
Angela Carter, The Bloody Chamber
A collection of tales about desire and sexuality that are inspired by – and yet not re-tellings of – traditional fairy stories.
Gillian Flynn, Gone Girl
Adapted into a successful film starring Ben Affleck and Rosamund Pike, this is the disturbing story of a woman's disappearance and the darkness that lies beneath her apparently perfect marriage.
Paula Hawkins, Girl on the Train
This psychological thriller turns an apparently flawed female protagonist into a woman who faces and fights the consequences of a past abuse.
For more on lifestyle, art, and culture – follow us @HOLRMagazine.