If you are looking for a place with culture, adventure, and urban vibes, then Hollywood, Florida, is the right place. This charming city is located between Fort Lauderdale and Miami in Broward County. The city was first established as a town by Joseph Young, and it has grown to be the 3rd largest municipality in Broward County, with a population of over 150,000.
Hollywood experienced significant growth between the 1950s and 1960s and has never looked back. It continues to spurt forward, thus attracting many people to the area. Let's dive into what makes Hollywood, Fl, an excellent place to live in.
Nonetheless, there is no need to worry; we can help you find Hollywood Florida homes for sale that best suit your price range. 
Why live in Hollywood, Florida
Situated between other large cities such as Miami, Hollywood has maintained its culture and small-town ambiance. It attracts people looking for a warm, safe, and beautiful place to call home. Hollywood is home to people of all races and ethnicities, and its culture supports a touch of every nationality, for example, Cuban, American, European, and Latin. 
Job market
Hollywood is a hub of business activities as it accommodates major commercial companies and is a spotlight for several parks, golf courses, and large white sandy beaches that are well known. These places enable the city to provide a good job market for its community. People can find work in their areas of expertise, such as healthcare, tourism, education, technology, or many other industries. 
Available housing
Housing is available for people looking to move to Hollywood, FL, and you will not fail to locate the right house that best suits your family's needs. Moreover, according to a recent study, Hollywood is one of the safest places to live in Florida. The statistics show that a person's chance of becoming a victim of any violent crime in this city is 1 in 282 people. Finding the right-sized house in the perfect location can be easy, but finding a reasonably priced house that suits all your needs is more complicated. 
Good weather
Hollywood is such a good place for outdoor enthusiasts. Its warm weather is experienced almost throughout the year, and the people here enjoy a climate that people living in much colder regions can only dream of. With all that good weather, people in this beautiful city can enjoy taking strolls or riding bikes along the coastline and the parks. 
The temperatures can rise slightly, especially during the summer, but a good time at the beach is worthwhile. The rainy season is expected between October and May, but it only lasts for a short time. The weather does not get that chilly, but it is always a good idea to pack warmer clothes and an umbrella during these months, just in case. 
A vibrant nightlife
Hollywood nightlife is always alive, and the community loves staying up till the wee hours of the night to enjoy good music and warm nights. The attractive, well-lit, and tree-lined streets create beautiful views for evening strolls with friends and family. Get to enjoy the cuisines of Hollywood in lively restaurants and dance the night away in Hollywood's vibrant bars. There is never a dull night in this place; people here always seem happy to be enjoying live music, delicious food, and good company somewhere. 
Places to visit  in Hollywood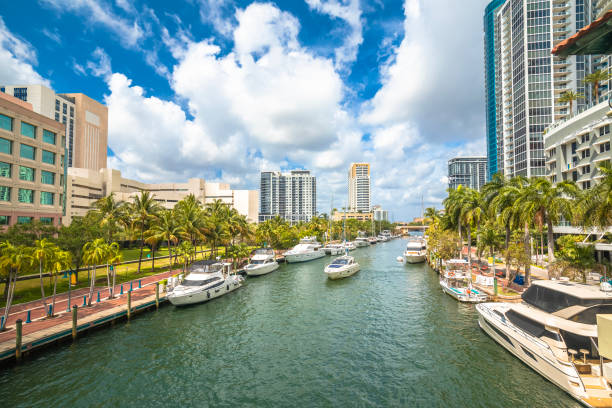 The Seminole Hard Rock Hotel
This hotel is shaped like a guitar and is one of the places most tourists visit. The hotel features a golf course, a spa, and unique boutiques where you can shop for all your essentials. There is also a lagoon with waterfalls, a beach area, and a massive water attraction where visitors can enjoy canoeing, paddleboarding, and many more activities. For a night out experience, the place offers live music from renowned musicians and live comedy from some of the most well-known acts in the industry, such as Christopher Titus. 
Yellow Green Farmers Market
This is the place to visit if you are looking for locally grown vegetables, fruits, honey, meat, or any other product in Hollywood. Located in a 10,000-square-foot area with over 300 booths, the Yellow Green Farmers Market is one of the largest markets in Florida, and it is a guarantee that you will find any type of product you need here. 
Hollywood Art and cultural center
This institution has profoundly grown into a massive facility that holds Hollywood's historical arts and cultural information. Since its inception in 1975, the art center has grown with each decade, and it now hosts contemporary performances by international and local artists. It also has a school of arts that provides Hollywood children with the best educational programs. If you love theater performances, the Art and Cultural Center is a great place to visit for your entertainment needs. 
Hollywood beach and parks
Hollywood's attraction comes from the many parks and beaches in the area. From the Topeekeegee Yugnee Park to the ArtsPark, Hollywood, Florida, features a variety of recreational centers that you can visit during your stay.  The parks have beautiful campgrounds, enough campgrounds, and picnic areas for families who would like to spend more time outside. The Hollywood Beach is also likable, as it offers a comfortable and peaceful vibe because it is not too crowded and provides room for sports such as beach volleyball or Frisbee. 
Published by HOLR Magazine.