In the world of travel, elegance should never be a road not taken. Mastering the art of travel-friendly fashion ensures that you stride through airports and stroll through streets with an effortless grace. This guide is your passport to a wardrobe that blends chic sophistication with pragmatic travel sensibilities, making sure that every journey is as stylish as the destination. Prepare to embark on a sartorial adventure where comfort meets class, and fashion becomes your most treasured travel companion.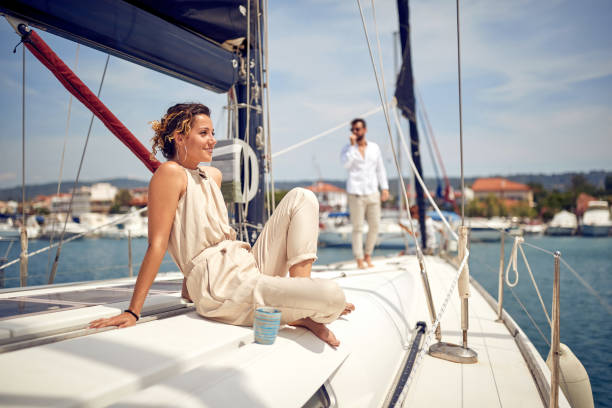 Defining Travel-Friendly Fashion
Travel-friendly fashion is about striking a perfect harmony between aesthetic appeal and practicality. It's a style that withstands the rigors of transit, adapts to diverse climates, and transitions smoothly from day to evening activities. This fashion philosophy embraces garments that are low-maintenance yet high in versatility, with a focus on wrinkle-resistant fabrics, neutral palettes, and transitional pieces. Ultimately, it's clothing that looks as good as it feels, no matter where your travels take you.
The Intersection of Comfort and Style
At the core of travel-friendly fashion lies the intersection of comfort and style, where ease and elegance coexist. The quest for this sartorial sweet spot leads to stretchable waistbands, breathable materials, and silhouettes that move with you. It's about choosing outfits that won't constrict during long flights yet exude sophistication at a Michelin-starred restaurant. The key is in selecting apparel that allows you to dive into the journey, embodying an effortless chic that serves both long-haul comfort and Insta-worthy style.
Versatility in Your Travel Wardrobe
Versatility is the cornerstone of a well-curated travel wardrobe. It's about investing in pieces that can perform double duty — a sleek blazer that pairs with jeans for a casual day or over a dress for evening elegance. Aim for a capsule wardrobe with items that can be seamlessly mixed and matched, offering a variety of looks from a minimal selection. This approach not only simplifies packing but also ensures you're prepared for any event, from spontaneous adventures to planned soirées, without ever sacrificing style.
Women Formal Wear On-the-Go
Navigating women's formal wear while traveling can be a breeze with the right pieces. Opt for wrinkle-resistant fabrics and sleek designs that can fold neatly into your luggage and emerge ready-to-wear. A versatile dress that can be quickly dressed up with a statement necklace or a tailored jacket is invaluable. For the on-the-go professional or the elegant explorer, these select items ensure you're prepared to step into any high-stakes meeting or upscale dining room with confidence and poise.
Packing Light, Looking Right
Packing light doesn't mean skimping on style. The art lies in choosing clothing that offers maximum impact with minimal bulk. Think lightweight layers that can be combined or stripped down as needed, and color palettes that intermix effortlessly. Opt for items that serve various purposes, like a scarf that doubles as a wrap for chilly evenings or a sarong for beachside lounging. By packing smart, you can traverse the globe with a suitcase as free-spirited and unburdened as you are.
Easy Breezy Travel Outfits
Easy breezy travel outfits are the essence of a carefree journey. Embrace pieces that bring out your personal style while offering comfort and ease of movement. A flowy maxi dress, for instance, combines elegance with comfort, perfect for perusing local markets or a sunset walk on the beach. Opt for clothes that can be layered, such as a chic tunic over leggings, adaptable for changing temperatures and settings. Such ensembles ensure you're stylishly equipped for any travel itinerary.
Navigating the Climate Challenge
Tackling varying climates with finesse means choosing travel fashion that can layer up or down as temperatures dictate. Materials that insulate in the cold yet breathe in the heat are your allies. Incorporating lightweight wool for cool evenings or moisture-wicking linens for the midday sun ensures you stay comfortable while exploring. Transitional apparel, like a convertible jacket or adjustable hemlines, provides the flexibility needed to adapt from brisk mornings to balmy afternoons, allowing you to weather the world in unwavering style.
Footwear that Goes the Distance
Footwear for travel is about finding that rare pair that goes the distance—literally and stylistically. Seek out shoes that promise comfort for endless exploration, like cushioned flats or supportive sandals, without compromising on elegance. A classic, neutral-colored sneaker can be just as at home on a cobblestone street as in a contemporary cafe. Remember, the ideal travel shoe is one that can walk you to landmarks and dance you through nights with equal grace and zero blisters.
Accessorize Wisely
Accessorizing wisely is the traveler's secret to a versatile wardrobe. Select pieces that are not just decorative but functional — a stylish sunhat that shields you from the heat, a scarf that adds flair or warmth as needed. Jewelry should be minimalistic yet impactful; a pair of hoop earrings or a sleek cuff can elevate any look. Choose accessories that pack a punch without weighing down your luggage, transforming the same outfit to suit any occasion.
Maintenance on the Move
Maintenance on the move is about staying stylish without the hassle. Opt for fabrics that resist creasing and stains, making it easy to keep your garments fresh. Quick-dry textiles are a boon, allowing for swift handwashing and air-drying. Portable steamers or wrinkle-release sprays can be lifesavers for a quick touch-up. Embrace the beauty of low-maintenance apparel, and spend less time fussing over your clothes and more time soaking in the wonders of your travels.
Conclusion
Mastering travel-friendly fashion elevates the journey, weaving effortless elegance into every step of your adventures. By prioritizing versatility, comfort, and style, you can traverse the globe with a wardrobe that's as ready for impromptu detours as it is for planned itineraries. With these tips, your travel attire will not only adapt to any setting but also reflect the sophistication and joy of your wanderlust spirit.
Published by HOLR Magazine.