Get Glowing
"This face palette has a little bit of shimmer to give you that coveted glow. Apply the bronze shade to the hollows of the face or to any areas you are looking to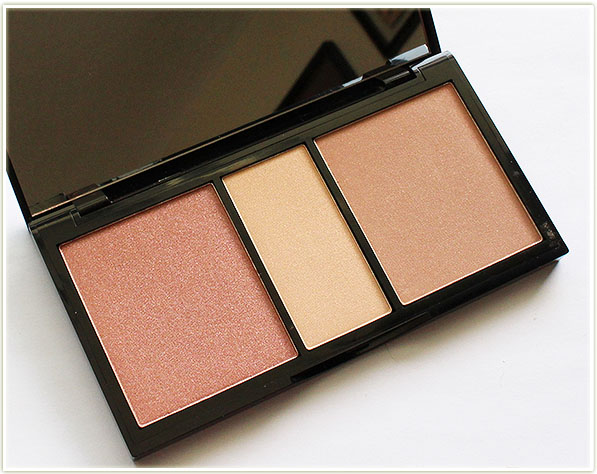 contour. Liven up the face by applying the blush shade to the apples of the cheek for a warm wash of colour. Use a fan brush to apply the highlighter in a half moon shape starting above the brow, and following down along the top of the cheekbone."
Lindsey Kerr, Cosmetic Coordinator
Quo Prismatic Face Palette in Moonwalk and Stardust (shown), $18 each
The Eyes Have It
For the Romantic
The light, airy shades of the Colourful Life palette are perfect for a romantic look. Use the pastels as a beautiful wash of colour over the lid and deepen the crease with a mid-tone shade. Apply the deep plum shade with a liner brush for soft definition at the lashes.
For the Naturalist
The Infinity palette is for you! It offers a great range of neutrals that can be applied lightly for a daytime look and easily intensified for the evening. Mix the white and pale yellow shades for a subtle highlight on the inner corner and the brow bone.
For the Daring
The bold blues of the Intergalactic palette is best for a daring woman. Start by blending a light shade in the crease with a blending brush. Each time you layer on a darker shade, use a slightly more tapered brush. The white shade can highlight the Cupid's bow.
Pierce Rees, Cosmetics Coordinator
Quo Prismatic Eye Palette in Colourful Life, Infinity and Intergalactic, $18 each
For more go to www.magzter.com/CA/HOLR-Entertainment/HOLR/Fashion/ to download a free digital copy or head over to your local retailers to pick up a copy of HOLR Magazine