Have you ever wondered if acquiring a more professional and impactful social media profile is possible? Well, yes, there is! Knowing what a bio is will help you stand out in the working world.
First impressions count, even virtually. That's why, today, a person's bio is one of the most crucial marketing materials. Whether on Twitter, LinkedIn, your online portfolio, or your employer's website, your bio is the first thing people will read to understand who you are and what you do. 
Therefore, if you already know how to make a CV, the next step to achieving your professional goals is knowing what a biography is, its characteristics, parts, and examples. Therefore, in the following lines, we will explain it to you. Another important nuance – biography is not the type of content where essay writing service can help, here you have to do everything yourself.
Shall we start? Let's go!
What is a biography?
Let's start by defining what a biography is. Surely, on more than one occasion, you have been looking for a piece of information that intrigues you about a particular character. 
For example: "What is Mark Zuckerberg's age?" or perhaps: "What year did Van Goh paint the starry night?". The answers to these types of questions can be found in the various parts of a biography. 
Thus, the biography is the narration of an individual's life story, which can be told in the first person or in the third person. 
This, of course, will depend on the purpose of the biography in question, the place of publication, and the intended audience. But we'll explain that later. For now, let's find out what factors are important in a biography. 
What is the function of a biography?
Suppose you're wondering what a biography is for. In that case, the answer is that it has historical importance, as it recounts the successes, failures, and quirks of the life of some relevant character.  
The biography serves as a testimony of a great (or common) life that crosses the barrier of time and allows us to understand, through personal stories, the way of thinking, seeing, and understanding an era.
You already know what a biography is and what its function is! 
What are the characteristics of a biography?
We already know what a biography is. Now let's see what the characteristics of a biography are:
Its origins date back to the ancient age; however, it has existed as we know it since the modern age.

The structure of the biography follows a chronological narrative thread. That is, the parts of a biography have an introduction, a development, and a conclusion.

The biography describes the character until the essential features of their personality are revealed.

It highlights places, dates, and characters related to the protagonist.
What type of text is a biography? The biography is a kind of a literary-historical sub-genre located in the "memoiristic" genre, which in turn, is assumed in the essay genre.
It can take a written format (books or articles) or graphic-visual (photographic exhibitions, documentaries, or films).
You already know what a biography is and its main characteristics! Definitely an extensive list, right?
How are biographies used?
We already know the different types of biographies. However, we want to help you understand this topic, so here are three examples of how biographies are used that we know you will find useful.
1. Professional biographies
Surely you were anxious to know a professional biography, so we will explain it to you. A professional biography can be used to establish professional connections or create new job opportunities. 
In this type of biography, you should showcase your skills, knowledge, and experiences to highlight your value proposition since knowing how to write a powerful professional profile will help you open many doors to success. 
Keep in mind that the structure of a professional biography includes personal details that reveal the main features of your personality beyond your professional quality.
2. Social Networking Biographies
Now, what is a social media biography? It is the business card that people or companies have in our social networks before the audience. 
This type of biography is probably used by all of us nowadays since social networks dominate every area of our lives, don't you think?
Unlike other types of biographies we have been analyzing, in this one, you have to report what you do in approximately 280 characters, so you have to be very cautious and specific with what you decide to write.
Having a digital brand and working on our personal branding is necessary since it makes no sense to lose our social networks without a purpose, especially to generate an employability strategy. 
So, get to work and put this type of biography into practice.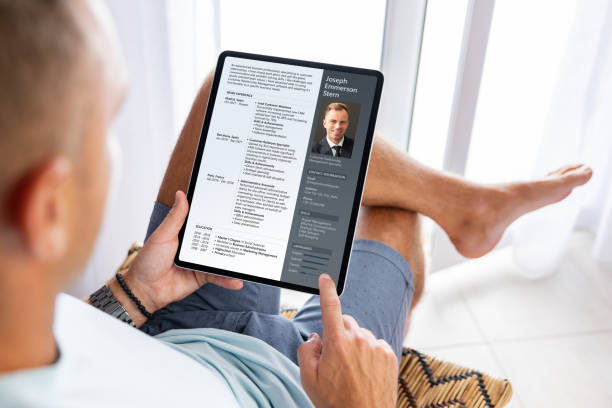 3. Book biographies
This type of biography, like documentary biographies, explores the life and contributions that a person of public interest had on society in a certain time and historical context.
To keep you entertained and explore this type of biography, we leave you the section of documentaries on Netflix; you can find biographies of characters such as Frida Kahlo, Elvis Presley, Maradona, and even Hitler. 
In addition, the GQ website presents a list of 6 autobiographies of iconic characters, which we should not stop reading, as they have a life worthy of a novel. 
Users strategically use their information to position themselves effectively on each platform. They make ingenious use of emojis to indicate to visitors the structure of the content or also to accompany certain information with a more visual aid. 
We have reached the end of our journey. Remember, what you highlight in your bio will affect how readers perceive you: as a job applicant, public speaker, author, entrepreneur, or whatever you do!
That's all, see you next time!