There are a number of ways to quickly lose weight. Most of them, however, will probably make you hungry and unhappy. If you have no iron willpower, hunger will cause you to give up rapidly on these plans.  
Guest Post By Kathy Meyer 
Meal plans such as cutting sugar, ketogenic diet, low-calorie diet and more can help you lose weight though if you don't take any supplement that can support you from all the inflammations, you'll feel when you're on a diet then you may not succeed.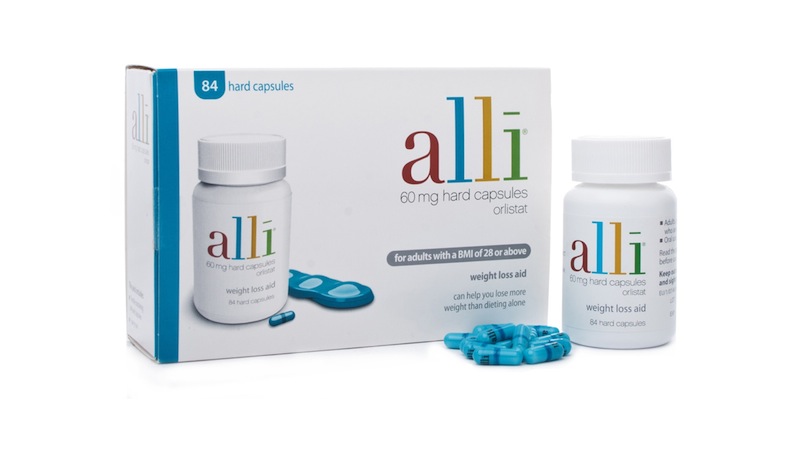 What is the Alli Pill?
Alli is a U.S.-approved over-the-counter (OTC) diet drug. It is the brand name for a drug called orlistat, perhaps better known by the name Xenical of its prescription version. In addition to a reduced-calorie, low-fat diet and exercise, Alli is FDA-approved for use in overweight adults. 
The diet pill isn't a simple fix to lose weight, but it can help some individuals lose more weight and enhance their health than modifications in lifestyle alone. Not all of these supplements will make you waste all of your money as you can reap the benefits of PharmaQuotes ' discounts. 
How Does It Work In Making You Lose Weight? 
Alli (orlistat) is an inhibitor of lipase. It operates by stopping the absorption of some of the fat in your food by your body. Before each meal, you take the medication, and it works to remove about 25 percent of the fat consumed in your intestines. Excess fat in your stool is removed from your body. But that doesn't imply that when you take Alli, you can indulge in fatty ingredients. 
The medication should only be used while eating a balanced diet that is low in calories and low in fat. That implies you're going to consume less than 30 percent of your daily calories from fat and restrict fat per meal to 15 grams. Alli includes 60 mg of orlistat, while Xenical contains 120 mg of the drug and your healthcare provider needs a prescription.
Efficacy Of Alli Pill
How much weight you can lose when taking Alli depends on a number of variables, including suggested modifications in lifestyle. You probably won't lose weight if you don't stick to the recommended diet. And if you don't regularly practice, any weight you lose may not remain off for good. The findings were mixed when scientists were studying weight loss with orlistat.
For instance, the medication helped 26 patients lose 5.6 percent of their complete body weight in three months in one research quoted by GlaxoSmithKline (the firm that manufactures Alli). However, scientists have been following over 100,000 orlistat users for three years in another published research. They discovered that although in the first few months, patients lost about 2 pounds a month, over the lengthy-term they did not retain important weight loss.
Side Effects Of Taking Alli Pill
Alli's most prevalent side effects require modifications in your bowel movements, according to the National Institutes of Health. They range from gas, loose or oily stool to cramps of the stomach, oily spotting on your underwear, and trouble controlling your bowel movements.
In reaction to eating a high-fat dinner, many Alli customers who complain about side effects experience them, but even with a cautious diet, some customers may have issues. Side effects usually subside after taking the pill for the first few weeks. Talk to your doctor if Alli's side effects persist beyond that stage.
Danger In Taking Alli Pill
Alli may be detrimental to your liver as well as side effects. In 2010, the FDA modified its orlistat product labeling criteria to include safety data on a few instances of serious liver injury associated with the weight-loss pill. See your doctor if you have pre-existing liver or jaundice, serious itching, or dark urine. 
As with all medicines, be careful to buy Alli from a reputable seller before taking a pill and scrutinize the package. Product tampering was recorded in 2014 and resulted in the diet pills being voluntarily recalled. Alli returned to the market with an updated package making it simpler to see if the bottle was opened.
Talk to your doctor if you're thinking about taking Alli for weight loss. If you have the following diagnoses such as pregnancy, cholestatic illness, malabsorption syndrome, anorexia nervosa, bulimia, diabetes, kidney stones, pancreatitis, gallbladder illness, and thyroid illness, you should not bring orlistat even though a prescription is not needed.  Your doctor is the best individual to determine if the item is secure for you and how to enhance your health by losing weight.
Weight loss isn't a simple thing to do, so you need to have the courage to succeed and a powerful goal. Remember that no matter how effective the dietary pill you take, it will become useless if you don't have the discipline. It is essential to understand everything about it from its impacts and particularly the side effects before taking any pill so that you will learn how to handle them.
A great resource on weight loss is the Ultimate Weight Loss Guide.
For the latest in fashion, lifestyle and culture — follow us @HOLRMagazine.