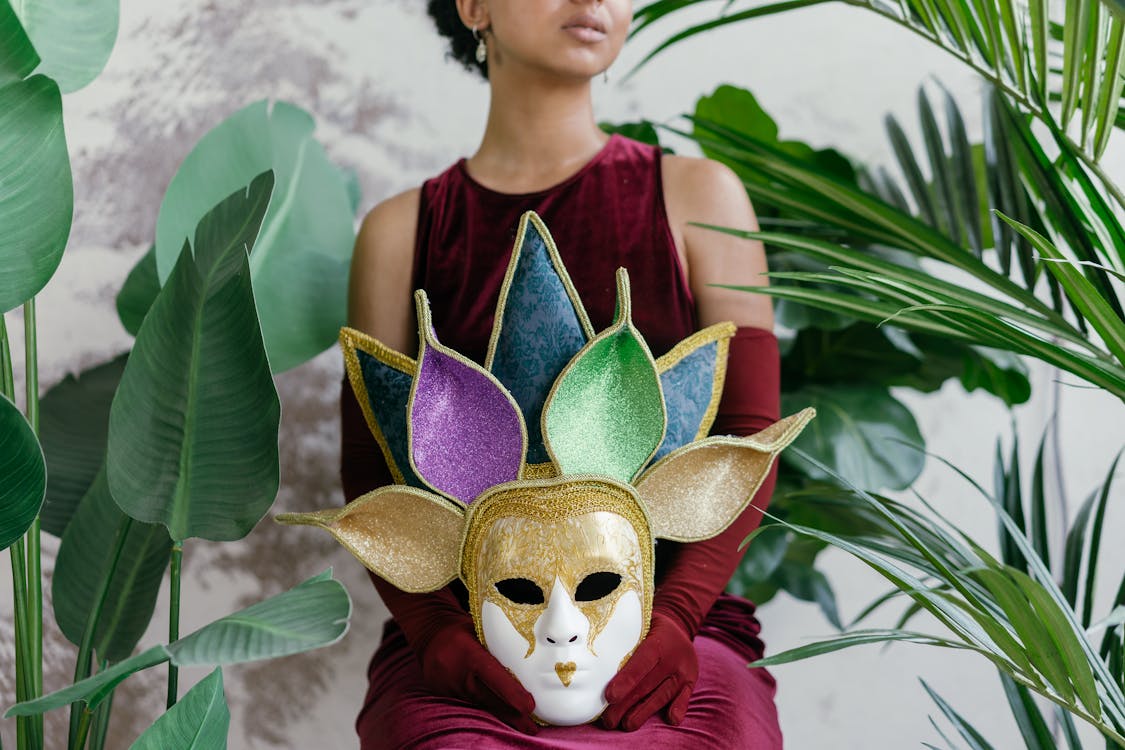 Themed weddings are increasingly common and offer you the opportunity to express yourself a little more freely than if you just stick to the traditional approach to celebrating a marriage.
For a fun and funky foundation, Mardi Gras is an event like no other. So what are the main elements of this historic festival that you need to tie into your own wedding plans?
Get the clothing right
Mardi Gras is typified by its own unique fashion sense, and the traditional colors of purple, green, and gold are steeped in tradition. That means you need to integrate them into the aesthetics of your big day in whatever way you can, so it's wise to start with the clothing.
Bride and groom alike can embrace the Mardi Gras spirit if what they're wearing is reflective of these colors. You could also consider bringing the bridesmaids and groomsmen in on the act with their own outfits.
Serve authentic food
The carnival celebration of Mardi Gras runs on great food, which means you can't afford to skip over this element when planning your own wedding.
It's best to work with suppliers and caterers that know all about authentic Cajun dishes that will wow your guests and keep them coming back for more. For example, choosing the best New Orleans catering will mean that you aren't having to rely on a non-expert's interpretation of what Mardi Gras grub should taste like.
Add accessories to the mix
You don't have to request that your guests go out of their way to adhere to the Mardi Gras vibe in terms of what they wear, and in fact giving them the freedom to choose from their own outfits rather than stepping outside of their comfort zone or spending more cash to attend is good for everyone.
You might already be stretching guests' budgets if they're having to travel to a destination wedding. So doing what you can to make it more affordable is a good move.
That said, you can bring them in on the action with your choice of accessories. The best example is snapping up Mardi Gras masks, which anyone can grab and wear at leisure. Masking up is also a useful way of removing inhibitions and helping people get into the swing of things, without resorting to plying them with alcohol from the word go!
Crowns are another suitable accessory to add to the list, and it doesn't just have to be the bridal party that wears them. As with the real Mardi Gras vibe, it's a case of making it a communal experience that elevates it above the ordinary.
Tap into the drinking culture of New Orleans
We mentioned that alcoholic drinks don't need to be the focal point of a Mardi Gras-inspired wedding. But the reality is that there are also some amazing New Orleans tipples to include in your day which will help make it even more entertaining and memorable.
A wonderful addition is traditional New Orleans cocktails, for example, and can be premade in large batches and served to guests in jugs placed on tables. Think daiquiri, sazerac, hurricane and milk punch, and you're on the right track.
Consider a themed cake
If you want to go all-in on this theme, then swapping out the expected white, tiered wedding cake in favor of a Cajun equivalent is one way to go about it. And with the costs of wedding cakes creeping up, it could be a way to make a saving as well.
The classing 'king cake' is served alongside many a Mardi Gras parade, and of course, features the aforementioned trio of colors that are associated with this event. You can always work with a baker to rework this basic recipe into a standout alternative that is a little more wedding-appropriate if you wish.
Think about the venue
Depending on where you live, your choice of venue might be limited, in which case it's more important to work out what's within your budget rather than worrying too much about whether or not it fits in with the Mardi Gras vibe.
However, if you do have a few options in the running, it's worth checking to see whether the space is naturally suited to a carnival atmosphere in terms of things like the architecture, internal dimensions, and décor, or whether you'll have to work a little harder to transform the venue to match what you're hoping to achieve.
Also be upfront with the venue's owners and managers regarding the theme, as this will let you gauge the extent to which they'll be able to accommodate it. The worst thing would be to book a venue, then find out later in the process that they are either unable or unwilling to work with you to get the end result you crave.
Make the right music choices
So much of the Mardi Gras experience comes down to the music that's played, and you don't want your themed wedding to fall at the last hurdle by having the band strike up or the DJ spin the decks and blast out completely unrelated songs for several hours.
Check your local area or search further afield for the kind of brass-rich lineups that will echo the soundtrack to the streets of New Orleans when the event is in full swing.
Be respectful
We live in times when people are more aware of how important it is to respect and recognize the cultural heritages of others. And so if you think that having a Mardi Gras-inspired wedding isn't really something that gels with your own background, don't forget that there are hundreds of other potential themes that you could adopt instead, and still have a blast on the big day.
Final thoughts
No wedding planning process is without its hiccups and holdups, so whatever theme you choose, it's essential to start your preparations as early as possible. That way you'll have plenty of time to iron out kinks without it being a last-minute, stress-filled rush.
Published by HOLR Magazine.