While Toronto may appear to have four seasons, our fair city realistically has two – too hot and too cold. Our true autumn is sporadic and lasts about a week – if that. Transitioning seasons can be trying in a city like ours, where one can experience all four seasons in the matter of a month, a week, sometimes even a single day. Dressing for both style and comfort needn't be an added stress factor. Here are a few tips to take you from summer, to autumn this year. 
Mix,  Match and Layer 
In a city like Toronto you never know when one season truly ends and the other begins. With temperatures ranging from single digits to sweltering heat within the span of a single week. If you're anything like me, you prefer to hold on to summer as long as possible. Instead of packing up your entire summer wardrobe at the sight of the first fallen leaf, keep some items out to transition slowly. As any true Torontonian will know, you haven't seen the last of one season, just because they next has begun. Mix your favourite summer dress with a pair of autumn booties. Layer crops, strapless tops, or camis over button downs and turtlenecks. Throw a trench over a mini skirt for a look that's practical, yet sexy. Pair a cashmere sweater with a pair of black leather shorts layered over opaque black tights – even pair them with your favourite pair of sandals as we saw recently on the Chanel runway, to hold on to the feeling of summer until the first snowflake falls. 
Warm Accessories 
Instead of fully committing to full autumn/winter outer wear, accessorize with warmer items. Oversized scarves can double as a shawl as the day begins to cool down. Wool hats – such as a floppy hat, beret, or baker boy hat are stylish and can keep you surprisingly warm between seasons – when it's still to warm for a jacket, but too cool to go out without any outerwear. Jackets can be suffocating, especially in those warm autumn months when you're never quite 
sure if you need to commit to one yet. Instead of an autumn jacket opt for a faux fur vest – which keeps you warm, yet unencumbered. 
Make the Most of It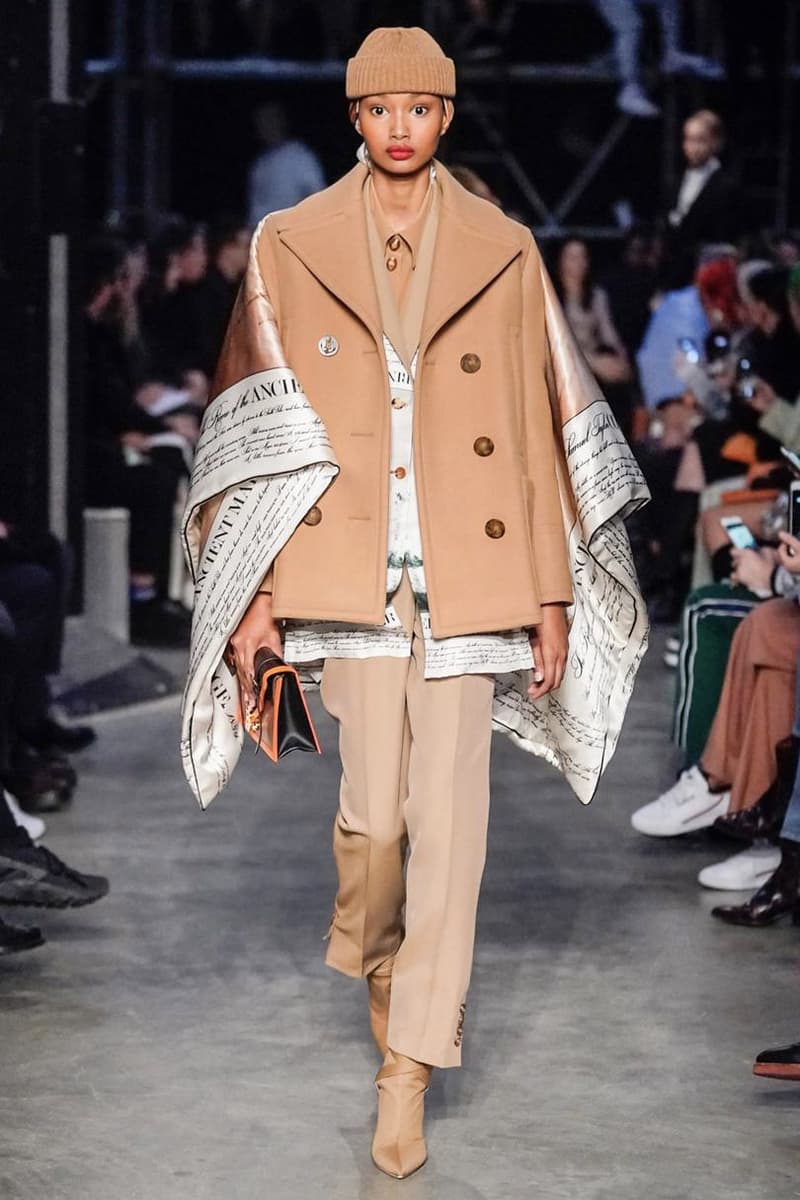 These transition periods can actually be super fun fashion-wise. I surmise that everyone has approximately 3 items of clothing in their closet which are suitable for about 5 whole days out of the entire year (liberal guestimate). You know the ones. The items too short, or thin for winter, but not breathable enough for humid summer. These are the days people! Make the most of those items which spend most of their life filling space in your closet. Wear your ankle grazing sheer dress which is too cold for winter, or the long sleeve dress too hot for summer. These autumn days are the Goldilocks of seasons.