There's nothing quite like having financial freedom: the ability to rely on passive income that continually grows your wealth while you find new ways to expand your repertoire and delve into new ventures. Real estate investing has proven, time and time again, to be one of the most solid ways to boost your net worth – and the BRRRR method makes it easier than ever to quickly build your portfolio with winning projects.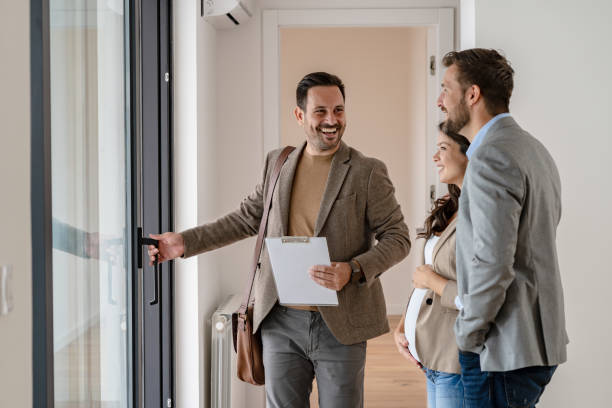 What is BRRRR strategy? What do you need to know before investing? We'll cover all this and more in today's article about how to create a streamlined process to prosper like never before.
BRRRR Is a Five-Step Strategy to Create an Investment Chain
Once you have a few properties under your belt and know how to find the perfect real estate, you need to be able to replicate the process, steadily raising your income as you gather rents from multiple properties. The BRRRR strategy is a way to continually buy and reinvest by leveraging the equity from one property to pay for another: it stands for Buy, Rehab, Rent, Refinance, and Repeat. 
Buy Promising Real Estate Using a Loan
The BRRRR method works best for those who are already familiar with real estate and have an eye for promising properties, as you'll need to have at least some technical or project management skills. Rather than buying perfect properties or new constructions, BRRRR is about purchasing distressed properties, such as those bought at auction or as is. Once you've identified a good opportunity, you'll buy it using a mortgage.
Rehabilitate the Property to Habitable Levels
Properties seized or foreclosed upon often require a bit of rehabilitation before they're ready to be rented; whether that is general disrepair, mold infestations, or even damage by previous occupants, you should expect to pour some money into your purchase before getting it to market. 
Whether you choose to undertake this work yourself or collaborate with a general contractor depends on your own comfort level with repairs and your background in construction. Though state law may not require it, you should insist on any electricity, plumbing, and roofing being done by a licensed professional who can ensure everything is up to code. Fixing any problems now will make sure that your investment remains trouble-free in the future, allowing you to focus on your next acquisitions.
Rent the Property to Tenants
Once you have the property looking beautiful again, it's time to find some tenants who will help generate the income necessary to pay your mortgage and build up capital to reinvest. 
Vet your tenants carefully and write compelling listings highlighting the home's value, such as a good location, being in a nice school district, and any amenities, such as a fenced backyard or new appliances. You should charge a rent that's at least 1.25 times higher than the mortgage, but that is in line with fair market prices in the area. Too high of a rent, and you may not be able to get tenants, but too low of a rent can mean you lose money. You can work with a realtor to find that sweet spot, or rely on calculators to identify what would be most advantageous. 
Refinance the Mortgage
This is perhaps the most difficult part of the process beyond finding a promising property: choosing when to pursue a cash-out refinance. This type of refinancing provides you with a lump sum from the home's equity, and you can generally get a lower interest rate to further reduce the costs of this investment. 
The property will be assessed to determine how much equity you've built up, then you'll take out a new mortgage that covers the balance of the remaining one. Any difference between these sums will be paid out to you, giving you cash in hand for your next investment.
Pay close attention to market interest rates; many companies will let you sign up for an alert telling you when interest rates have dropped and it's a good time to refinance your mortgage. 
Repeat
The purpose of the BRRRR method is to do it all over again! Once you have refinanced the mortgage, you can begin putting in bids for new properties with which you'll repeat the procedure. It's a good idea to stay abreast of developments in your market even before you're ready to refinance, as this will help you know of trends in the area and identify promising properties and neighborhoods. 
You can also get alerts for upcoming sales and auctions in the area so that you're ready to jump on the next good thing; many of these opportunities are advertised several months in advance, giving you plenty of time to get your refinance completed and be able to come in with a competitive offer.
If real estate is your passion and your portfolio is your life's work, the BRRRR method gives you a simple, highly replicable process that, with patience and practice, can help you build an investment empire to meet all your needs. 
Published on Holr Magazine.