Remember learning about the colour wheel in art class way back when? Complementary colours (opposite colours) have the ability to cancel one another out when combined. If you're thinking this is a random fact, it isn't. When it comes to colour correcting in makeup, knowledge of the colour wheel actually comes in handy!
We add concealer to our makeup routine because, besides brightening, there are things we'd like to conceal from the world – like that raging pimple or those deep, dark circles. Have you ever used a butt-load of concealer and then wonder why the redness from your pimple is still coming through or why your dark circles are still showing? Your concealer isn't all to blame; colour correcting is missing from your routine! Colour correcting before laying on foundation or concealer can make a big difference. What was once knowledge only to professional makeup artists is now becoming known to everyday makeup users. There are many colour correcting products on the market. I've narrowed down the best ones to try! 
Cover photo via Forever 21
But before we get to them, let's quickly go over colour correcting:
Green.

Green cancels out red. So whether it's acne, rosacea or a sunburn you're looking to hide, a green colour corrector will do the trick. 

Purple.

Purple combats dull, yellow skin. 

Yellow.

Yellow cancels out purple discolouration and brightens for those with medium to dark skin tones. 

Pink.

For paler skin tones, pink corrector is great for concealing dark circles, age/sun spots and brightening.

Peach.

For fair to medium skin tones, a peach corrector is great for concealing dark circles, hyperpigmentation and bruises.

Orange.

For medium to dark skin tones, an orange corrector is great for concealing dark circles, hyperpigmentation and bruises. 

Red.

For deeper skin tones, a red corrector is great for concealing dark circles. Red can also be used to cancel out green (e.g. tattoos). 
Make Up For Ever Step 1 Skin Equalizer Primer, $49.00 CAD
Applying face primer is great for achieving a smooth and even canvas before laying on foundation. Known for having a variety of primers, from hydrating to mattifying, Make Up For Ever also has colour correcting primers that address skin discolouration. If your skin is looking dull and lackluster, applying 'Radiant Primer Mauve' will bring it back to life; the purple colour will help neutralize your skin tone.  
Smashbox Photo Finish Reduce Redness Primer, $51.00 CAD
This face primer is a beloved classic. If you suffer from acne, rosacea or just have any sort of redness, you can apply this primer all over the face to reduce the redness and smooth out the skin's surface before applying foundation.  
Bobbi Brown Under Eye Corrector, $39.00 CAD
This one's a cult favourite. Wonderfully smooth and thick, this line of full-coverage correctors was made for the under eye area. Available in pink- and peach-based shades, the formula is long-wearing and waterproof.  
Becca Under Eye Brightening Corrector, $42.00 CAD
This under eye corrector comes in two shades that not only colour correct, but brightens. Available in 'Light to Medium' and 'Medium to Dark', this corrector is infused with light-reflecting illuminators that create a lifting effect. You can also place this product under your brow bones and in the inner corner of the eyes to highlight. 
Urban Decay Naked Skin Color Correcting Fluid, $38.00 CAD
This colour corrector is different – it's a lightweight, liquid corrector rather than cream. Nonetheless, it does the job by colour correcting and blurring imperfections. It's also packed with antioxidant-rich vitamins C and E. 'Green' is a favourite among many. 
Stila Correct & Perfect All-In-One Color Correcting Palette, $59.00 CAD
This is one convenient colour correcting palette – it has all the colours you need. It contains five buildable colour correcting creams (peach, pink, yellow, green and orange). It also contains two finishing powders (yellow and purple) that are meant to even out the skin tone, brighten and set.
NYX Color Correcting Palette, $14.00 CAD
This palette is great for beginners just getting into colour correcting. It comes at a nice price point too. Cream-based, it contains all the colours you'd need for colour correcting.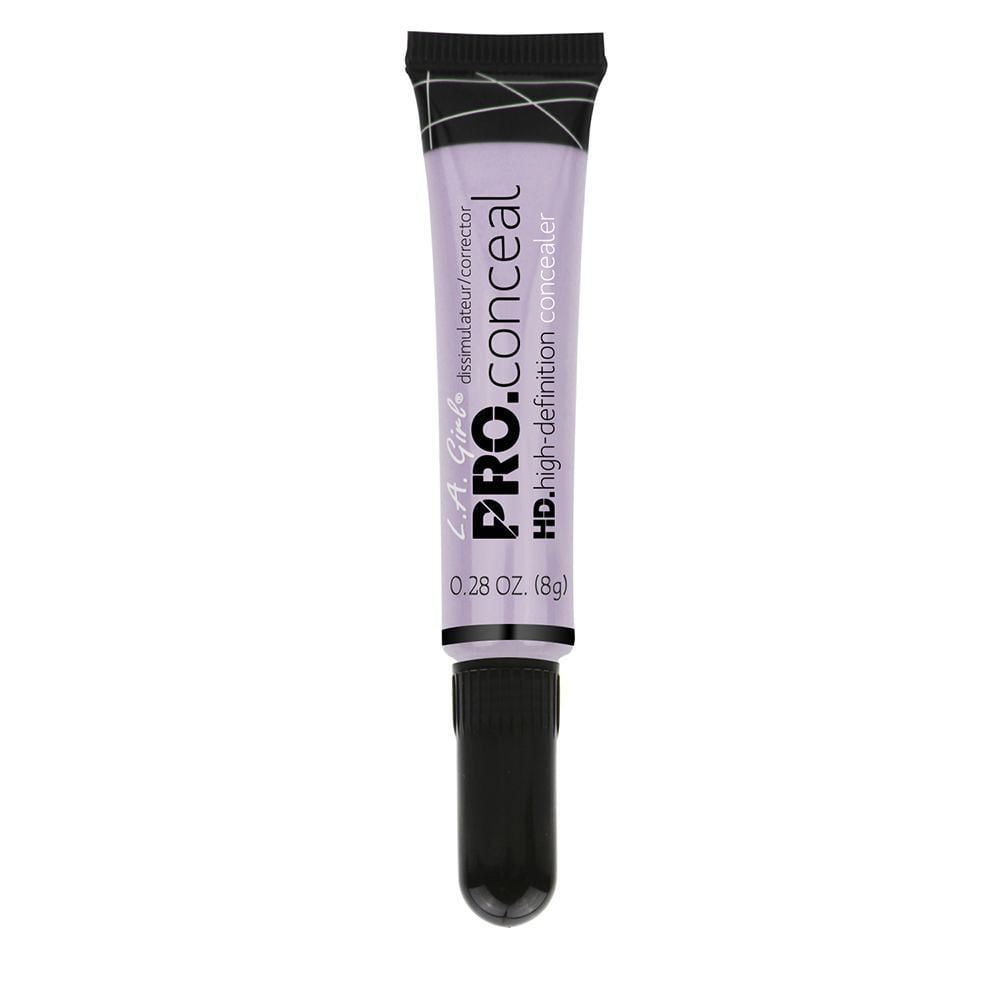 L.A. Girl HD Pro.Conceal, $5.97 CAD
You must have seen this concealer on Instagram or YouTube at some point. If you haven't, where have you been? This line of creamy concealers comes in a wide range of colours – perfect for concealing, highlighting and contouring on every skin. Besides that, it has colour correcting colours as well. They're crease-resistant and long-wearing, and at $5.97, how can you resist? Learn more about these colour correctors on L.A. Girl's official website. 
I hope you've learned a thing or two about colour correcting. If you haven't tried it, hopefully now you will! Elevate your concealer game with one of the products listed above. You'll notice a difference and wonder why you've gone so long without colour correcting. 
For more on fashion, beauty, grooming and lifestyle, follow us @HOLRMagazine.