Fall is the time for pumpkin spice lattes, pumpkin carving, or simply admiring the beauty of nature as the leaves change colour. For those who plan their costume a year in advance, Halloween is the most exciting time of year where anyone can be creative and get into the spirit. For all of those last minute shoppers out there who still want to celebrate, these are some costumes that are super easy to put together.
It's a beautiful day in the neighbourhood! This halloween, you can look re-enact the friendly television icon who's going to be played by Tom Hanks in the biopic that is going to hit the screens this November. All you need is a red sweater and tie, a white shirt, grey wig, and a smile to pull it off.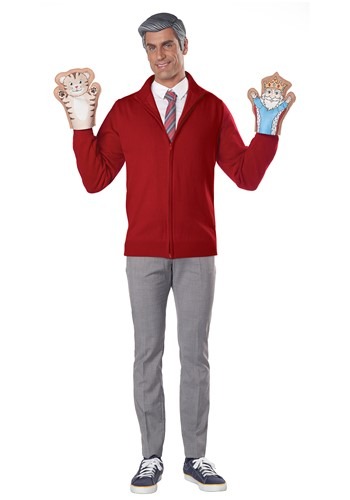 90's fashion trends have been around for a while now, and they are not going anywhere any time soon. Why not spice up your life this Halloween and dress up as a Spice Girl? Sporty and Posh are the most simple, unless you have a lot of pink or leopard print in your wardrobe!
This is super fun and hilarious! Print pictures of your fave male celebs and tape them to an open umbrella! What you wear is totally up to you. A trench coat, and rain boots does add a nice touch though!
An hommage to the sequel of "It," being a scary clown is trendy this year. All you really need is a clown mask, and the rest is up to you!
Calling all hipsters and plant lovers! This DIY costume is adorable and unique. To put it together all you need are plastic sheets, foam boards, glue, scissors and some construction paper. A little bit of arts and crafts and you are good to go! Follow a step by step guide here.
Channel your 50s self with an oldie, but goodie! This last minute idea is great for couples, flying solo, or dressing up as a group with your friends! Slick your hair back and get out your pink poodle skirts because grease is the word!
How fun! All you need are some balloons to do the trick. This cute costume will definitely make you stand out at a Halloween party. Purple balloons are best with some green felt for the hat and neck. Voila!
What are you going to be this Halloween? Keep up with us for more costume ideas on instagram @HOLRMagazine.