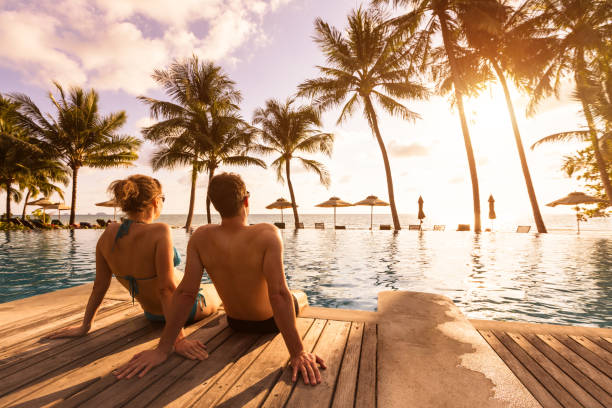 Enjoying a romantic vacation is the perfect way for couples to unwind and get away from it all. There are many romantic escape locations, so couples may find it challenging to decide. Learning about the different options helps with planning.
The Most Romantic Destinations in the World
There is no cookie-cutter approach when couples plan a romantic getaway. While planning can become stressful, it is also a lot of fun. A romantic getaway Alabama brings couples together by allowing them to spend quality time. The following are some of the top romantic getaway locations in the world. 
Deplar Farm in Iceland
Deplar Farm is a former farm-turned-hotel. Located on Northern Iceland's Troll Peninsula, this beautiful farm is a lovers' paradise. The farm accommodates up to 32 guests and offers an array of fun activities, including fly fishing, heli-skiing, and horseback riding. Couples will love spending time together in this beautiful area. 
Villa Igiea in Palermo, Italy
Those wanting to plan sophisticated and romantic trips should consider the Villa Igiea in Italy. Italy is one of the most romantic countries in the world. The resort is timeless and elegant, allowing couples to live a high life, if only for a short time. This gorgeous villa takes guests back to yesteryear. 
The Four Seasons Resort in Bora Bora
Whether the couple is planning a honeymoon or are exhausted parents, a romantic trip to Bora Bora is just what the doctor ordered. The crystal clear waters, bungalow suites, and gorgeous mountain views are enticing to couples who want to get away from it all and enjoy one another's company.  
Grand Hotel Tremezzo in Lake Como, Italy
Once again, we have another Italian destination. The owners have kept things in the family, running this hotel since 1910. The Grand Hotel Tremezzo is located on the shores of Lake Como. This hotel offers a formal affair for couples who are in love. 
Lion Sands Game Reserve in South Africa
Couples ready for exotic vacations will love visiting Lion Sands Game Reserve. On the banks of the Sabi River, this getaway vacation may not seem like the ideal romantic location, but many couples visit each year. Here, couples can stay in three unique treehouses. 
COMO Shambhala Estate in Bali
Couples who love beautiful views will find Bali one of the most romantic locations in the world. This five-star hotel offers 30 rooms, suites, and villas. The stand-alone villas have private pools and wellness treatment rooms. 
Marbella Club in Spain
The Marbella Club in Spain is almost like a beautiful village. This club is done in Moorish style. The painted tiles, gorgeous gardens, and bohemian beauty surround couples in romance. It is like stepping into another world with the one you love. 
Plan the Perfect Romantic Getaway
Planning the perfect getaway is tough. Ideally, couples should start the planning process as early as possible. Waiting until the last minute can spell disaster. 
There are many romantic locations in the world. Finding the right destination begins with discussing the options. Narrow them down to five, and then discuss the amenities, entertainment, and food. Now is an ideal time to start planning. Although the above locations are beautiful, there are plenty of options in the United States, including Alabama. Think outside of the box and plan the ultimate romantic vacation today. 
Published by HOLR Magazine.