Kendamil is one of the oldest baby formulas in town. It started as just an idea in 1962 Europe. The company realized the need for new mothers and started introducing new products to the baby's age. The Kendamil Stage 2 is a well-known formula for babies aged six months to twelve months.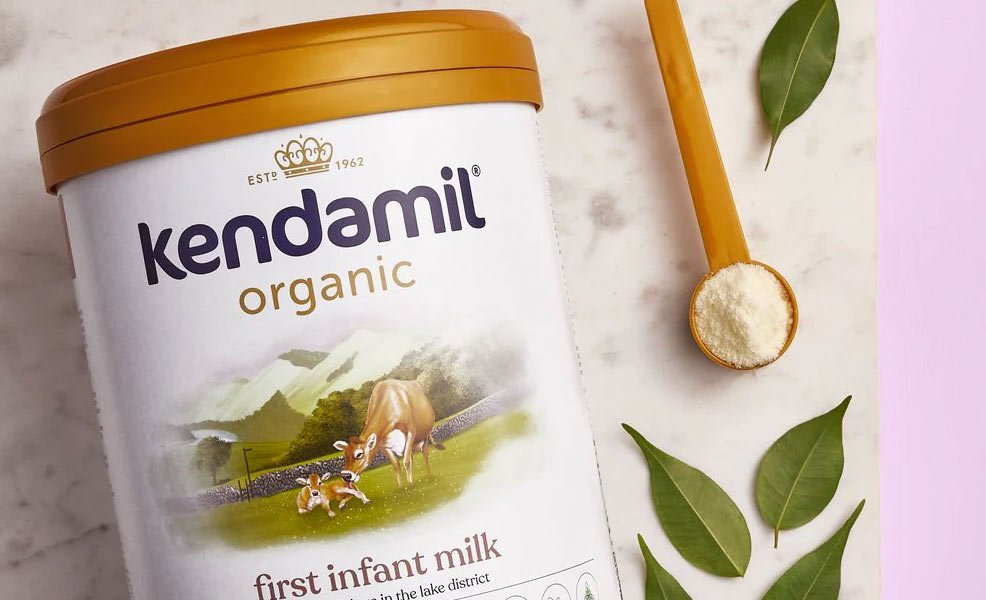 You must trust our recommended formula more after hearing this. The royal family put their trust in this formula for their precious heir. Prince William's son, Prince Louis Of Cambridge, was given this formula. He showed remarkable growth and development over the months. 
What Do Parents Have to Say?
Parents have been satisfied with Kendamil Stage 2 baby formula. They have left reviews that would make you want your own Kendamil Stage 2 tin. Keep reading to find out what our customers say about this product. 
One of the customers stated, "We love Kendamil organic, the only formula we have used for our son after doing loads of research. No awful smell like other brands, and he loves it. After showing my sister, she now uses Kendamil for her kids! Get away from the other brands and start using Kendamil organic!"
Another was super happy, saying, 'My daughter has always been breastfed, but now and again, I've been unwell and had to give formula. Sadly no matter what I used, she was always extremely unwell on every brand I tried. Now she is seven months, and we tried your brand almost a month ago (she is weaning off breastmilk and on to formula and food). All I can say is WOW. I am so over the moon with your product. She hasn't been unwell once, and she loves your milk that much she guzzles it like there is no tomorrow. I've never had a problem with her toilet habits like with every other brand. So, I'd like to thank you so much for making such a wonderful product and making my daughter so happy with her new milk!
A new mother of two stated, "Supplementing breast milk for our twins, we were worried they wouldn't like formula, but Kendamil is wonderful. We wouldn't feed them anything else, made from whole milk, organic, and the only vegetarian baby formula out there. Just wish they'd do a readymade version for on-the-go."
The study finally paid off. One of the customers wrote, "ONLY VEGETARIAN FORMULA IN THE UK!!!! – I did so much research, and this is the only formula that doesn't contain fish oil or other animal products. I have transitioned my little one from BF to bottle at ten months, and she loves this!"
No spit ups one desire, "Before my baby would drink any formula, we mixed it in with breast milk. She would take one sip and realize that something wasn't right the taste! With Kendamil, she will drink the breast milk and formula mixture. She doesn't spit it up or anything. It has been such a great help since my breast milk supply has begun to decrease."
Ending Note
Happy customers, happy company. These words of appreciation motivate us to keep improving ourselves and make products with zero side effects. Grab your baby formula tins and watch your baby grow into the best version of himself. You must not deprive your baby of this amazing opportunity. Grab Kendamil Stage 2 and make the most of your baby's early years. 
Published by HOLR Magazine.