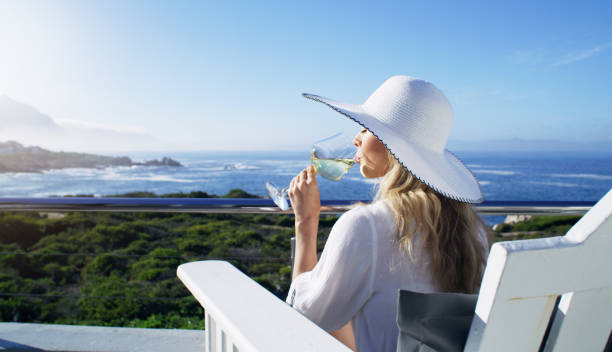 When it comes to luxury travel, several destinations stand out for their royal suites and casinos. While Las Vegas is often thought of as the go-to destination for a taste of luxurious gaming and accommodation, many other spots around the world offer similar experiences.
The demand for luxurious destinations
Luxury vacations are quickly gaining popularity among those seeking exceptional experiences. Whether it's a honeymoon or a family trip, more and more people are seeking out indulgent ocean resorts. High-end destinations like ocean villas, royal suites, and casinos are among the top options for these types of getaways.
Ocean villas provide breathtaking views of the ocean and come with a variety of amenities, from private pools to spas – and even butlers on call. Many ocean villas offer luxurious extras like outdoor fire pits, infinity pools, and Jacuzzis to ensure that guests have an unforgettable stay.
Royal suites, on the other hand, are a luxurious step up from ocean villas. They provide an even more exclusive experience, with added features like extravagant marble bathrooms and private balconies with stunning views of the sea. The attentive staff cater to all needs and some resorts also offer complimentary limousine services for guests staying in royal suites.
These stunning oceanfront properties offer access to swimming pools, high-end casinos and more. These elements often combine to create a truly memorable luxury vacation.
Some examples of properties in Canada
Canada offers several luxurious locations that feature ocean villas, royal suites, and casinos. Here are a few notable destinations:
Vancouver, British Columbia: Known for its stunning waterfront views and vibrant city life, Vancouver offers ocean villas and luxury accommodations along its coastline. Some hotels, such as the Fairmont Pacific Rim, boast opulent suites with breathtaking ocean views. Additionally, the city is home to several renowned casinos like Parq Vancouver, where visitors can indulge in a range of gaming experiences.

Victoria, British Columbia: Situated on Vancouver Island, Victoria is renowned for its charming coastal beauty and regal ambiance. The Fairmont Empress Hotel is a highlight, featuring exquisite royal suites and oceanfront villas overlooking the Inner Harbour. While not known for its casinos, Victoria offers a variety of entertainment options, including nearby gaming establishments like the View Royal Casino.

Halifax, Nova Scotia: With its rich maritime history and captivating waterfront, Halifax provides a unique blend of coastal charm and entertainment. The city offers oceanfront resorts and luxurious accommodations, such as the Prince George's Hotel, known for its elegant suites. Visitors can enjoy casino gaming at the Casino Nova Scotia, offering a range of table games, slot machines, and live entertainment.

Niagara Falls, Ontario: Famous for its iconic waterfalls, Niagara Falls is also home to world-class resorts and entertainment venues. The Fallsview Casino Resort stands tall with its luxurious accommodations and breathtaking views of the falls. Guests can indulge in opulent suites and villas while enjoying an array of casino games, live performances, and dining experiences.

Mont-Tremblant, Quebec: Nestled amid the Laurentian Mountains, Mont-Tremblant offers a picturesque setting with luxury accommodations and exciting entertainment options. The Casino de Mont-Tremblant provides an elegant atmosphere for gaming enthusiasts, while nearby resorts like Fairmont Tremblant offer exquisite suites and villas with mountain or lake views.

Montréal, Quebec: As a vibrant and culturally diverse city,

Montréal

offers a mix of historic charm and modern amenities. The Ritz-Carlton Montréal is renowned for its luxurious suites and impeccable service. In the city, visitors can enjoy several casinos, including the Casino de Montréal, which is the largest casino in Canada, offering a wide range of gaming options and entertainment.
These locations in Canada offer a blend of coastal beauty, upscale accommodations, and exciting casino experiences. Whether you seek ocean villas, royal suites, or thrilling gaming opportunities, these destinations provide a perfect mix of luxury and entertainment for a memorable stay.
A summary – ocean villas, royal suites, and casinos – luxury destination experiences
For those seeking a luxury destination experience, ocean villas, royal suites, and casinos provide the perfect blend of amenities for a remarkable stay. Resorts across Canada offer stunning beachfront properties with breathtaking views, luxurious accommodations, and exciting gaming venues.
From Vancouver or Mont-Tremblant to Niagara Falls and more, each location delivers its unique atmosphere, ensuring that every traveler seeking the best in luxury and entertainment, ocean villas, royal suites and casinos is adequately catered for.
Whether you choose to stay at a beachfront resort or a more cosmopolitan destination, these locations will provide a truly memorable experience.
Published by HOLR Magazine.