The world is full of breathtaking destinations, and if you missed your opportunity to bask in the wonderful warmth of summer, 2024 is your chance to visit the most sought-after summer vacation spots to make up for it. While iconic landmarks and bustling cities have their allure, the allure of peaceful vacation spots cannot be denied.
In this blog, we'll explore some of the top summer destinations for 2024. Alongside these stunning locales, we'll also delve into how the right travel insurance can enhance your peace of mind, making your vacation both memorable and worry-free. 
Whether you're an adventurer, a relaxation seeker, or someone in between, these vacation spots promise experiences that will linger in your memories.
Destinations to suit every traveller
The world has a wide range of experiences to offer, from tropical beaches to mountainous terrains. It's essential to consider the travel requirements of each destination as you plan your summer adventures.
Fortunately, travel insurance providers such as Allianz Travel offer customised packages to meet a variety of travel needs, ensuring that you're covered no matter where your journey takes you.
Now, let's look at some of the best summer vacation spots for 2024!
Lake exploration in Croatia
Croatia, with its pristine landscapes and glistening waters, is a naturalist's paradise. Explore the splendour of Plitvice Lakes National Park, which is easily accessible from Zadar or Split. This park is well-known for its series of gleaming lakes linked by waterfalls. Consider visiting Lake Vrana on Cres Island, Croatia's largest freshwater reservoir, which is teeming with diverse birdlife. Lake Jelenje near Rijeka offers a peaceful retreat amidst verdant surroundings for a peaceful escape.
Adventures on the Greek Islands
Greece, with its azure waters and golden beaches, entices visitors to spend their vacations in the sun. Set out on an island-hopping adventure to discover the magic of each island. Begin in historic Athens before sailing to the Cyclades. Witness the breathtaking sunsets of Santorini, party the night away in Mykonos, and relax in Naxos. Crete's ancient wonders can be explored by history buffs, while Rhodes has a mediaeval charm. The Melissani Cave in Kefalonia is a must-see for nature lovers.
South African safari excursions
South Africa promises to provide an exciting wildlife adventure. The iconic Big Five and countless other species can be found in Kruger National Park, one of Africa's vast reserves. Experience the thrill of spotting nocturnal creatures on a night safari, or opt for a more exclusive experience at private reserves such as Lion Sands or Sabi Sands. During the breeding season, Hermanus Bay near Cape Town is a popular spot for whale watching beyond the savannah.
Exploring Japanese customs
Japan, with its blend of ancient traditions and modernity, has a diverse cultural tapestry. Participate in traditional tea ceremonies, which are a testament to Japan's deeply ingrained customs. Explore the numerous temples and shrines, each telling a story of history and spirituality. Engage in traditional arts such as ikebana (flower arrangement) or calligraphy. Of course, from bustling street stalls to upscale dining establishments, savour the diverse flavours of Japanese cuisine.
Historical wonders of Peru
Peru, the Inca civilization's cradle, is rich in historical wonders. Machu Picchu, perched atop the Andes, is a testament to Inca ingenuity. Cusco, the Inca Empire's former capital, is dotted with historical landmarks such as the bustling Plaza de Armas, the vibrant San Pedro Market, and the sacred Qorikancha Temple.
Thailand's beaches are the epitome of tropical paradise. Phuket, with its pristine beaches and turquoise waters, is a popular destination for water sports. The tranquil Kata Noi Beach awaits a more secluded experience. Thailand's islands, such as Koh Samui, offer luxurious beachfront accommodations that guarantee relaxation with a touch of elegance.
Secure your travels with insurance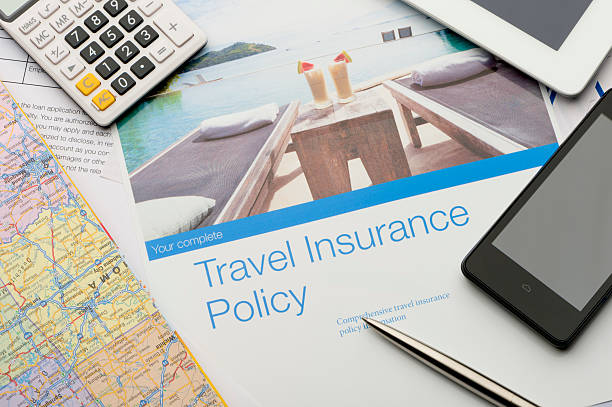 Embarking on a summer adventure is thrilling, but it's vital to ensure your travels are safeguarded. Allianz Travel is here to provide comprehensive travel insurance packages that cater to various needs, ensuring your vacation remains hassle-free.
Here are some of our travel insurance packages tailored for your summer adventures:
Please note any claims eligibility is subject to the terms and conditions of the travel insurance product you are purchasing. The reasons stated in this article are indicative and not binding. It is highly recommended to read our terms and conditions to see the exclusions, limits and conditions of our products. You can see all of the steps regarding making claims in the Allianz Travel Terms & Conditions.
Our single-trip insurance packages are designed for people who travel once a year. They offer more benefits than required for a Schengen visa and have worldwide coverage. The coverage includes:
Emergency Medical Expenses 

Emergency Medical Evacuation 

Dental Expenses 

Loss of Travel Documents 

Hospital funds 

Personal accident



Allianz Travel created this travel insurance product for frequent flyers as it is a convenient and more cost-effective way to travel any time of the year. Our Annual multi-trip product covers trips below 92 days within a year. The coverage includes the following: 
Emergency Medical Expenses 

Emergency Medical Evacuation 

Dental Expenses 

Loss of Travel Documents 

Hospital funds 

Personal accident 
About Allianz Travel
Before setting off on your summer adventure, ensure you're covered with Allianz Travel. With over 30 years of experience in the industry, we understand the nuances of travel insurance. Whether you're exploring a new city or relaxing on a beach, trust us to provide comprehensive coverage for your journey.
Published by HOLR Magazine.