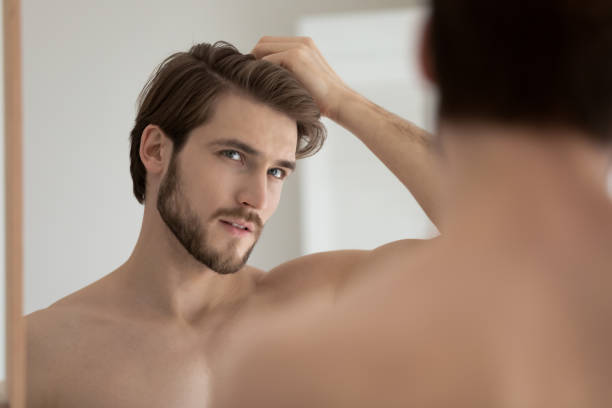 Men's haircut trends are constantly evolving to keep up with the latest styles and provide options for every hair type and texture. Whether you have straight, wavy, curly, or coily hair, there are many cool modern cuts that can work for you. Here is an overview of some of the most popular hairstyles for men right now.
The Undercut 
One of the most popular short men's cuts is the undercut, which is characterized by longer hair on top with shaved or faded sides and back. This style works well with straight, wavy, and curly hair as the length on top can be styled in various ways while the sides stay neat and tidy. Guys with curly hair can rock a curly undercut by letting their curls flow on top. For straight hair, an undercut with a side part and comb over is a fashionable option.
The Fade
Fades continue being a go-to cut for men as they are flattering, versatile, and trendy. A fade involves a gradual shortening of the hair down the sides and back with a distinctive transition line. Pairing a fade with an undercut offers additional styling freedom. From low to high and tapered to drop fades, this cut works for straight, curly, wavy, and coily hair types when combined with the right long hairstyle on top. 
The Pompadour
The pompadour has made a huge comeback as a men's style, ideal for medium to long hair on top. Hair is swept up and backwards off the face into a quiff at the front. A modern pompadour looks great on men with straight, thick hair but can also be tailored to work with wavy or curly hair using the right styling products.
The Quiff
Quiffs are a shortened version of the pompadour with the front part being the key focus. Hair is brushed forward, then swept up and back off the face into a small quiff. This style works best for men with straight or wavy hair of medium length. Use a quality pomade or wax to achieve the perfect textured finish.
The Textured Crop
For men with shorter hair, a textured crop is an excellent way to style your hair into a trendy, messy look. These cuts work by trimming hair very short on the sides and longer on top to allow texture and volume. Style with a matte product by brushing the fringes forward. Textured crops pair well with straight, wavy, or curly hair.
The Curly Crop
Guys with naturally curly hair can embrace their curls with a curly crop. Hair is cut shorter at the sides and back and left longer at the top to promote the curls to spring up. Use a curl defining cream and some sea salt spray for extra texture and definition. Let your curls flow or style them into tight spirals and you'll turn heads. If this sounds like the cut for you, visit a popular and growing men's barber shop chain and embrace your new look.
The Buzz Cut 
Buzz cuts are always in style and look great on men with short hair. Opting for a buzz cut means trimming your hair very short all over using clippers. Often the sides and back are taken down to the skin for an edgy look. Buzz cuts work best for straight or wavy hair and require virtually zero styling.
The Crew Cut
A longer version of the buzz cut, crew cuts allow for more length on top while keeping the sides and back neat and trimmed. This classic cut works well with straight, thick hair and looks great styled with a side part. Use a bit of pomade to control frizz and achieve a clean finish.
No matter your hair type, there are stylish modern men's cuts to try. Talk to your barber about your hair texture and face shape to find your perfect look. The right cut can take your style to the next level.
Published by HOLR Magazine.