Replacement windows play a significant role in the transformation of your home. Some people assume that replacing their windows is pretty straightforward, but on the contrary, the process requires some level of preciseness and attention to detail.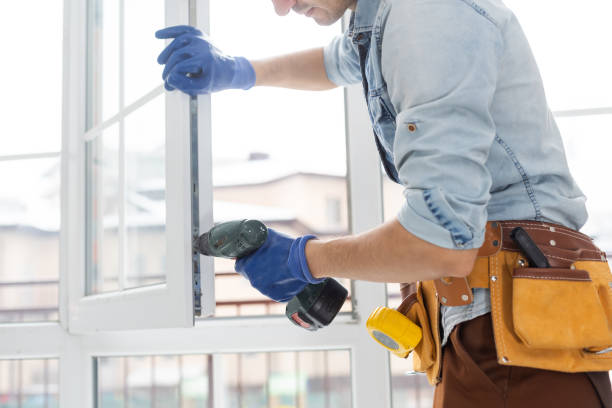 Effecting the windows replacement process starts with the company you choose to work with. With so many companies available in that niche, it may take some work to know how to distinguish them. However, with the right guide, the process is easy. Below are tips on how to get the best window replacement company that may help you with the process.
1. Evaluate The Products They Offer
The products offer say a lot about the company. For a company that offers poor-quality products, their services and everything about the company are the same poor quality.
Keenly evaluate the products they offer and ensure they have a good reputation. A good company should be widely known for providing quality windows. Homeowners spread the word quickly, and if you have never heard anything about windows from a particular company, then it should be a point of concern.
When evaluating the products a company offers, take time also to consider their versatility. A good company should offer different materials, window types, and pricing. This is an indication that the company understands the needs of different needs and is willing to consider each unique need.
When checking on the products for window replacement, consider the different characteristics of each window. Check out that the windows have suitable features to suit not only functionality but also the style of your home.
2. Certification
Certification is essential in determining whether you work with a legit company or scammers. Certification proves that the local authorities approve the company providing goods and services in that line. 
Certification assures you that the company has met the requirements to sell you windows or offer the services. This is important to have confidence in the project and the replacement windows cost.
Working with an uncertified company is not a risk you should not take because if any mistakes or accidents happen, you are responsible for compensating for the damage.
3. Warranties
It is best to work with a company that offers warranties. Warranties are helpful in case of problems with the windows. They guarantee you will be compensated if the windows develop issues within a certain period.
Select a company that offers a warranty on their windows so that you won't have to worry about compensating for any damages using your money. Companies that offer warranties are considered more careful with their windows and services because they don't want to incur any extra charges on compensation.
Warranties guarantee that you get good services and that chances of damage are minimal for at least a certain amount of time, so your investment is protected.
4. Review Customer Testimonials
Most companies have testimonials on their websites, but more is needed than interacting with real customers who have previously worked with the company. 
Get to read as many reviews as possible because at least one out of every ten reviews is honest. Seek recommendations from people who have worked with the company, as this will give a more honest and straightforward opinion. 
The testimonials will help you decide whether you can handle the company's pattern in providing their services. Remember that people may have one thing they do not like, but what matters is ensuring that the advantages overdo the limitations.
Remember to enquire about how the company handles client issues and concerns. This way, you will clearly understand how things may turn out in case of inconvenience.
5. Evaluate Their Process For Windows Replacement
You should be sure that the company will provide smooth replacement services that match building requirements made by the local authorities. 
Evaluate how the company goes about everything, including communication, scheduling, and requirements, to run the installation process smoothly.
Most companies find it essential to explain the entire process to their customers before they get started. This helps the homeowners understand what to expect from the process and carry out the necessary preparations. 
If a company does not take time to explain the process, you should take it as a red flag unless there is an apparent reason behind it.
Published by HOLR Magazine.