Paul Pelosi, the husband of Democratic congresswoman and former House speaker Nancy Pelosi, was brutally attacked with a hammer in October of last year, as seen on police body camera video released on Friday afternoon.
After a California court declared the district attorney's office had to make the materials public, the San Francisco Superior Court on Friday released video and audio captured during the assault on Paul Pelosi last year.
In the Video, the door is opened by Paul Pelosi, who is then seen fighting with an intruder over a hammer. Police order the suspect to drop the hammer, but he manages to pick it up and strike Pelosi in the head just off camera. As the police rush in to make the arrest, they discover Pelosi on the ground unconscious.
The information was made public as a result of a coalition of news organizations, requesting access to the evidence presented by the prosecution in open court last month. The San Francisco District Attorney's Office has turned down requests from journalists to view the exhibits. A state court judge decided that the footage shouldn't be kept a secret.
DePape's attorneys argued that making the audio and video public would "irreparably damage" his right to a fair trial. About a long list of state and federal offenses, including assault and attempted murder, DePape has entered a not-guilty plea.
According to court filings, Pelosi was brutally struck with a hammer in October at the couple's house by a man assailant who was looking for the former House speaker. This incident ultimately led Nancy Pelosi to decide to step down from House Democratic leadership.
Court records state, DePape allegedly woke Paul Pelosi at around 2:30 a.m. while carrying a large hammer and several white zip ties and asked, "Where's Nancy? Where's Nancy? Based on the documents, he then deterred Paul Pelosi from using the elevator and threatened to tie him up. He afterward reportedly heard DePape say, "I can take you out."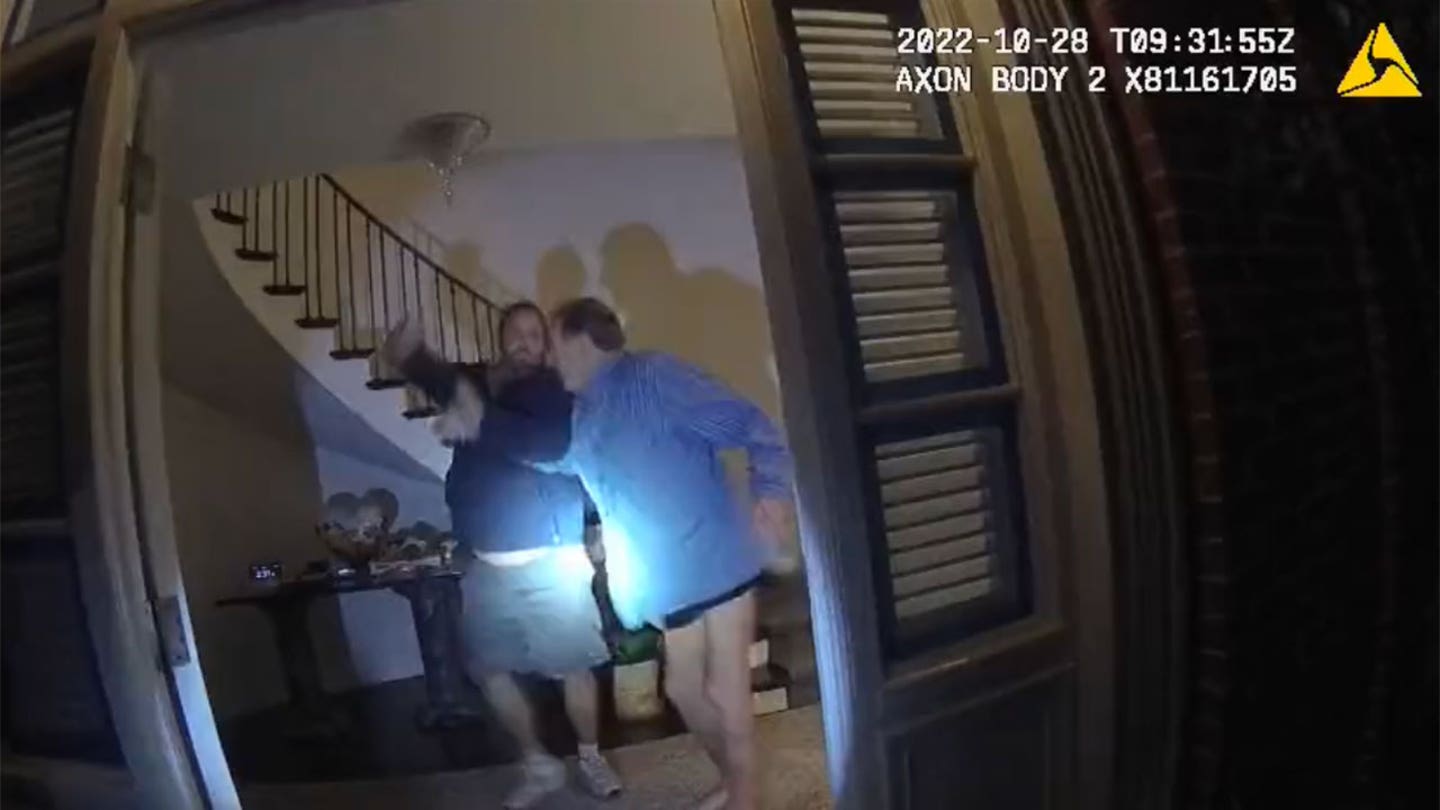 After persuading the attacker to let him go to the bathroom where his phone was charging, Paul Pelosi dialed 911 and spoke cryptically to the police.
Paul Pelosi underwent surgery after the incident "to treat a skull fracture and major damage to his right arm and hands," according to a statement from a representative for Nancy Pelosi.
According to police reports, DePape claimed there was "evil in Washington" and that he wanted to attack Nancy Pelosi because at the time she was the next in line for the presidency.
Published by HOLR Magazine.