Indulging in one of 2019's most coveted beauty trends doesn't have to be a dream, thanks to Beauty Bar Medical Clinic's 24K Gold Beauty Facial. The Beauty Bar Medical Clinics can be found across Toronto, with an additional location in LA.
cover photo via New Jersey Magazine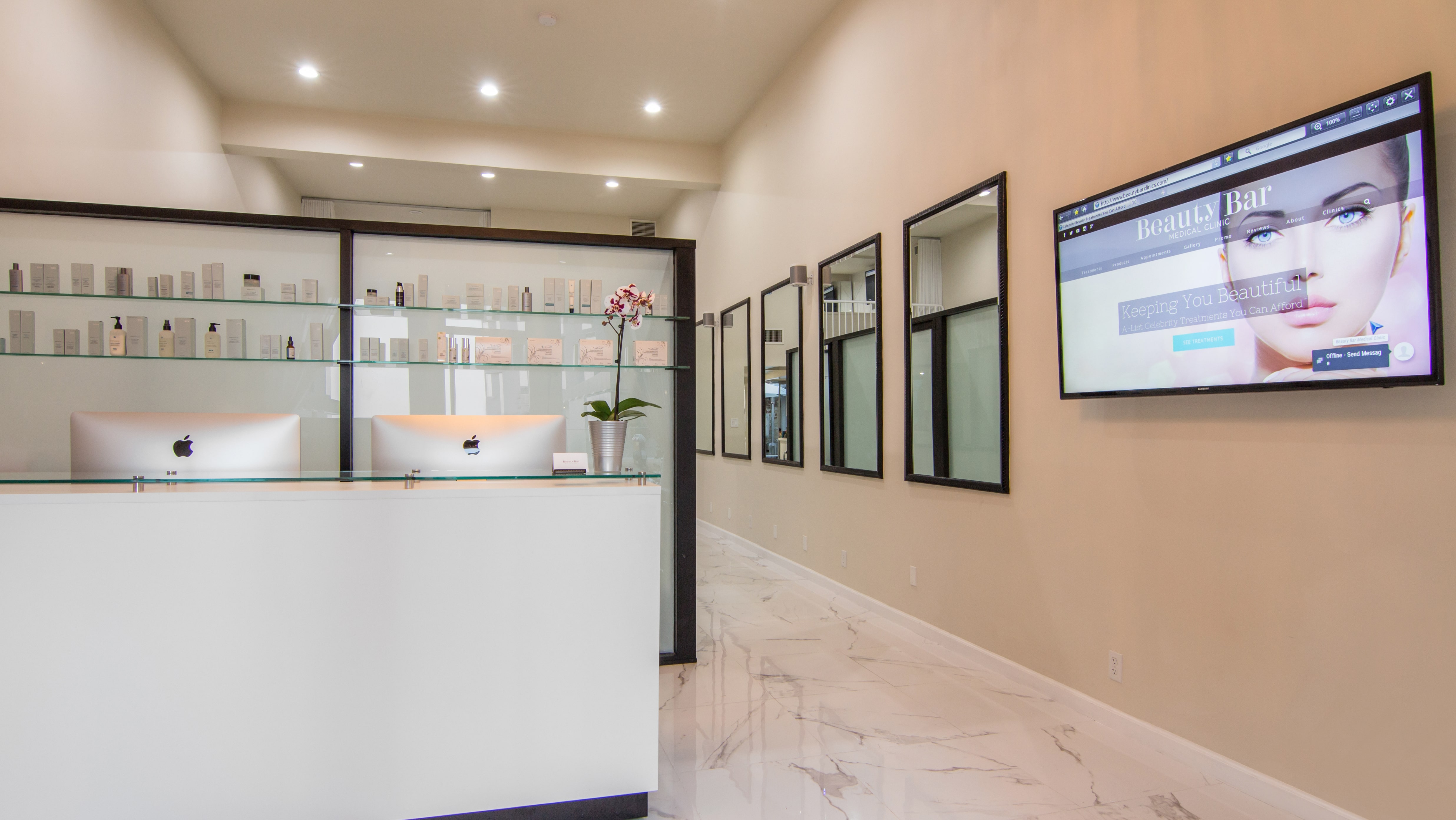 The location on Bellair Street in Yorkville is one of Toronto's hotspots for everything from luxury facials, to body contouring to laser aesthetics (@beautybarclinics). 
Thinking about trying it out for yourself? HOLR's Head of Partnerships had the pleasure of experiencing the 75-minute 24K Gold facial first-hand, so read on to get all the inside deets on 2019's most luxurious trend. 
From the moment you walk into the beautiful, marble-floored clinic, you know you're going to be pampered. Beauty Bar specializes in celeb-worthy treatments, so you know you're getting the best of the best when you book your next appointment here. The 24K Gold Facial is a luxury experience, transforming the skin by firming, brightening and illuminating from the inside-out. This facial also includes an enzyme peel and extractions, while incorporating a stimulating yet plumping facial massage helping to lift and tone the muscles of the face.
Anyone and everyone who has ever struggled with a dull complexion needs to give this facial a try. The algae in the mask helps to refresh the skin and absorb any heat, which aids with inflammation, acting as a calming antiseptic. 
The final step of the facial is the intraceuticals oxygen, which is done so through Hyperbaric oxygen (high pressure oxygen). First, antioxidants are misted onto the skins surface, followed by oxygen, which is applied to allow the antioxidants to penetrate into the Dermis (middle layer) of the skin. This part of the facial helps to plump the skin, and instantly decreases the look of fine lines and wrinkles. 
Not only will this treatment help your skin feel radiant and glowy, but you will also experience fuller, plumper looking lips. The cooling aspect and antioxidants can also help reduce the look of redness and acne.  Thanks to the 24K Gold facial, our resident HOLR Head of Partnerships saw instant results. Her skin was noticeably plumper and smoother, and she also noticed a more evened-out skin tone in addition to her face looking more refreshed, energized and bright. 
She also recommends booking with Vivian, an expert in her field. Vivian ensures that all of her clients feel relaxed throughout the duration of the experience by explaining each step in detail so you know exactly what you're getting out of the facial. Make sure to follow her @beautybarviv !
This facial is the best skin remedy before a big event or the perfect mid-week pick-me-up for a day of self-pampering. Look no further than Beauty Bar's raving reviews, that say it all. 
Visit https://www.beautybarclinics.com/ and book your 24K Gold facial to achieve these instant, radiant results. 
FOR THE LATEST IN FASHION, LIFESTYLE, AND CULTURE — FOLLOW US @HOLRMAGAZINE.