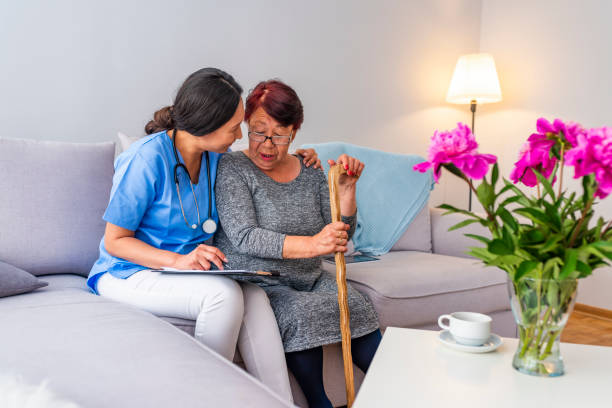 If you're a travel nurse, you know that one of the most essential factors in choosing a housing situation is finding something comfortable and affordable. But with so many options, it can take time to figure out where to start. That's why we've compiled this ultimate guide for choosing the ideal housing for travel nurses. Whether you're looking for an apartment, condo, or even a house, we'll help you make the right decision for your needs and budget. Keep reading to learn more!
Do your research – the area you want and the type of housing.
Finding the perfect housing for your travel nursing job can be a complicated and overwhelming process. It's essential to do your research beforehand and know which area you want to live in as well as the available different types of housing. You should also look into factors such as commute time, amenities, accessibility, cost, and pet/family-friendly properties. The right kind of housing could mean the difference between a successful stay or a miserable experience. So make sure you take the time to explore all your options to ensure that you find an ideal living arrangement for your travel nursing job! Know more about travel nurse housing. 
Consider your budget – how much rent or mortgage payment can you afford.
Planning your budget is one of the most critical parts of selecting housing as a travel nurse. When considering how much to pay for rent or a mortgage, be sure to factor in all expenses. Make sure that you are accounting for things like utilities, furniture, transportation, and any fees associated with renting versus buying.
Furthermore, account for additional taxes if applicable, pet fees if you have an animal accompanying you on the job, and all other related costs. The last thing you want is to find yourself financially strapped and unable to meet your monthly obligations. Take the time to fully consider your budget before making a decision regarding where you will be living.
Find a place close to public transportation.
Locating housing close to public transportation is an ideal choice for travel nurses. Not only does this offer convenience when it comes to commuting, but reducing the need for automobiles also helps cut costs.
Taking a train or bus route is usually much more affordable than consistently relying on a car rental or fleet taxi service.
Furthermore, many public transport routes offer specialized services tailored to medical staff, so researching availability in your area could provide even more of an advantage. Advantages in both cost and convenience make public transportation an excellent option for travel nurses looking for comfort and affordability without compromising long-term health and well-being.
Ensure the neighborhood is safe and has everything you need nearby.
When looking for housing as a travel nurse, it is essential to make sure the neighborhood you choose is safe and has easy access to all the amenities you need. Having a nearby grocery store and pharmacy can save you time and money in the long run and spare your nerves should an emergency arise. Safety should always be top of mind when choosing a travel nurse home, but having all your essential needs close by to make life easier is also necessary. Before making a decision, take some time to research in order to find the ideal housing for your needs.
Ask other travel nurses for recommendations or look for reviews online.
Before deciding which housing is suitable for you, consider asking other travel nurses for recommendations. They can provide valuable insights into the best facilities in terms of amenities, transportation options, and cost. Alternatively, you can also look online for reviews to get an honest assessment of various housing facilities. Make sure to look up a few different sources if possible, to ensure you have a comprehensive overview of potential places to stay. These steps can make choosing the ideal housing much more manageable, as there is plenty of information at your disposal.
Once you've found the perfect place, sign a lease or contract.
Once you have narrowed your choice down to the perfect home, signing a lease or contract is essential for securing the living space. It's important to never assume that housing will be available once you arrive at your destination – having something in writing ensures that everything goes smoothly and you won't get left without a place to stay. Be sure to read through the entire contract carefully, and if you are unclear on any terms, do not hesitate to ask questions until it's evident what the agreement entails. With these simple steps in mind, finding an ideal housing situation is definitely within reach!
Concluding thoughts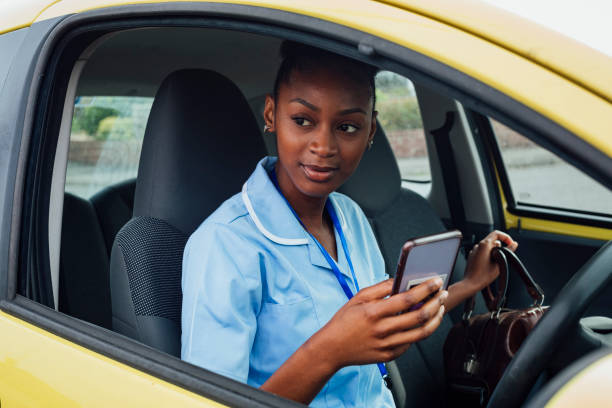 With a little bit of research and some careful consideration, you can find the perfect housing for your travel nursing adventure. Just be sure to do your homework beforehand so you know what to expect regarding cost and location. And once you've found the right place, be sure to sign a lease or contract, so you're all set!
Published by HOLR Magazine.