Are you in the market for a classic car? It can be a daunting task to pick the perfect one for yourself. With so many different makes and models available, how do you know which one is right for you? We have put together a list of 6 tips to help make your decision easier. Keep reading to learn more!
1. Find a car professional
If you are not familiar with classic cars, it is a good idea to find someone who is. They will be able to help you narrow down your choices and can offer valuable advice. You can find a car professional by asking around at local car shows or searching online. For example, Alex Manos is the "Car Guru of Beverly Hills," so if you live in the area, he would be a great person to start with. You can find people who specialize in classic cars all over the country, so no matter where you live, there is likely someone nearby who can help you out. This is a great way to get started on your search for the perfect classic car.
2. Determine what you want to use the car for
Do you want a classic car to take on road trips? Or do you simply want something to cruise around town in? Perhaps you are interested in joining a classic car club and need a vehicle that can keep up with the others. Once you know how you want to use the car, it will be much easier to find one that fits your needs. If you just want something to tool around town in, there are plenty of options available. However, if you have your heart set on taking road trips, you will need to find a car that is reliable and comfortable for long drives.
3. Set a budget
Before you start looking at classic cars, it is important to set a budget. This will help you narrow down your choices and avoid getting in your head financially. There are plenty of great options available at a variety of price points, so you should be able to find something that fits your budget. Once you know how much you are willing to spend, you can start looking at specific cars. If you are working with a tight budget, don't be afraid to look at cars that need a little bit of work. With some elbow grease, you can turn them into your dream car.
4. Do your research
There are a lot of different makes and models of classic cars out there, so it is important to do your research before making a purchase. You will want to read up on the different options and find out which ones meet your needs and fit your budget. It is also a good idea to read reviews of classic cars before making a purchase. This way, you can get an idea of what others think about the car you are interested in. Also, be sure to ask around for recommendations. There are likely people in your life who are familiar with classic cars and can offer helpful advice.
5. Take a test drive
Once you have narrowed down your choices, it is time to take a test drive. This is the best way to see if a car is right for you. It will also allow you to ask the seller any questions you may have about the car. If you are not comfortable test-driving a car, you can always ask a friend or family member to do it for you. You can also hire a professional to do it if you are not comfortable doing it yourself. It is important to make sure you are happy with the car before making a purchase.
6. Join a classic car club
If you are serious about owning a classic car, consider joining a classic car club. This is a great way to meet other enthusiasts and learn more about the hobby. There are clubs all over the country, so you should be able to find one in your area. This is a great way to get involved in the classic car community and make some new friends. There are also a lot of great resources available through these clubs, so you can learn as much as you want about classic cars.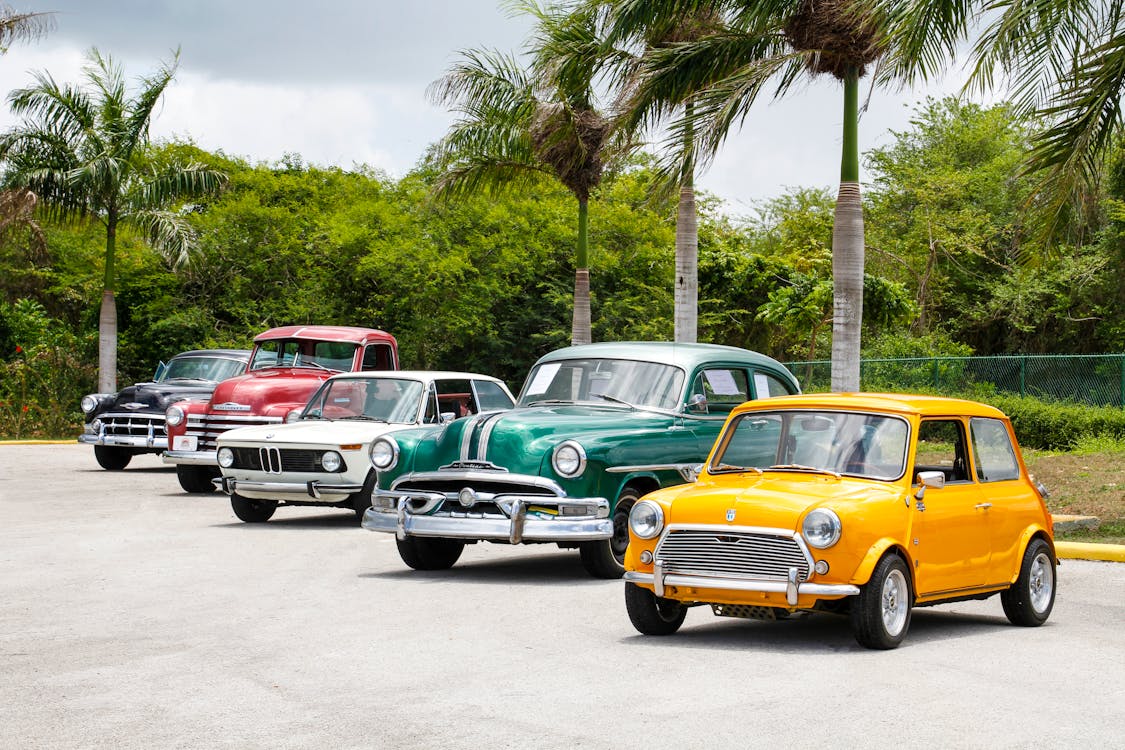 Now that you know these tips for picking a great classic car for yourself, the process should be much easier. Just remember to do your research, set a budget, and take a test drive before making your final decision. With these guidelines in mind, you are sure to find the perfect car for you in no time! Thanks for reading!
Published by HOLR Magazine.