London is teeming with countless gems waiting to be explored. From historic sites to cultural hotspots, this guide will take you on a journey through some of London's top must-see sights that you won't want to miss.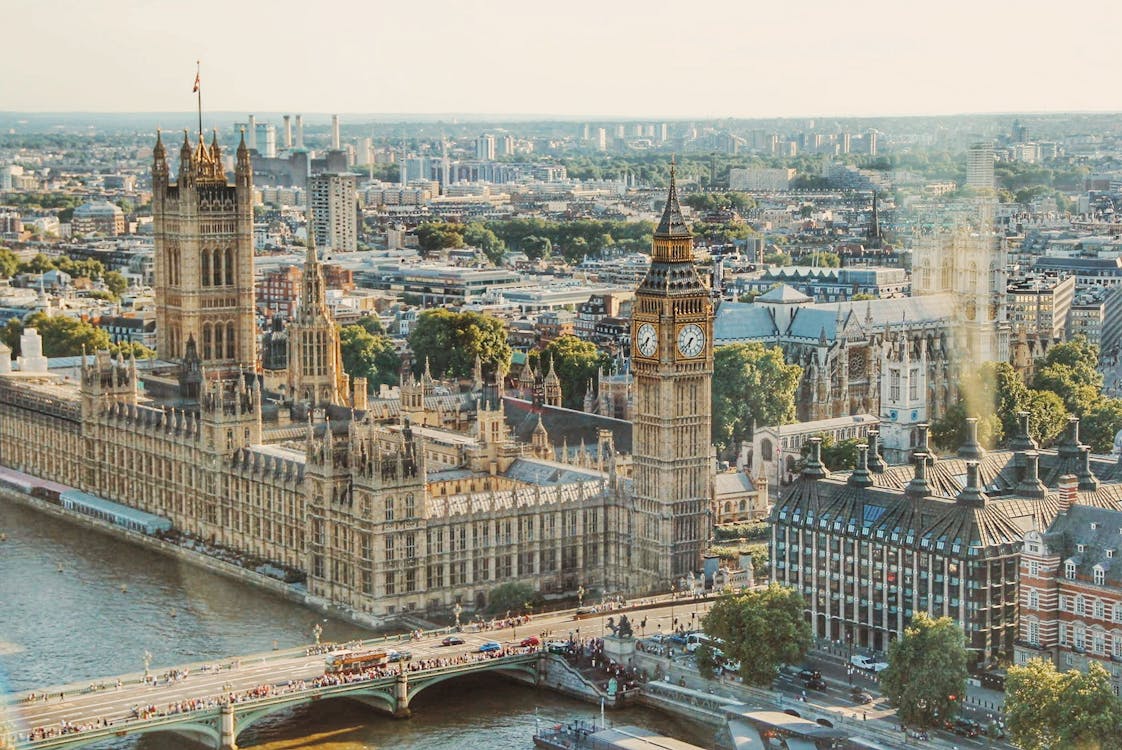 The Hippodrome Casino
Do you enjoy poker nights with your friends on a regular basis? Or perhaps you prefer a good online game of Paddy Power Live Blackjack with a dealer? If you're a fan of the casino genre then you have definitely heard of the Hippodrome Casino – the largest casino in the country. Located in the heart of Leicester Square, this epic venue has been entertaining guests since 1900 making it a must-visit for anyone looking to experience the glitz and glamour of London's nightlife. 
Step inside and you'll be transported to another world, with its grand staircase, ornate chandeliers, and opulent decor. The Hippodrome boasts six floors of gaming, from blackjack tables to roulette wheels and everything in between. And it's not just about casino games at The Hippodrome – there are also live performances throughout the week, and you can also check out the 326-seat Magic Mike Live theatre. Whatever type of entertainment you're looking for, there's something for everyone here.
And if you're feeling peckish after all that excitement, head to one of the casino's restaurants. Heliot Steak House offers mouthwatering meat cooked to perfection, along with a menu that gets updated every 3 months to ensure there is always something new for its patrons. The Hippodrome Casino provides an unforgettable night out that combines entertainment with luxury – it truly is one of London's top gems!
The British Museum
If you're looking for something more cultured, then the British Museum located in the heart of London will be perfect for you. It has an immense collection of roughly 8 million objects, meaning that regardless of your preferences you're sure to find something that will pique your interest. It's also home to the infamous Rosetta Stone, which is one of its top exhibits. This ancient artifact played a vital role in deciphering hieroglyphics and unlocking mysteries from Ancient Egypt. 
Moreover, there are unique collections that showcase different aspects of global cultures and ancient civilizations. It displays iconic objects such as mummies, sculptures, and even musical instruments among so much more. And the cherry on top of the cake that is the British Museum is that it offers free admission to its permanent collections which makes it accessible for everyone who wants to visit this treasure trove of knowledge!
Tower of London
The Tower of London is one of the most iconic and historic landmarks in London. With its rich history dating back to 1066, it has been a royal palace, prison, fortress, armory, and even a zoo at some point in time. One of the main attractions at the Tower of London is the Crown Jewels exhibition which showcases some of the most exquisite pieces from the British monarchy's collection. Visitors can even see up close the Imperial State Crown which was worn by Queen Elizabeth II during her coronation.
Another interesting aspect of this attraction is its infamous reputation as a place for executions. Many famous historical figures including Anne Boleyn and Lady Jane Grey were executed here. The site where these executions took place is marked by a memorial inside the tower walls. Visitors can also explore other parts of this massive complex such as medieval towers like the White Tower and Bloody Tower that offers an insight into England's fascinating history. Visiting the Tower of London should be on everyone's bucket list when in London!

London is a city full of surprises, and the Hippodrome Casino, the British Museum, Tower of London are just some of the top attractions that you won't want to miss when exploring this vibrant city. From history and culture to entertainment and art, each destination offers something unique that will leave a lasting impression. So what are you waiting for? Get out there and start exploring all that London has to offer! You never know what amazing discoveries await you around every corner.

 Published by HOLR Magazine.