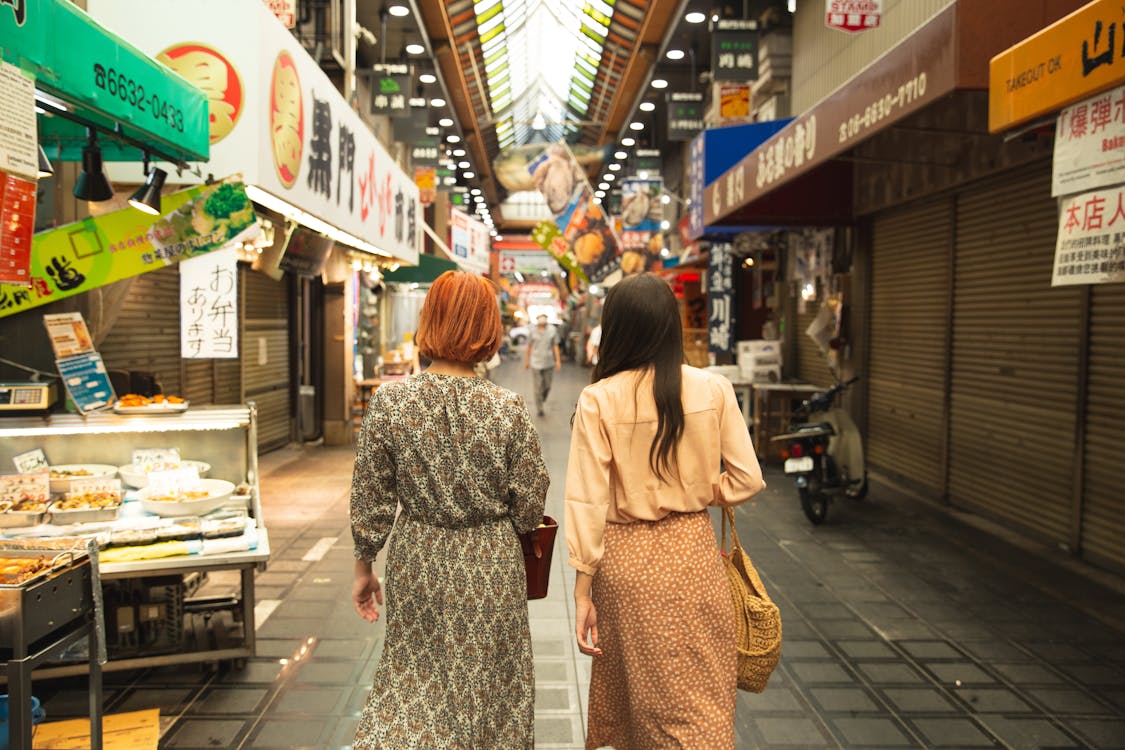 Are you looking for ways to update your wardrobe and add a touch of cuteness? Kawaii fashion is the perfect way to do it! Kawaii, which means "cute" in Japanese, has become increasingly popular over the last few years. It's all about embracing bright colors and fun patterns with a unique twist. Also, it's all about expressing yourself in your unique way. If you want to give your outfit an adorable upgrade, here are some tips that will help you rock Kawaii style like a pro!
1. Choose Eye-Catching Colors
Kawaii fashion is all about making a statement with bold and vibrant colors. Avoid plain basics and opt for fun pastels, bright neons, or mix-and-match patterns. You can even add some glitter and sequins to take your outfit up a notch! When you shop for kawai outfits, always look for pieces that will make you stand out from the crowd. Additionally, don't forget to accessorize with cute bows, jewelry, and other fun pieces! This will give your outfit an extra pop of personality.
2. Mix and Match Patterns
Don't be afraid to mix and match different prints. Kawaii fashion is all about mixing bright colors, bold patterns, and cute designs. You can create a unique look by combining contrasting or complementary patterns. 
For example, try pairing a polka-dot top with floral pants for a fun and girly outfit. Or wear stripes with plaids for an edgy twist on the kawaii style. Don't forget to accessorize with bows, headbands, and other cutesy items to complete the look! If you're feeling extra daring, try mixing more than two patterns at once for an eclectic, fashion-forward look. With the right combination of prints and accessories, you can create a truly one-of-a-kind look. 
3. Layer It Up
Kawaii fashion is all about cute and colorful clothing items that you can mix and match. Layering your clothes is an easy way to create a unique look. Start with a basic item like a dress or t-shirt, then add accessories such as necklaces, scarves, or hats for additional flair. You can also layer items like cardigans, sweaters, jackets, or coats to keep warm in the winter months without sacrificing style. Experiment with different combinations of layers to find the perfect balance of comfort and cuteness!  
4. Show Off Your Personality
While Kawaii fashion is all about embracing cute and girlish styles, it's also important to make sure you are making a statement that shows off your unique personality. To achieve this, consider adding bold colors and prints to your look. Look for pieces that feature bright colors such as neon or pastel shades. Also, don't be afraid to mix patterns like stripes and floral prints together. Have fun with it! Try out different looks until you find the one that suits you best. It's all about embracing your individual style and expressing yourself with fashion. 
5. Accessories Are Key
Accessories are an important part of any outfit, and they can make a huge difference when it comes to style. A few key pieces of jewelry or fun accessories can really add a finishing touch to your Kawaii look. For example, try adding a few colorful hairclips or bows for extra cuteness. Or for an added touch of sparkle, why not add some glittery earrings? You can also experiment with different types of necklaces and bracelets in bright colors like pink and purple. Adding simple details such as these items will take your cute style to the next level. If you're feeling daring, there are plenty of unique accessories out there too! From brightly colored headbands to bejeweled barrettes, there is no limit to the kawaii accessories you can add. 
6. Comfort Is Key
When it comes to Kawaii fashion, comfort should always be your top priority. After all, you don't want to look cute if you don't feel comfortable with what you're wearing. Comfort is key when it comes to finding the perfect Kawaii style for yourself! The best way to ensure that your outfit is comfortable is by choosing materials that are lightweight and breathable. This can include fabrics like cotton or linen which will help keep you cool throughout the day and won't constrict your body as much as heavier materials such as leather or wool might.
7. Break the Rules
Kawaii style is all about being true to yourself and expressing your unique personality through fashion. To really make a statement, don't be afraid to break some of the rules! Try mixing unexpected clothing items together such as pairing bold prints with bright colors or combining different textures like velvet and sheer fabric. This will give your look an extra edge that will set you apart from everyone else. Don't be scared to experiment with your style and take risks – it's what Kawaii fashion is all about! Also, don't forget to accessorize – accessories can take any outfit from simple to statement. 
8. Have Fun With It
Try combining pieces from different styles or adding unexpected touches like a bright handbag or colorful socks. Also, don't forget the importance of accessories like jewelry, hats, and bags! They can take any outfit to the next level. Remember, there are no rules when it comes to kawaii fashion – just have fun with it! It's a great way to express yourself and show your unique style. While trends are important, never forget to wear what makes you feel good. Life is too short to not wear that sparkly dress or heart-shaped purse!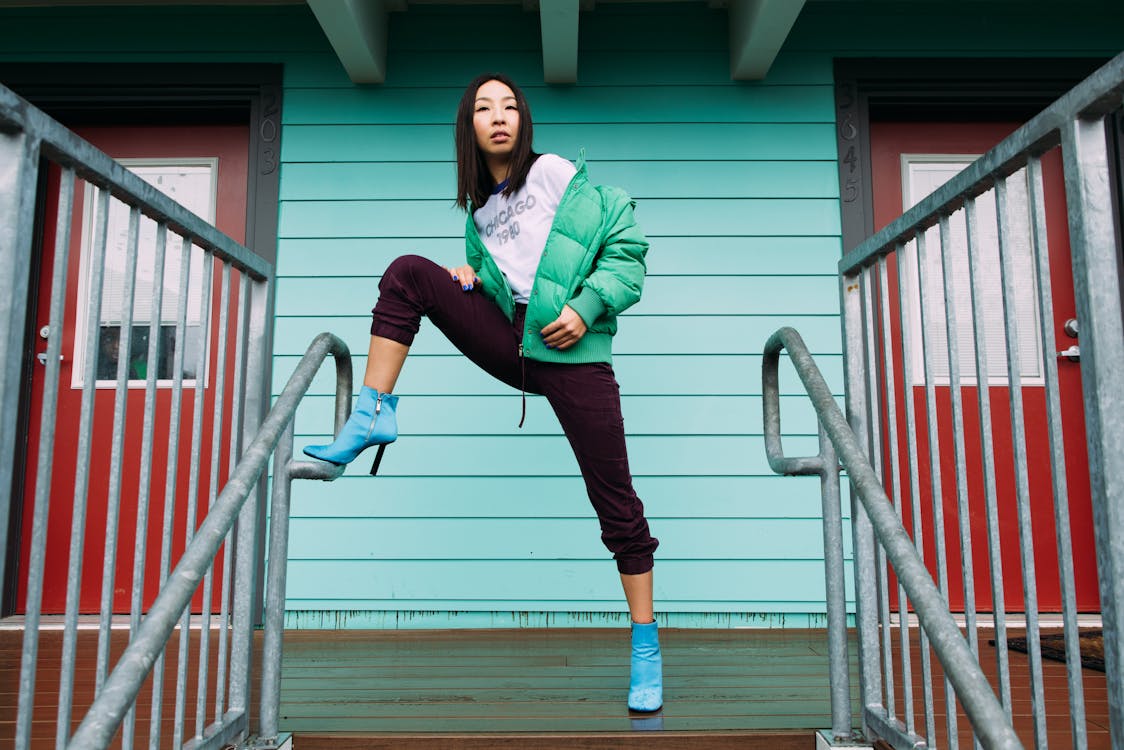 Kawaii fashion is all about embracing cute and girlish styles while expressing your unique personality at the same time. Whether you're looking to add a few subtle touches or go full-on kawaii, there are plenty of ways to improve your style. By experimenting with different layers, colors, prints, and accessories, you can create the perfect Kawaii look that reflects your individual style. So don't be afraid to take risks and have fun with fashion – after all, that's what Kawaii is all about! It's time to show your true colors and embrace your inner kawaii!
Published by HOLR Magazine.