The fashion industry is like a hydra. As soon as one designer retires or steps away from fashion, new faces take their place on the runway. We get our best chance to see creations from these unknown designers twice a year when the new season's fashion weeks are held worldwide. The rest of the year, they are working behind the scenes, honing their crafts, improving themselves and their designs to be more innovative and unique. While some designers' work speaks for itself, there are a few names worth remembering. Here are our favorites.
Fforme
If you love designers like The Row, you have probably heard whisperings of a minimalist, architecturally inspired designer called Fforme. The reason for the close correlation to The Row is easily explained; Fforme is headed up by Paul Helbers, who oversaw menswear at Olsen's beloved brand until recently. Fforme was created in New York by Nina Khosla and Laura Vazquez. The shapes and fabrics that the debut collection used relied on many abstract artistic shapes and voluminous cuts, which stood out amongst the fray.
Sosandar
Sosandar is hardly a new name in ready-to-wear fashion, but they aren't talked about nearly as much as they should be! Primarily a maker of womens dresses, this design duo (Ali Hall and Julie Lavington) had been working in fashion for around two decades when they launched the brand. Julie and Ali create a group of women who want to feel sexy, feminine, and chic simultaneously. Sosandar designs are stunningly sexy but not necessarily about revealing a lot of skin to get that look. They provide comfort and remain chic when the next fashion week rolls around and offer garments for several occasions. These garments are made for people who breathe, move, play, and work in designer clothing. They give any outfit a "where did you get that" twist and make the people who wear them feel like a million bucks.

Didu
Didu has been a breath of fresh air after years of elevated loungewear and simple, structured tailoring. Jewelry pieces shaped like fierce dragons, feather trimming, and padded, shapely tie-dye tops. These are just a few pieces they have offered that make them noteworthy. Didu, a Chinese designer who started her line in 2019, invites you into her world of whimsy. She takes a lot of cues from her Chinese heritage and mixes these influences with ones from Western subcultures to create something new and novel. Her work might not be for everyone, but for those who can pull it off, it is something completely new and exciting to wear.
Anne Isabella
More than a few interesting designers have come out of Scandinavia over the last few years, and Anne Isabella is one of them. She has an excellent fashion pedigree going into her own line: her past work with Kenzo, Courreges, and Jil Sander has set her up to handle the ins and outs of the industry and a demanding audience. A lot of Anne's inspiration comes from one-of-a-kind vintage pieces. She loves retro and organic-looking prints, leaning into natural, flowing shapes. Don't let that fool you, though; her Danish heritage comes through in her laser focus on excellent tailoring, specifically in her skirts, trousers, and polo tops.
Paula Canovas del Vas
If you like an explosion of textures and colors combined with gorgeous, trending prints, then Paula Canovas del Vas is a name you should remember. This Spanish designer will bring her flair to Paris Fashion Week for the first time this year. Her presentation for Paris fashion week this year will be something truly spectacular. She has drawn inspiration from the illustrations of Guillermo Carmona, the nail art of Moeko Nakamura, and "A Natural History of the Senses" by Diane Ackerman, and her upcoming collection will revolve around the message of "you do you." Her accessories add a little extra interest to the vibrant collection: expect to see soft spikes a la 2000s and puffy totes.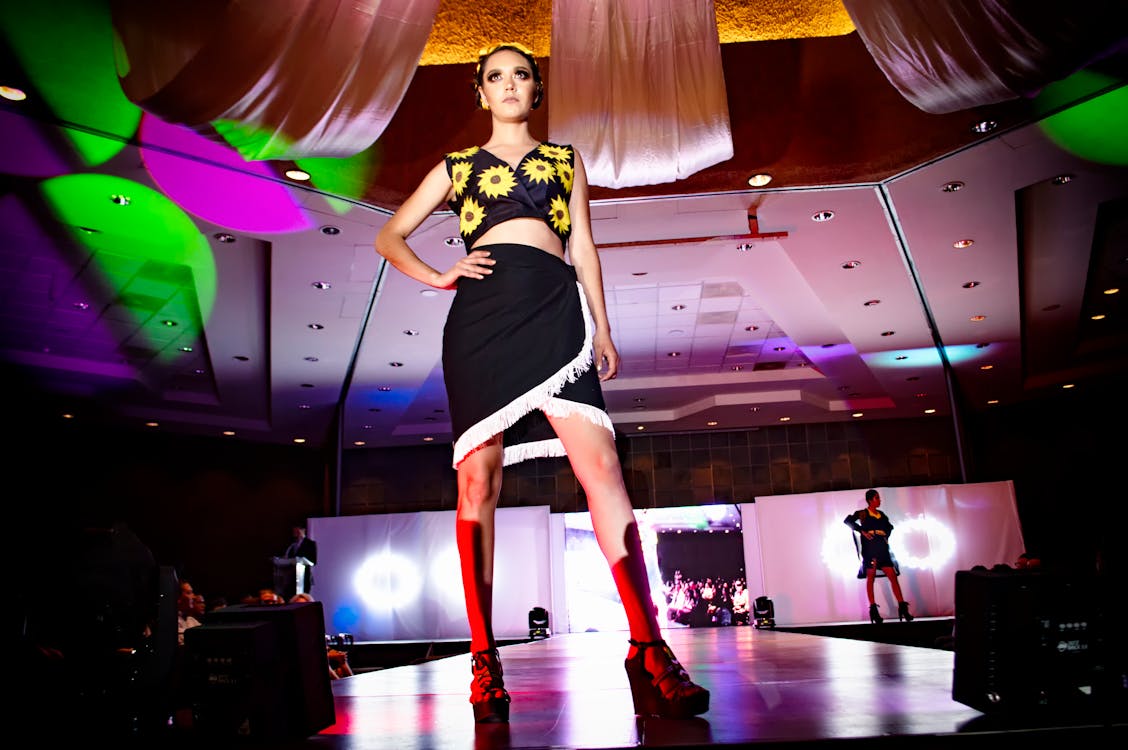 Tokyo James
Fashion designers from Africa have been doing exceptionally well lately, and Nigerian-born Tokyo James is no exception. A 2022 nominee for the LVMH Prize, thanks to severe tailoring and colorful Nigerian-inspired prints, he keeps his heritage close in his designs. He looks to global relationships between people and the connections they make and nurture to inspire him in his work. Many bright, often animal-inspired prints have been his hallmark, but we believe he will evolve this year as the season progresses.
These designers may not be household names, but it will not be long until their names are on the lips of fashion lovers worldwide.
Published by HOLR Magazine.