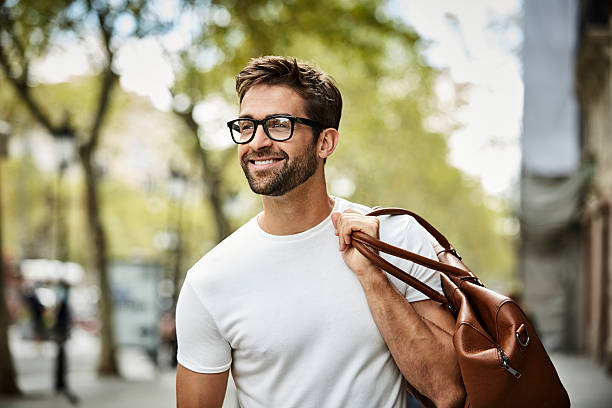 We all have those days when we just want to wear a white T-shirt and jeans and call it a day. While it may seem like an effortless outfit choice, there are ways to elevate your white tee game and make your outfit stand out from the crowd. Whether you're dressing up or down, ShirtMax offers a wide range of stylish and comfortable shirts for all occasions. 
This article will share seven effortless ways to elevate your outfit and achieve white tee chic.
Accessorize with bold jewelry
One of the easiest ways to elevate your white tee outfit is to accessorize with bold jewelry. Statement necklaces, oversized earrings, and chunky bracelets can add color and personality to your ensemble, making it look more polished and put-together. Just keep it balanced and stay moderate with only a few accessories.
Layer up with blazers or cardigans
Layering a blazer or cardigan over your white tee is a simple and stylish way to dress up your outfit. A well-fitted blazer can add structure and sophistication to your look, while a cozy cardigan can create a more casual and comfortable vibe. Both options are versatile and can work for a variety of occasions.
Add texture with denim or leather jackets
Another way to elevate your white tee outfit is by adding texture with denim or leather jackets. A denim jacket can create a casual and laid-back look, while a leather jacket can add edge and toughness. Both options can help you achieve a relaxed and effortless vibe.
Play with patterns and prints
If you're feeling adventurous, try playing with patterns and prints to spice up your white t-shirt outfit. Stripes, polka dots, florals, and animal prints can add visual interest and dimension to your look. Just be careful not to mix too many patterns at once. 
Experiment with different bottoms
A white tee can go with almost any type of bottom, so don't be afraid to experiment with different styles. High-waisted jeans, tailored trousers, midi skirts, and flowy culottes are all great options that elevate your outfit and create a flattering silhouette.
Dress it up with heels or dress it down with sneakers
Shoes can make or break an outfit, so choose them wisely. Wear heels or strappy sandals to dress up your white tee outfit. Your appearance will become more refined and elegant right away. On the other hand, if you want to keep it casual, opt for sneakers or flats. This style will create a more laid-back and effortless vibe.
Pay attention to details
Last but not least, pay attention to the details of your outfit. Small things like tucking in your shirt, rolling up your sleeves, or adding a belt can make a big difference in your outfit's looks and feels. Also, ensure your white tee is clean and well-maintained, as any stains or wrinkles can detract from your overall look.
Parting words
Elevating your outfit with a white tee doesn't have to be complicated. Following these seven effortless ways, you can create a chic, sophisticated, comfortable, and stylish look. Whether you're going for a casual brunch or a formal event, a white tee can be your go-to wardrobe staple. Remember to experiment, have fun, and stay true to your style.
Published by HOLR Magazine.