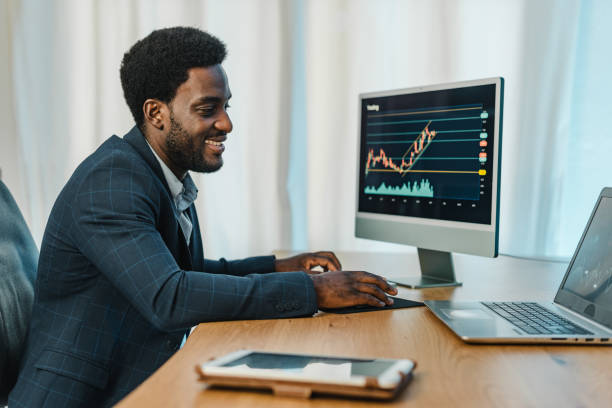 In a world where the cost of living is constantly rising it seems like we could all use some extra money.
While your day job might just about pay your bills and keep your head above water, thankfully there are numerous other ways to generate a side income which could help give you a bit more financial security and freedom.
Whether you want to save for a wedding or rainy day, put the kids through school or university or simply just treat yourself and your loved ones to the odd luxury, here are 10 excellent ways to build up your bank balance.
1. Do Some Freelancing
One of the easiest ways to make some extra money is to do some office based freelancing.
Whether it be copywriting, admin, programming, graphic design, or social media management the chances are you might have a skill that is useful to others.
Once you have identified this skill, platforms like Upwork, Fiverr or Freelancer enable you to set up a profile that informs potential clients of your skill set. You can also bid for any projects they may have currently available.
When bidding for a project you will be able to state how much you are wanting to be paid for the role. If hired, you will enter a contract for the project, which you will be paid for either by the hour, or on completion of each milestone. Typically an individual milestone might be an article for their website or a specific piece of social media content. Many of these projects can go on for months.
Some people make very good money doing this, to the point where they actually turn this side hustle into their full-time gig.
2. Rent Out a Room
If you have a spare room in your apartment or house, another good way to make extra money is to rent it out.
You can choose to do this independently, via a real estate agent or on a platform like Airbnb, Vrbo or Booking.com
Before you do this, you will need to check with your local council to make sure short-term rentals are allowed in your area and if there are any specific requirements or restrictions.
But if you get the go ahead, this could become a steady residual income stream.
3. Sell Products at a Market or Pop-Up Shop
Should you rather not go through the hassle of selling your products online, you could always choose to do so at a market or pop-up shop.
Most towns have a market where you can do this, and they tend to have nominal set up costs.
Once you have got your stall it is worth promoting it on social media. You should also make the presentation of the stall and packaging visually appealing to entice customers, and price your products as attractively as you can whilst still making a profit!
If you do run a market stall as a side hustle you will need to take payments from customers. One of the safest and most reliable ways of doing this is with a portable eftpos machine from Smartpay.
4. Sell Products Online
Something an increasing number of people are doing to make extra money is selling products online.
Whether it be via their own website or marketplaces like Etsy, Amazon, eBay or Facebook, this option provides you with a way to get what you have to offer in front of interested buyers.
Some of the things you might sell are your own photography or artwork. You may also want to offer jewellery you have handmade, candles, eBooks or antiques.
In addition, companies like Printify allow you to create a range of products including your own clothing range, cups, mouse mats, bags, mobile phone covers and wall clocks through their network of suppliers.
These suppliers even drop ship the products for you once you have processed the order with them. Leaving you to just concentrate your efforts on promoting and growing your store to make further sales. Just be sure to follow rules and regulations when selling your products online!
5. Become an Uber or Uber Eats Driver
If you have a bit of time on your hands and your own car you could always become an Uber or Uber Eats Driver.
This is a very good way of making money quickly without incurring high set up costs.
You will need to meet the company's eligibility requirements and may need to go through a thorough background check. But once approved you can start accepting rides through the Uber app.
According to the company, the average Uber or Uber Eats driver makes around $30 an hour. 
6. Online Surveys
Another option for those who want to build up their cash buffer is to participate in online surveys or sign up for market research studies.
There are several reputable companies out there like Swagbucks, Survey Junkie, and Vindale Research who offer payment in return for your participation.
To increase your chances of being selected you will need to complete your profile with as much detail as possible, including your demographic. 
Once you are on board just look out for any available surveys which are offered on a first-come, first-served basis. The more surveys you do the more points or cash you will accrue.
7. Pet Sitting/Dog Walking
Love dogs? Well, why not turn that love into an additional income stream?
You will be surprised how many busy people require pet sitting or dog walking services in your area.
So why not consider signing up for a free profile with Mad Paws, Rover or Care.com and start getting paid for doing something you love?
8. Affiliate Marketing 
If you like the idea of selling products online but don't have the inspiration, creativity or manufacturing capability to produce something yourself then why not consider affiliate marketing?
With affiliate marketing you make money selling other people's products. One of the most common ways of doing this is via adverts or a relevant link on your own blog.
For instance, if your blog is about travel you can write reviews of various hotels in any given location, which you can then add affiliate links from booking.com to.
Likewise, if your blog is about fashion, you can do the same with any number of retailers who will pay you a commission should someone go on to make a sale.
There are hundreds of affiliate networks out there including Commision Junction, Commission Factory, Clickbank or Pepperjam, all of which have hundreds of retailers on their network.
The good thing about affiliate marketing is once you have set it up, you can make money in your sleep.
9. Baby Sitting
Like with dog sitting, babysitting is also an excellent way to make some extra cash.
It is also a relatively easy way too, especially if you live near a school, because that gives you access to an entire marketplace of parents who might be looking for someone trustworthy and reliable.
When it comes to babysitting the more flexible you can be in terms of hours available the better. You should also be aware of what other people are charging in order to stay competitive.
Regardless of your views, it is important to remember that you are providing a service. So try to avoid being judgemental on how other people are bringing up their children.
10. Handyman
If you are handy around the house or garden, one of the easiest ways to make extra money is to offer your expertise as a handyman.
From fixing wonky shelving and leaking taps to clearing out guttering and mowing the lawn there are a plethora of jobs you could be doing – which other people either don't know how to do or simply don't want to.
If you have your own tools and equipment, it is worth getting some flyers printed and distributing them to the surrounding neighbourhood of where you live.
Should you do a suitably impressive job, you'll be surprised at how much extra money you can make through word of mouth alone. 
Published by HOLR Magazine.