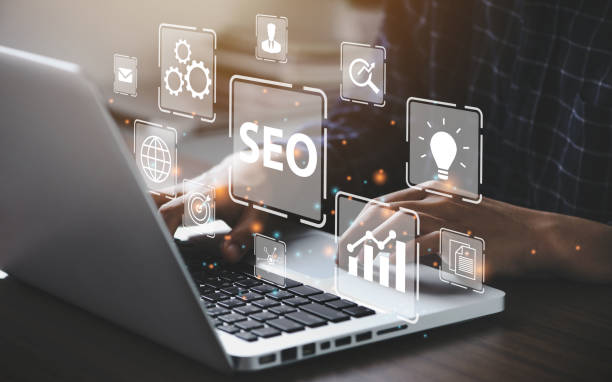 In today's digital landscape, having a strong online presence is crucial for your success as a business owner. This is the case whether you run a real estate business, restaurant, or retail store.
 Search Engine Optimization (SEO) is one of the most effective methods to boost your online presence, drive more traffic to your website, and make more sales. It's an area of digital marketing that you can't ignore if you want to drive your business forward in a competitive market.
 Nowadays, online visibility truly is everything. Most consumers find new brands online, and you'll make the majority of your sales through your website or social media channels (unless you're a brick-and-mortar-only brand).
 To move your business forward and achieve sustainable growth, you'll need to implement a range of effective SEO strategies. Below, we've discussed the key strategies that you can use to improve your search engine rankings.
 1.
Use Keywords and Key Phrases in Your Content
Keyword research forms an essential part of any SEO strategy. It involves researching to find the most searched keywords and key phrases within your industry.
 Google ranks websites according to their relevance to particular search terms. So, the more keywords and phrases you include in your online content, the higher your website ranking. This makes it more likely that a person in your target audience to come across your website when they're searching online.
 You can use tools like Google Keyword Planner, SEMrush, or Ahrefs to find relevant keywords with a high search volume and low competition. Alternatively, you can contact an expert Calgary SEO Company who can help you to find the most popular and relevant search terms to include in your content.
 2.
Create Top-Quality Content
Another great way to increase traffic flow to your website and social media channels is to consistently post great content. Doing so increases your website rankings (because Google will see your website as up-to-date, accurate, and high-quality), driving more people to your business.
Posting regular content also keeps your existing audience interested and invested in your brand. It helps you to gain your audience's trust and build a strong and credible brand reputation.
 You can create weekly blog posts, daily social media videos, or new product pages to keep your online content modern and engaging.
 3.
Link Building
Building high-quality backlinks to your website is an effective way to increase your site's authority and credibility with both Google and your audience. Wherever possible, include links to other pages on your website and web pages from other trusted sites when you create online content for your business.
Make sure to create valuable and shareable content that encourages other businesses to link to your blog posts or news updates when creating content for their websites. You can also reach out to influencers, participate in guest blogging, or stay active on industry forums and community pages to help you build quality backlinks, build your brand, and drive more traffic to your website.
Published by HOLR Magazine.