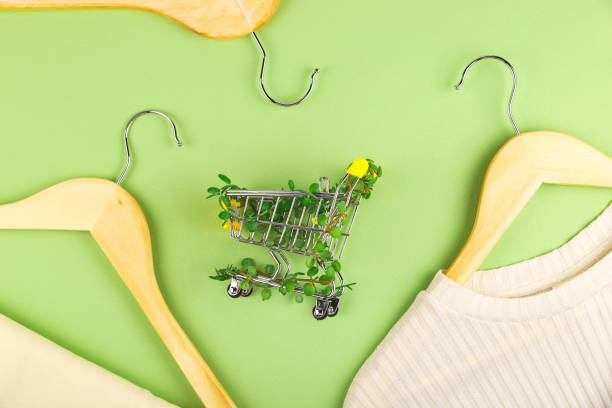 In the modern world, it's very difficult to keep up with fashion. Flared jeans are on trend today, and super skinny jeans will be relevant tomorrow. It would seem that there is such a thing as the constant change of trends? But in fact, this has a very bad effect on our lives.
The constant and rapidly changing cycle of fast fashion is the main culprit of the deterioration of the environmental situation in the world. Therefore, it is very important now to consciously treat the items of clothing that you use every day. You will be pleased to realize that you do less harm to nature and bring more benefits.
The good news is that people have started to think more about slow fashion. On the Internet, users increasingly began to search for information on the keywords "second-hand", "used things" and "harm of mass production". And bloggers began to appear on Instagram and other social networks that give information about slow fashion.
In this article, we have collected for you the latest trends related to conscious consumption so that you can "green up" your wardrobe.
Second-hand shops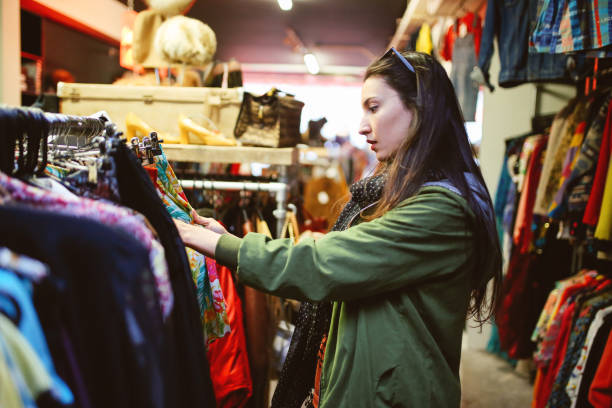 Now, this trend is at the peak of fashion and is especially relevant in big cities. Commission shops have become good entertainment for people of all ages. Students and people with small earnings love to wander around the room for hours and look for things that will suit them.  In addition, you can find branded items of major luxury brands at an attractive price in the store. Many influential people and celebrities sell unwanted clothes through resellers, such goods often arrive on the shelves of thrift stores at a reduced price. If you want to do less harm to nature or save money for something more necessary, take a look at such stores and have a chance to find really interesting trending things there.
Eco-friendly natural fabrics
The use of biodegradable fabrics for fashion clothing is at the peak of popularity this year. Many major brands began to use alternative fabrics when creating things: organic cotton, bamboo, silk, jute, wool, and others. These materials are easily recyclable and do not harm the world. Products made from safe materials will reduce textile waste and limit the use of raw materials. Now there is a trend that in the next few years most reputable brands will prefer those materials that will be safe for nature. And if a decade ago it seemed crazy from the point of view of sales, now the time has shown that quality is more important than quantity.
Recycling of old clothes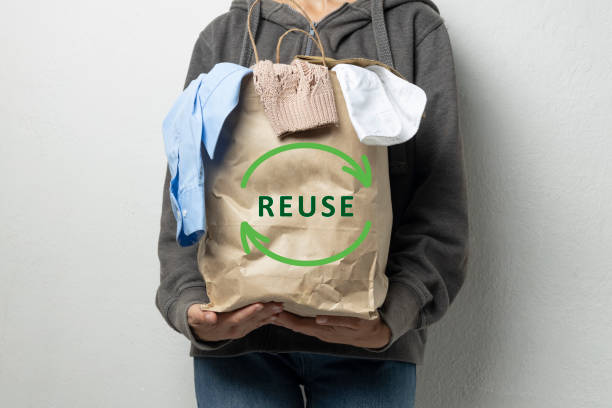 Before you throw away an unnecessary thing, ask yourself: "can I recycle this into something new?". The fashion industry has led many consumers to believe that they have to update their wardrobe every season. On average, people put on a thing only 7 times before throwing it in the trash. However, this is very unecological and really harms nature. It takes thousands of liters of water for some companies to create one pair of jeans. Imagine how it harms the environment and will affect our future. For this reason, recycling unnecessary clothes is almost the most important trend of this year. Most people are surprised when they find out that old things can be made into something new and fashionable. You can find a lot of ideas about recycling things on Pinterest or Instagram. And if you have long wanted to try yourself as a designer, prove yourself!
Rent clothes
There are some categories of clothing that are bought specifically for publication one or more times. Usually, festive products are bought for birthdays, weddings, engagements, or parties. But few people know that such things can be rented. Renting things is not only a good opportunity to reduce the negative impact on nature, but also to save several hundred dollars. There is no need to buy something that you will use several times.
Сapsules wardrobes
Every year, people around the world throw away more than 90 million textiles, and by 2030 this figure is expected to grow to 134 million per year. This is because consumers are buying clothes that are not suitable for their wardrobe. They can't style things and eventually, the textiles are sent to the trash. To make this happen as rarely as possible, you can assemble capsules from those things that have already been purchased. Take apart the wardrobe and see how you can combine things with each other. By the way, capsule wardrobes have become a trend in TikTok. Novice bloggers didn't even have to buy TikTok followers, because the hashtag #capsulewardrobe has gained more than 50 million views and many authors have gained fame thanks to such videos.
The fashion trends that we have described in this article can be the beginning of a revolutionary movement, where large fashion houses will broadcast careful treatment of nature. Styles will come and go, the looped fashion will live for a long time, but the trend for environmental friendliness will always be relevant!
Published by HOLR Magazine.